Your go-to end of summer side dish 
When it comes to an easy and healthy side-dish to go along with dinner and cocktails, think no further than grilled vegetables. Pick up a bunch at the farmer's market on Saturday morning and throw them on the barbie come nightfall. Zucchini, squash, onions, and mushrooms are all fair game. Brussel sprouts, too. Arrange them on a skewer and follow the steps below to perfectly cooked healthy goodness.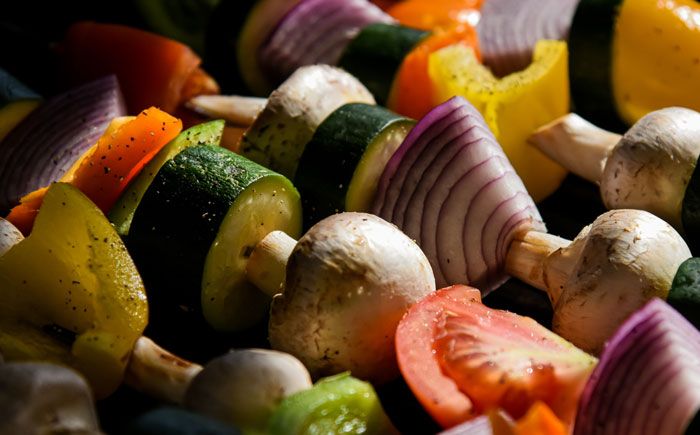 Ingredients: 
3 cups of whatever vegetables you have on hand. The heartier the better. Think squash, onions, and mushrooms.
2 tablespoons of fresh lemon juice
1/3 cup Olive oil
Salt and pepper to taste
Directions:
Preheat grill to medium-high heat
Combine vegetables, lemon juice, and olive oil in a bowl. Mix until all vegetables are covered. 
Add as much salt and pepper as you wish. 
Arrange vegetables on metal skewers (alternate between vegetables as you arrange). 
Place skewers on the grill and cook for five minutes on each side until you achieve a nice char. 
Remove from heat and enjoy! 
Editor's Note: Photos by Daniel Hooper on Unsplash