Swap bourbon for vodka and leave Moscow behind
Inspiration can come from the most unexpected of places. That is particularly true when searching for variations on a delicious cocktail to serve guests at your next dinner party.
The Moscow Mule is a solid option for a vodka cocktail, particularly on a warm afternoon. But it lacks the best ingredient a cocktail could have: great bourbon. So, we've taken a little inspiration from our friends at Wheatley Vodka and given it a nice, 1792 Style spin.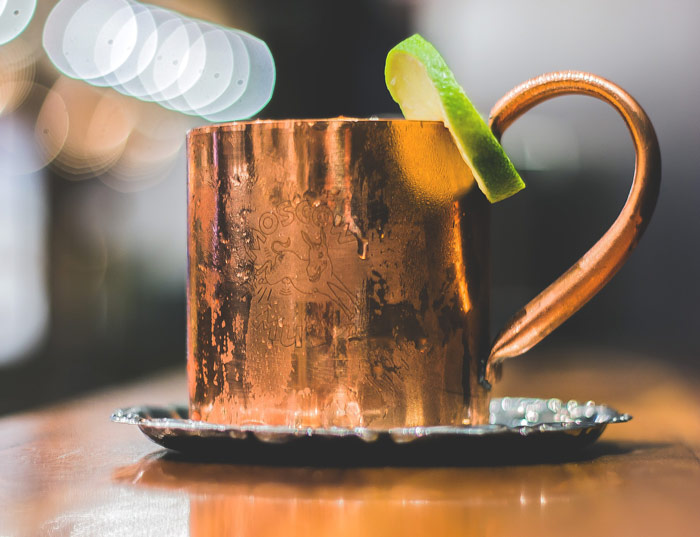 You'll need a mule mug made of copper and crushed ice for the ideal experience. If you don't have a set, pick one up at Wayfair, which has a nice collection.
(Hint: Some bars will call this a Kentucky Mule. We think it's bigger than just our home state.)
Na vashe zdorov'ye! (Russian for "Cheers!")
American Mule Ingredients
1 1/2 ounces of 1792 Bourbon
Juice from 1/2 of a lime
Ginger beer
Lime wedge (for garnish)
Mint (for a bonus garnish)
American Mule Directions
In a Mule Mug, add 1792 Bourbon and add a healthy dose of crushed ice
Add lime juice and use Ginger beer to top off mug
Stir (at least 10 seconds for a full mix)
Garnish with lime wedge and, optionally, add a mint leaf or two for aroma
Enjoy!
Editor's Note: Top photo by Bon Vivant on Unsplash. Cocktail photo by Wine Dharma on Unsplash.