It's all about ambiance
The vibe of where you eat and where you drink matters. And yes, we're talking about one of the least used rooms in the house, but what we're saying is … it shouldn't be. The dining room. From pre-dinner cocktails to dinner itself, the dining room is where it all happens. 
To make said room enjoyable, though, takes a magic touch. The lighting needs to be on point. The chairs need to be comfortable. And, of course, the table at which you dine has to anchor the experience. Readying the palette by way of physical space, as the Italians say (or at least something like that) is just as important as the meal itself. 
And on that note, we bring you what it takes to create a dining room you actually want to be in. Forget fluorescent lighting, forget chairs designed for nothing more than a quick coffee, and say hello to the kind of comfortable ambiance most everyone will find hard to leave. Scroll through, pick out the points you like, and don't be afraid to enact them IRL for yourself and those who RSVP.
Lighting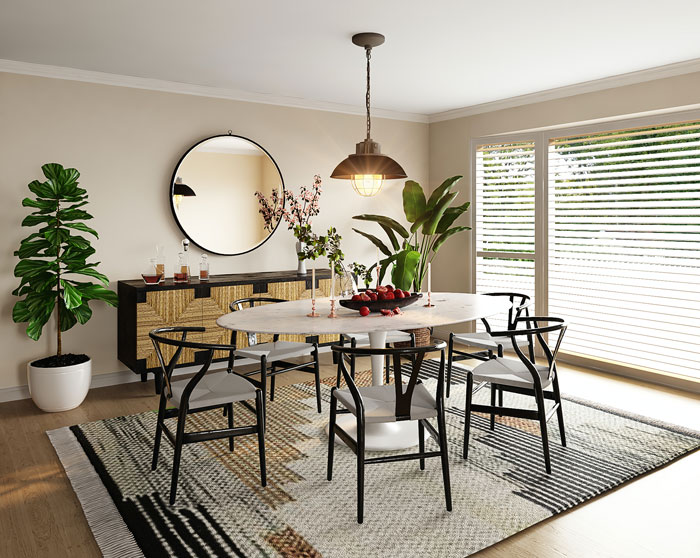 You need at least three to five sources of light in a dining room. Overhead, from the side, and on the table to start. If you've got a j box that'll accommodate a pendant or chandelier take advantage of it. Make the most of your furniture, too. Throw two lamps on top of your buffet or credenza, screw in some 40 watt bulbs, put them on a dimmer switch et voila…lighting everyone looks good in.
Seating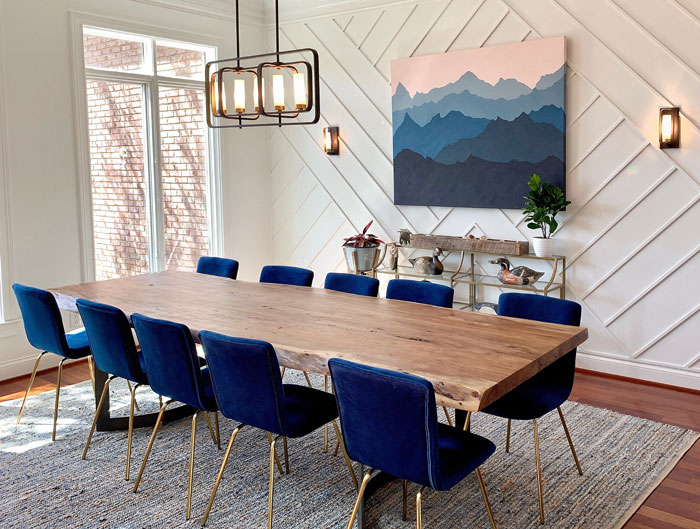 Comfy chairs are a must. Unless the vibe you're going for is sitting down at a Parisian cafe for an hour or so, go ahead and add a pillow to your seat. Think cushions, upholstered backs…something you'd be down to sit in on a long haul flight.
The Table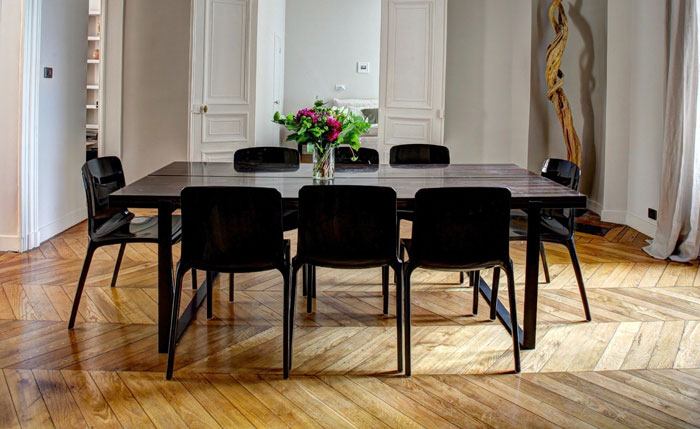 A solid table makes all the difference. If the one you currently have requires matchbooks to maintain stability, ditch it. Invest in something you can put your elbows on–you know what we mean–and don't be afraid to paint the table you already have to suit your current aesthetic mood. 
Editor's Note: Cover photo by Sven Brandsma on Unsplash; Lighting photo by Spacejoy on Unsplash; Seating photo by Carrie Hays on Unsplash; Table photo by yann maignan on Unsplash.