Where to go, eat, and stay just a few hours away from the city that never sleeps
Most everyone can benefit from a few days of rest and relaxation in a place that's not home. Even better if it involves a spot close enough where you can leave at breakfast and be there by lunch. Sign off at noon. Unplug. Get away. 
Getting away feels good. A simple break from the norm is sometimes all we need to positively shift perspective and get back to the routines that make us our better selves. We hear about, read about, and talk about the positive effects forty-eight hours worth of walks in the woods, healthy eats, and the kind of good night's sleep you haven't gotten in years can have on our bodies and our minds, but more often than not, we never actually book the getaway.
Below, we've pulled together three weekend retreats with New Yorkers and east coasters in mind. (Illinois, New Mexico, Michigan … we've got our eye on you.) And though it may not be possible for everyone to book a few nights away, we found spots that also work for those looking for a couple hours by the ocean or an early morning walk in the woods. 
Scroll through, click around, and don't hesitate to actually take a break.
Olivebridge, New York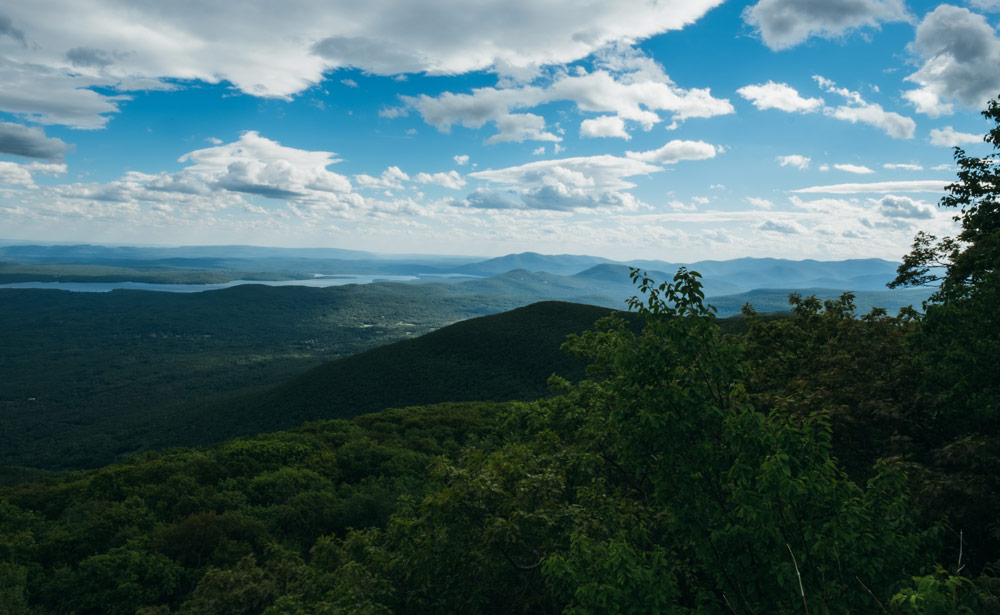 Located in the Catskill Mountains, Olivebridge, N.Y., is just a two-hour drive from the city and feels like a world away. Famous for woods, waterfalls, and mountain air, the Catskills offer the kind of nature-centric escape that's ideal for anyone feeling called to the Wild. 
Where to Stay
We highly recommend booking a night or two at Olivebridge Cottage. Designed and decorated by Manhattan Nest founder Daniel Kanter, Olivebridge Cottage was built to take full advantage of its woodsy locale. Oversize windows let the outdoors in complement contemporary rooms created with comfort in mind. An outdoor grill, washer/dryer, and Smart TV are just a few of the additional creature comforts that make this the kind of place you won't want to leave. Book here on airbnb.com
Where to Pick Up Food
Create your own culinary adventure. Pack your produce, proteins, and fixins for homemade soup, then make a pit stop at Bread Alone Bakery in Rhinebeck for a few crusty loaves on your way. Sure, eating out at restaurants is fun, but there's nothing like a bowl of homemade tomato soup and a tray of hot off the skillet grilled cheeses to boot. If you've got a kitchen at your disposal, we say go ahead and make the most of it. Work on your knife skills or ace your father's signature steak. Olivebridge Cottage has all you need to put your culinary skills to the test. 
What to Do at a Distance
With the Catskill Forest Preserve all around you, this is the kind of place that makes you want to reconnect with the great outdoors. Hike its many trails,  ski Hunter Mountain, or take in the vistas at Kaaterskill Falls and Sunset Rock. 
The Berkshires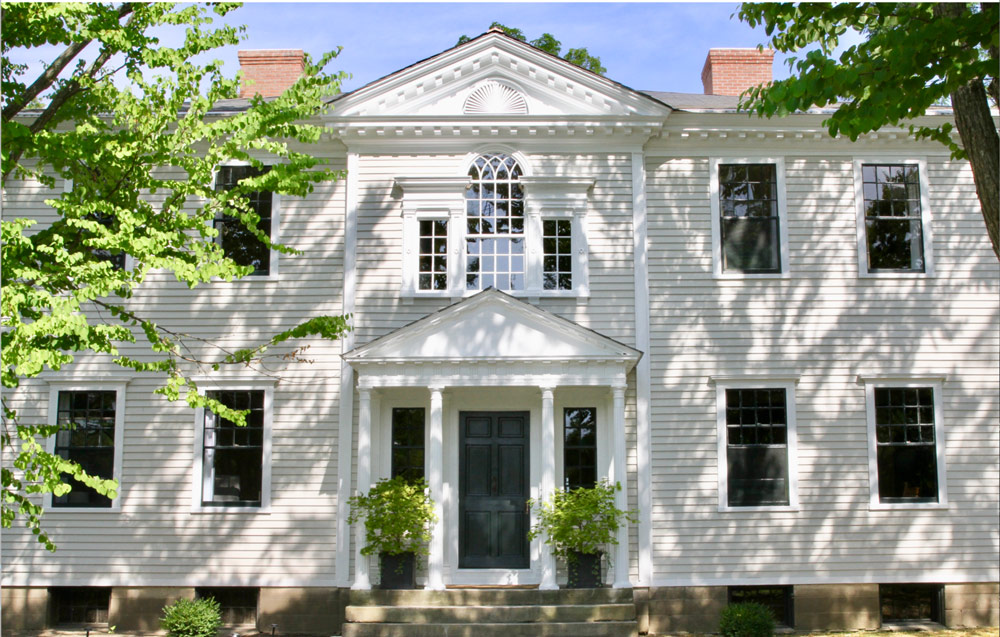 Historic homes, rolling hills of farmland, and a robust culinary scene make the Berkshires an idyllic place to unplug and restore. Distance-wise, it's about as close to the city as Olivebridge, but offers a vibe that feels a little less remote. Quaint, but in a good way.
Where to Stay
The Inn at Kenmore Hall is the place to stay if you're headed to the Berkshires. A historic property artfully renovated by Frank Muytjens (the former head of menswear at J. Crew) and Scott Edward Cole (baker, chef, and painter extraordinaire), Kenmore Hall exudes style without pretension. Book a room with a tub and end your day with a bourbon and a soak and wake up to the best breakfast you've ever had made in-house by Frank and Scott. Book here at theinnatkenmorehall.com 
Where to Go for Dinner
Located just a short drive from the Inn at Kenmore Hall, 51 Park Restaurant and Tavern serves up fresh takes on classic dishes. Steaks grilled to perfection, Ahi tuna seared just right, and pizzas made for splitting with a pint—you can't go wrong no matter what you order. 
What to Do at a Distance
We'd struggle to leave the beauty of Kenmore Hall and its surrounding grounds, but the area is full of historical landmarks well worth a visit. Mass Moca, the Norman Rockwell Museum, and the Williams College of Art are just a few cultural hubs adhering to guidelines and staying open. And if architecture is your thing, don't miss The Mount, Edith Wharton's former residence and one of the finest examples of classic architecture in the country. 
Montauk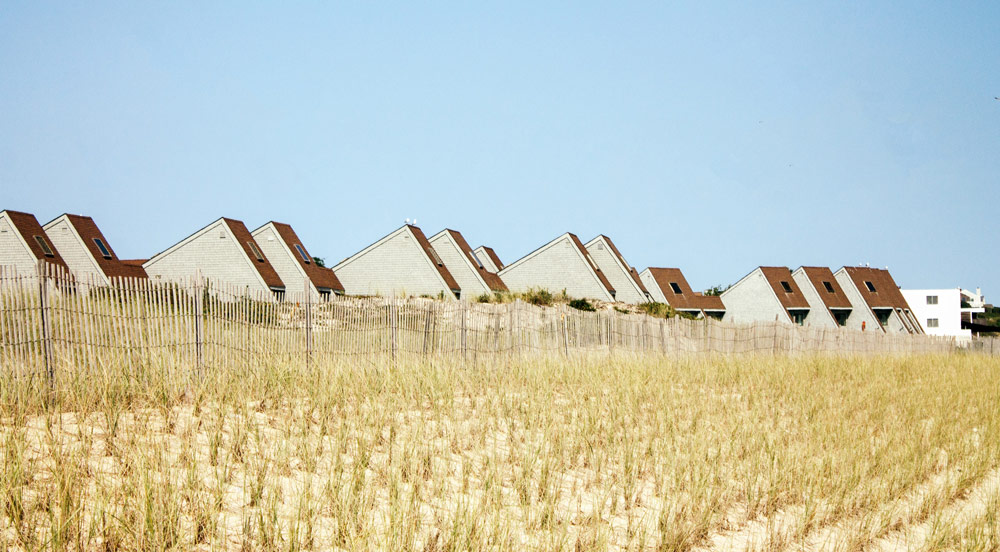 Conveniently located at the tip of Long Island, the Hamptons have long been a place where New Yorkers have gone to rest and recharge. Beautiful homes, beautiful beaches, and beautiful people make this the go-to area for those in the know. Montauk is more laid back than East Hampton and the rest, but maintains an air of refinement … surf's up with a side of high style. 
Where to Stay
Located right on the Atlantic, Sea Roost Cottage is a seaside spot made for evenings by the fire and morning runs on the beach. Owned and decorated by photographer Matt Albiani, it's a fine example of a "beach shack" done right. A rooftop deck for sun lounging, beds made up for sleeping in, and a kitchen straight out of Annie Hall are the kinds of things we like about this spot and you'd be hard pressed to find someone who wouldn't. Book here on airbnb.com 
Where to Pick Up Dinner
Head to the Gosman's Fish Market for some fresh catch then bring what you find back to seaside roost for an oceanside feast. We recommend lobster if it's available alongside some fresh corn from Montauk Market. 
What to Do at a Distance
Grab a book, hit the beach. Nuff said. 
Editor's Note: Olivebridge photo by Thomas Loizeau on Unsplash. Berkshires photo courtesy of the Inn at Kenmore Hall. Hero and Montauk photo by Bridget Shevlin on Unsplash.