Brass, glass, and plenty of class 
The evolution of the Victorian era tea trolley resulted in one of the most practical pieces of home furniture ever to exist: the bar cart. Originally intended as something the host of a party could roll around and serve drinks from without returning to the kitchen, it's since become a more stationary surface, but no less useful. 
You can put it in the living room, dining room, kitchen corner, or by the back door. You can use it solely for your collection of great bourbon or you can up the function and pair your few favorite bottles alongside a shelf's worth of books, a dish for keys, and maybe a lamp. You can get one with a drawer for openers, stirrers, and napkins. You can get one in wood, glass, or brass. There's surely one out there that matches your personal vibe as well as decor. 
Get one and artfully arrange it with the stuff you use regularly with the things you don't, but like to look at. Think of it not so much as a cart, but a thing of beauty you can really use. Keep that in mind as you check out our list of stylish options that won't break the bank. And by "won't break the bank" we mean, around the $500 mark because, let's face it, the dollar amount of booze you've got on your cart should not eclipse the cost of the actual cart itself.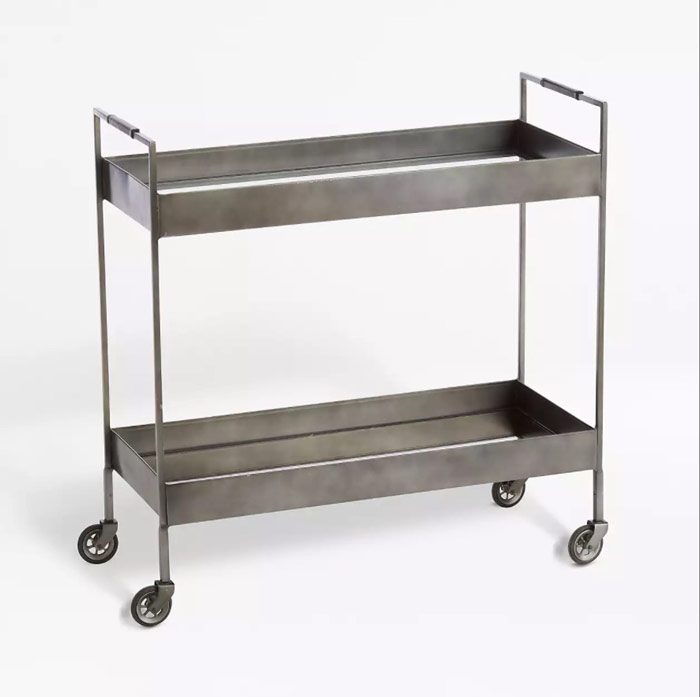 If you're into clean lines and all things gray, this might be the cart for you. Mirrored shelves and a zinc finish make it modern, but not so much so that it feels cold. In other words, it still looks good topped with something in a warmer hue … like an amber bottle of bourbon.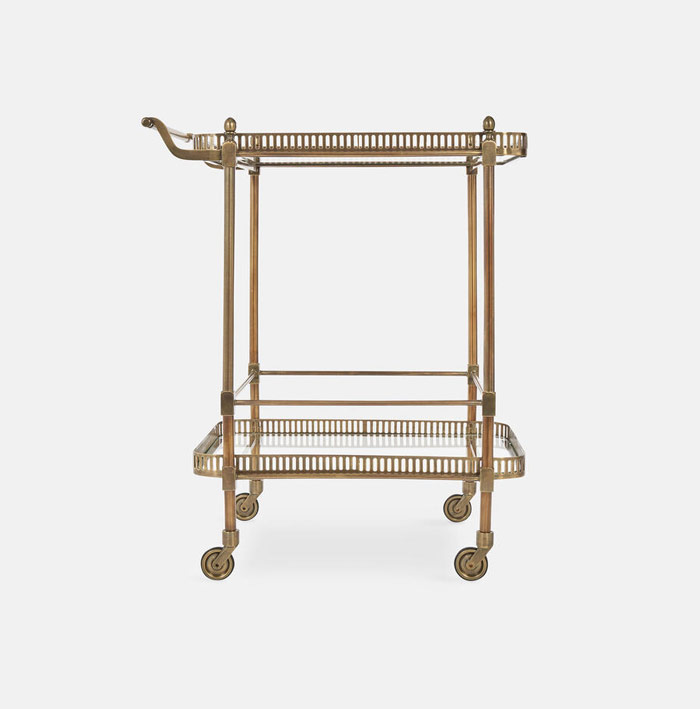 We like brass, which is why we like the looks of this one. We also like that it's got some design details similar to that of its long lost cousin, the tea trolley. It's stylish, it's sharp, it's old-school without being old.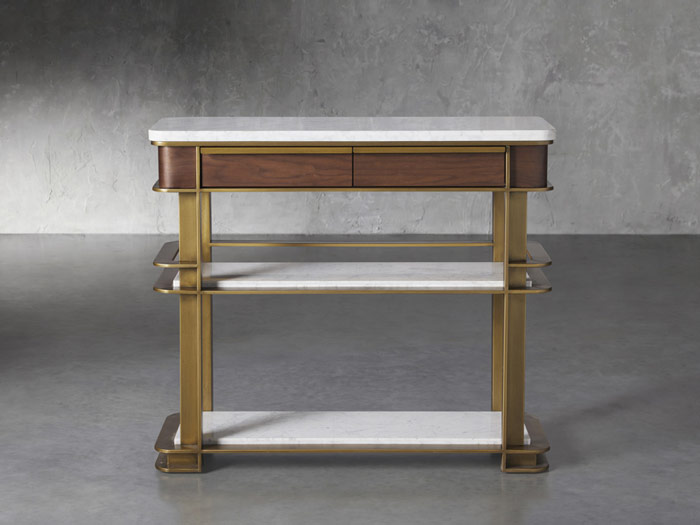 A truly stationary piece equipped with two drawers, this option reads more like sturdy furniture than the rest. Three shelves topped with marble and framed in  iron lends it the kind of heft that would perform well in high traffic areas like the kitchen or dining room.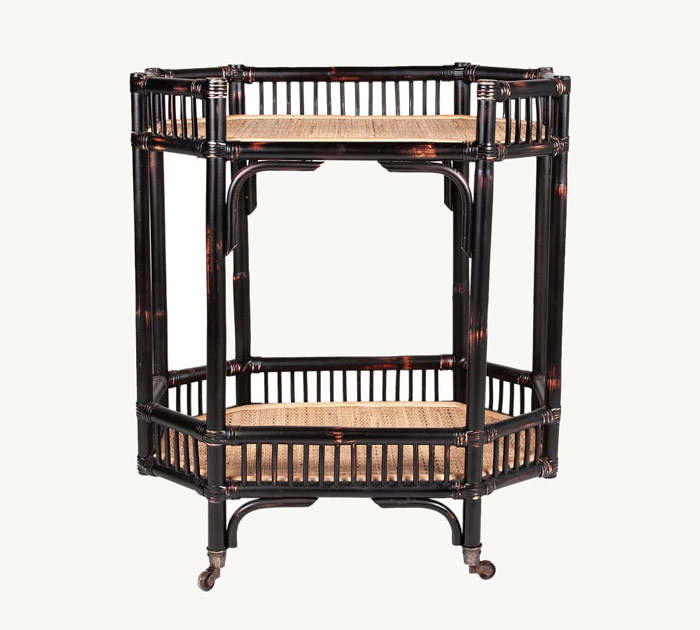 Glass and brass not your thing? Try something in rattan. It's tropical, beachy even, but in a Hemingway goes to Key West kind of way. Use it for Bourbon, glasses, and your thumbed copy of The Old Man and the Sea.