The art of smoking and storing, explained.
There are four key things to keep in mind for anyone looking to get into cigars: Cutting, lighting, smoking, and storing. Let us dive a little deeper into each of these points and highlight the key takeaways so you too can puff like a pro.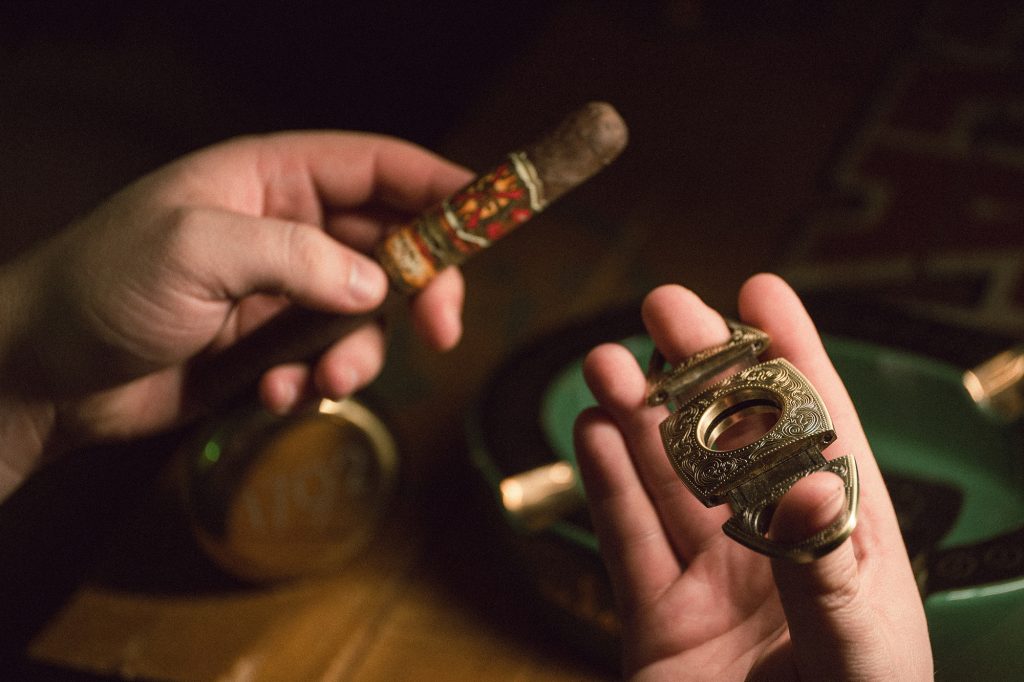 Cutting
You need to cut a cigar in order to make an opening to smoke it, meaning you'll need to buy a "cutter." Many experts swear by the "double blade guillotine," which you can find at just about any smoke shop. Pierce cutters and V cutters are also readily available, but some say these allow space for tar to develop on the shape of the opening they create. Investing in a quality cutter is worth the expense — cheap cutters can yield a cheap cut, which will only ruin the cigar as well as the experience of smoking it. Cut to about an eighth of an inch below the cap of the cigar, but nothing more as it will start to unravel.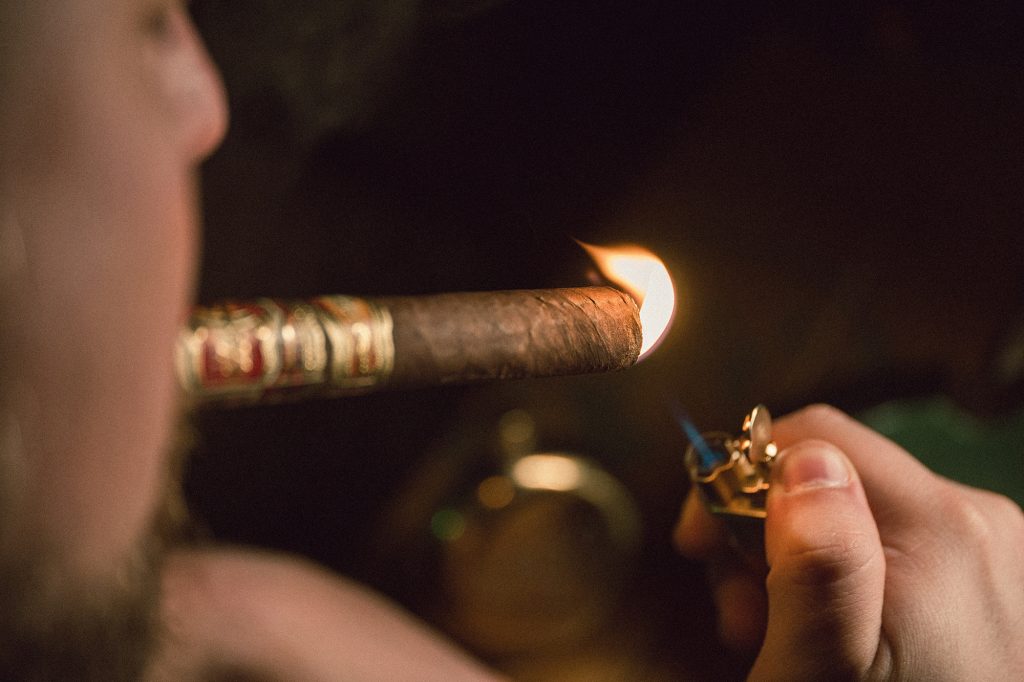 Lighting
There's an art to lighting a cigar—a dance between paper and flame. You want to hold the tip just above the flame (we prefer lighters to matches), but be careful not to let it touch as this will char it. Using your thumb, index, and middle finger rotate the cigar so that the tip is equally lit all the way around. Blow on it a little if you have to, once there's a complete "glowing ring" it's lit just right. This will take a minute or two. Be patient and savor the moment.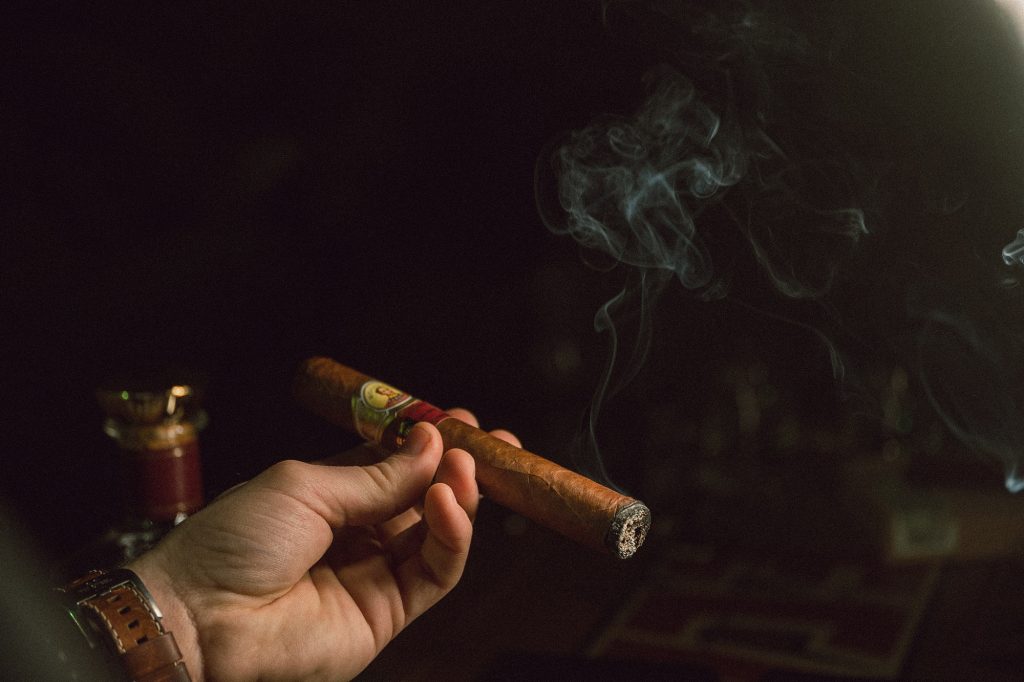 Smoking
Wait a minute or so between puffs to give the cigar a chance to cool. If it gets too hot then it'll start to taste more bitter than it's supposed to. Draw the smoke into your mouth as if you're sucking on a straw and close off your nasal passage. Gently tap off the ash for every inch of burn.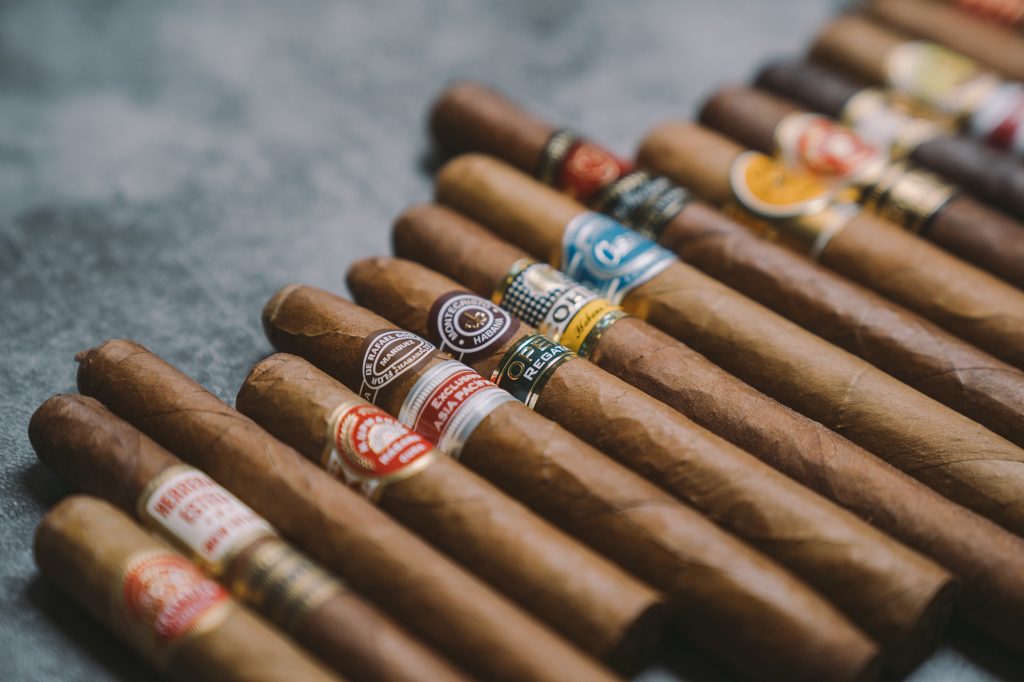 Storing
Cigars left unsmoked will last about a week without proper storage. To keep them fresh for longer periods you'll need a humidor. Ranging in style from basic to elegant, humidors are designed to maintain the kind of humidity and temperature similar to that of the Caribbean (where most cigars are made). It's important to check it every other week or so to make the humidity is at 70% and the temperature is at 68℉. If it's off then mold will form, which you don't want, but note that a light gray dusting is A-OK as that just means your cigars are aging well.
Do you have a favorite spot to enjoy your cigars? We'd love to see it. Post a picture on Instagram and tag us (@1792Bourbon) to share!