How to Make the drink that'll never go out of style
The Old Fashioned is a pre-prohibition era cocktail so good it's served pretty much everywhere. A balanced mix of bourbon, bitters, and sugar, it's as refreshing as it is potent, and delivers a pleasant kick with every sip.
Here, we give you the Old Fashioned recipe from a purist's point of view—no superfluous additions, no "methods" for mixing, just a classic cocktail you can sip at home. Our recipe comes from our friend Barlow Gilmore, also known as @theweekendmixologist. He enjoys using 1792 Bourbon's strong rye whiskey profile because it is "packed with bold spice and mellow sweetness" that makes for a finer version of this classic libation. We suggest making yours with 1792 Small Batch.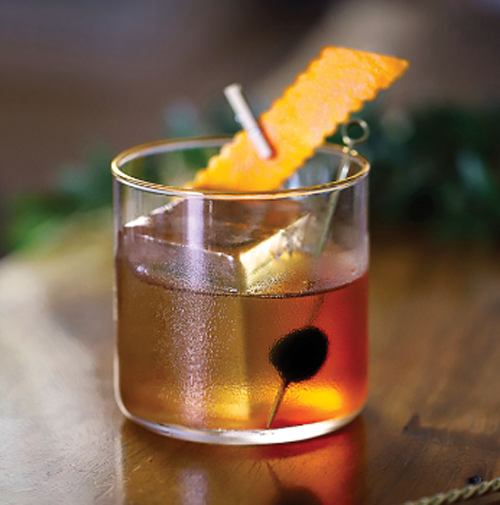 Cheers!
The Pure Old Fashioned Recipe
Ingredients:
2 oz. 1792 Bourbon
¼ oz. simple syrup
2 dashes aromatic bitters
Orange peel and a Maraschino cherry for garnish
Directions:
Add all ingredients to a mixing glass and add ice.
Stir, then strain over a large ice cube into a chilled rocks glass.
Garnish with an orange rind and a Maraschino cherry.