A Backpack for Grown-ups 
If you're the kind of person who needs to pack up your life and take it with you wherever you go, then a backpack is the kind of bag you should have. And no, we don't mean the kind of backpack you'd find at the bottom of a bin at a back to school sale, we're talking about a much finer kind. The kind that'll replace your briefcase. The kind you can wear with a suit. 
Backpacks work well for people who live life on the go. They hold a lot, have different compartments to keep you organized, and the two straps are easier on your shoulders than a single strap messenger. They're also a fitting choice for anyone who rides a bike to get around as it's much easier to pedal through traffic with something strapped to your back than it is with a bulky briefcase in a basket up front.
When it came time to choose our top choice for a bag we considered a number of options made of different materials. Versions in nylon are practical, but oftentimes feel too casual. Suede is stylish, but can't take the rain. And canvas? A solid choice all things considered, but in the end cotton just didn't feel right. The verdict? Leather. You can wipe it clean if you need to, it's sharp enough to wear with a suit, and if you get the good kind it'll last you a lifetime.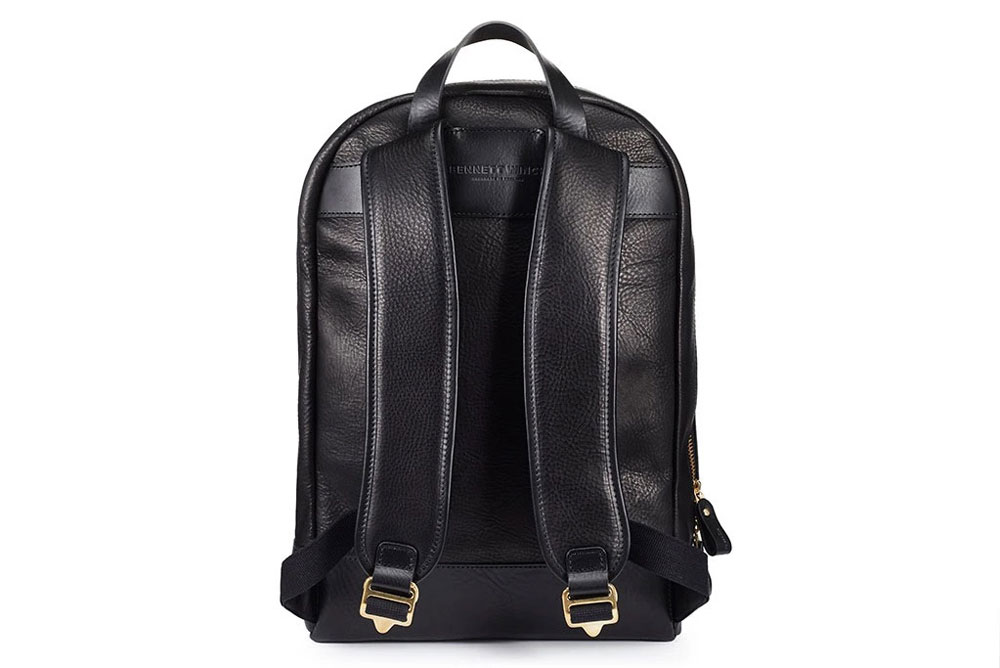 We looked at leather bags from all the top brands, but were particularly drawn to simple black style from British label Bennett Winch. Made of Tuscan leather and London welded brass, it's handcrafted in England by a team of artisans trained in the art of traditional leatherwork.
Outside, it's stylish enough for work, but not too precious that it can't be worn with a more casual look for weekend jaunts. Inside, it's a well organized dream with compartments and pockets for all the things you need and nowhere for the things you don't. There's a protective laptop sleeve, a weatherproof compartment to keep things dry, and pockets for your wallet, passport, keys, and phone.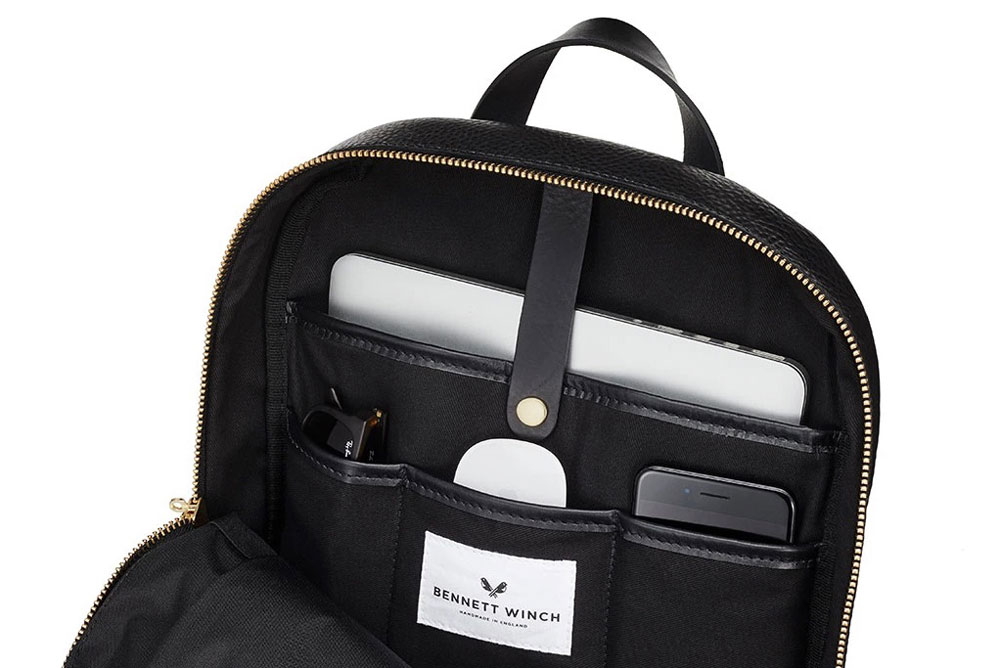 Important to note is that they're made in limited batches (typically ten at a time) so if you want one, you better keep an eye on their website. If there's stock, don't hesitate to buy as it'll take them a while to make more if they sell out. It's a pretty penny, but trust us—this is one purchase you can make without remorse.
The Leather Backpack, $1,200, available at www.bennetwinch.com