The Story Behind the Wassily Chair
The iconic Wassily chair represents the kind of furniture you save up your pennies to buy. It's an unusual piece and deceptively simple—seven pieces of leather and a few tubes of steel. Industrial, yet handsome, it was originally created in 1925 by Marcel Breur at the Bauhaus Institution in Dassau, Germany, who was inspired by the bent handlebars on his newly acquired bicycle.
Breur was drawn to the utility of bent tubular steel and saw the potential for it to be used in the world of furniture design. It's light, can be manipulated into almost any shape, and, as the bicycle proved, it could carry the weight of a person. At the time, when furniture was brown, upholstered, and ornamented, the chair was nothing short of revolutionary. Made during the era of Art Deco — but not representative of the style — it was a visual departure from the organic forms of Art Nouveau, the aesthetic movement that dominated much of Europe at the time.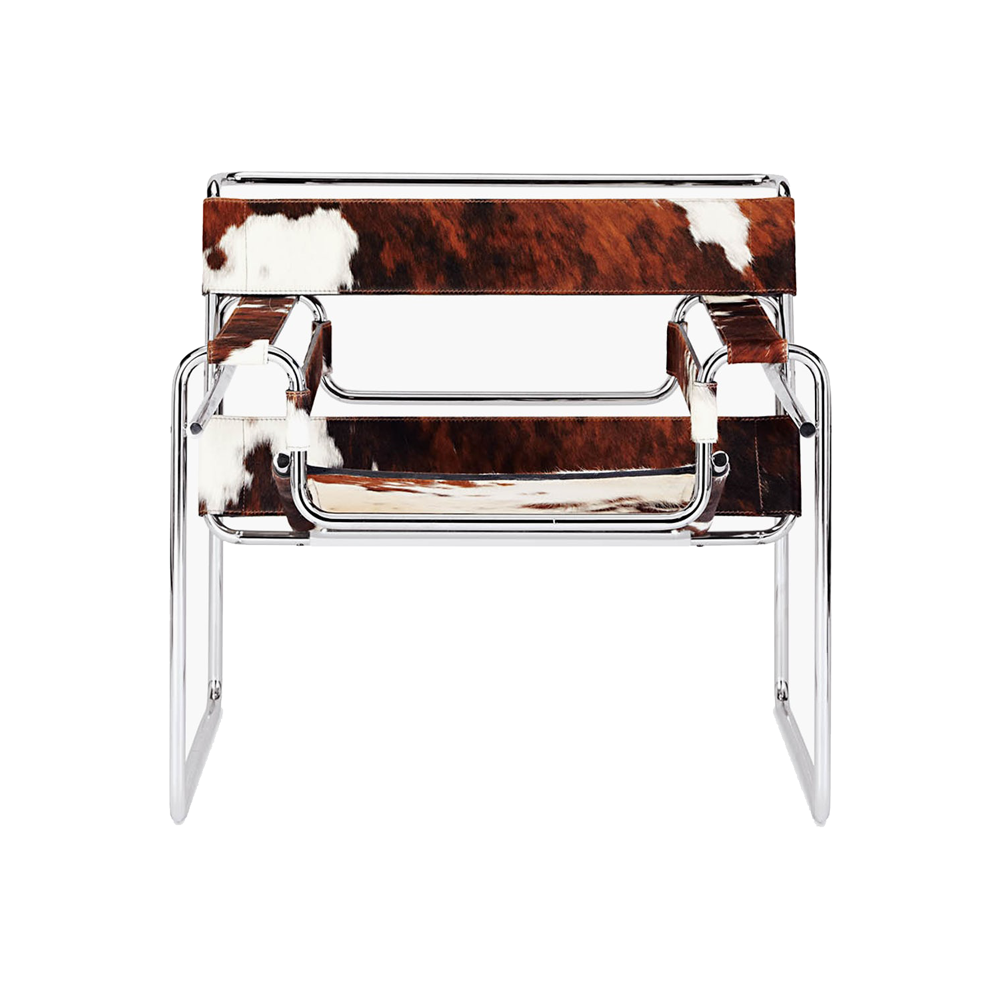 In its first iteration, it was called the Model B3 chair, but this soon changed. Breur's good friend Wassily Kandinsky (yes, that Kandinsky) was so enamored with the design and supported Breur's endeavors to such an extent that the manufacturer of the chair changed the name in his honor. A friendly gesture, yes, but it should also be pointed out that Kandinsky's popularity as an artist helped tremendously when it came to marketing … his name sold chairs.
The original version had fabric panels instead of leather, but after falling out of production and reintroduced after WWII, it was made available in white, black, and brown leather. Now, it's even available in fashion-forward cowhide. Comfortable, but not too comfortable, it's where you want to seat the guest you want to stay for no more than two drinks. (We know you know what we mean … )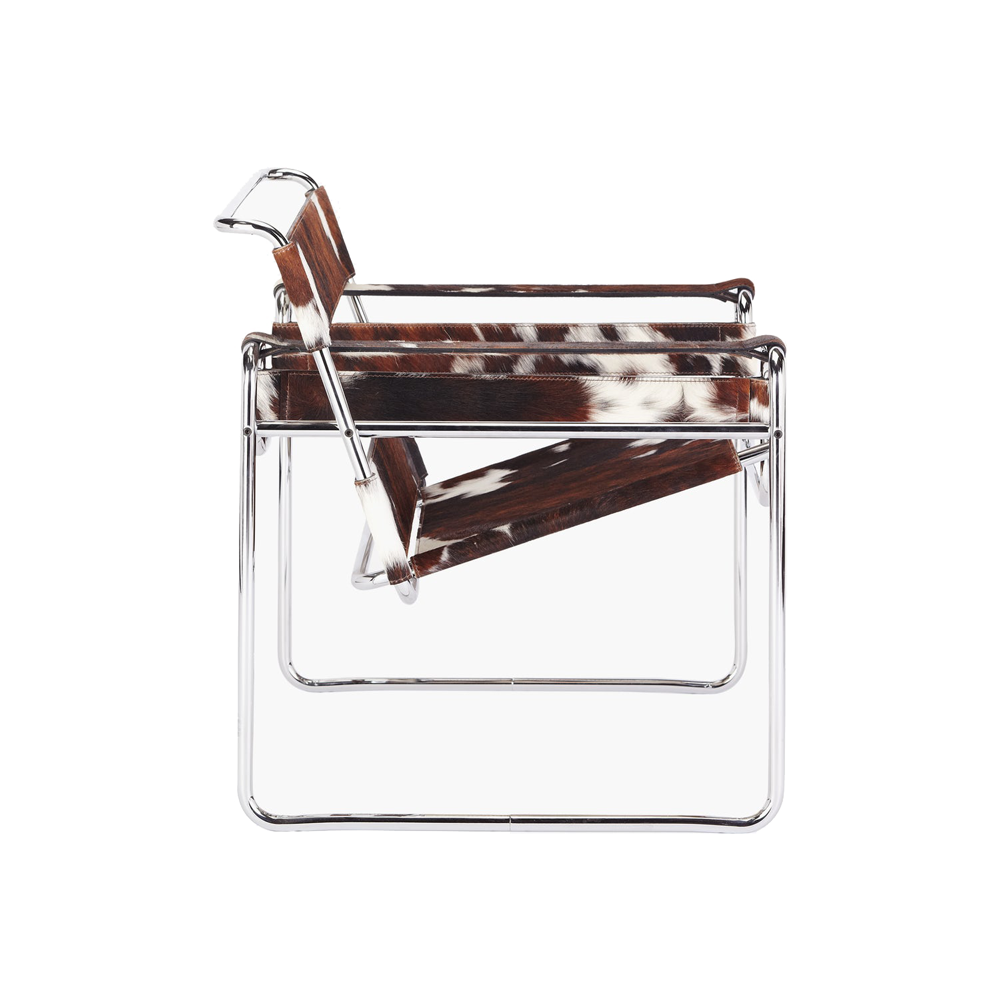 Today, the chair is as sought after as it was when it was first released. Manufactured by Knoll and sold through Design Within Reach, it's the kind of thing you buy and keep forever. The leather really does get better with age and, even though it's pricey, it's surprisingly low-maintenance — just wipe it down every now and again.
Put it in your living room for the guest you don't want around all night, in your office for visitors, or in the corner of a bedroom. When it comes to such fine design, you'd be hard-pressed to find a place where it doesn't belong.
Wassily Chair, $2,893, available at designwithinreach.com