When in doubt, simple furnishings are best
There's something incredibly refreshing about an uncomplicated piece of furniture. Perhaps that's why so many of us are drawn to mid-century designs. Tables with pencil legs. Sofas with clean arms. A chest of drawers that's nothing but lines. Such observations are the kinds of details that I look for when I'm out looking for a new piece of furniture I've long needed, but haven't made the time to select. They speak to the kind of simplicity that I like to surround myself with while at home—an escape from the hectic and confusing wilderness just beyond my front door.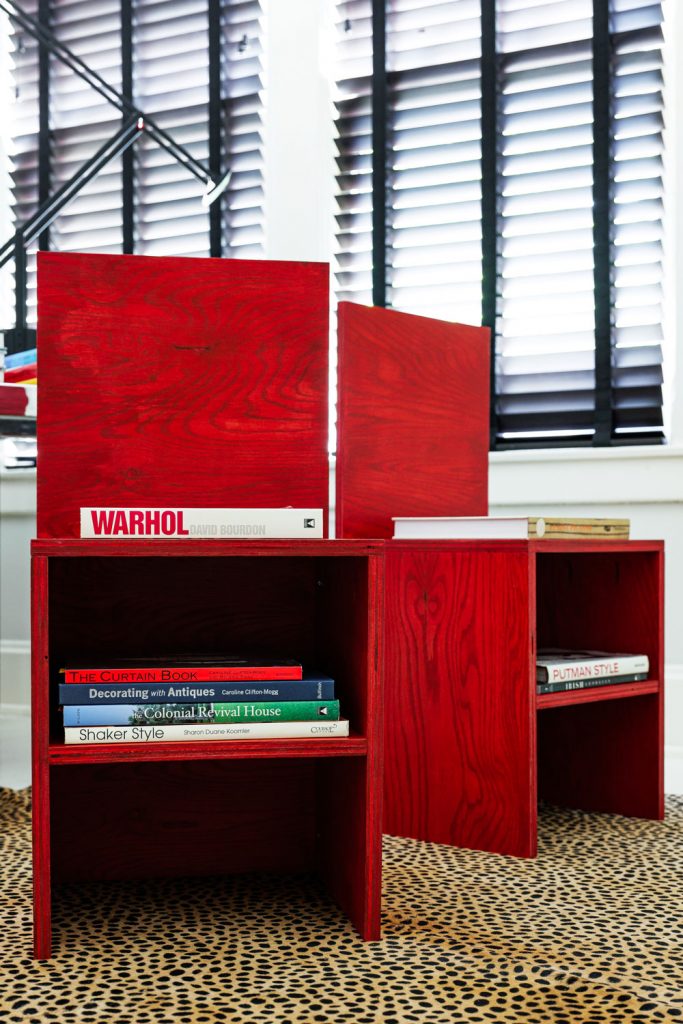 I recently moved into a place with a spare room that I decided to treat as an office. I wanted it to be the antithesis to the stylish, but drowsy living room I'd set up for lounging around with the lights dimmed low. After consulting a number of feng shui books and more articles on the infinite number of ways in which we can improve productivity than I'd care to admit, I set out to create a space that felt more like a polished art studio than a library-like office.
White wood floors, gray walls, and a big burl wood parsons table-turned-desk in the middle marked the beginning of the space in which I would become the master of my own universe. Next came a set of file cabinets, a pair of shelves, and a wall of cork to help coax the creative process along.
I found mostly everything I needed in the first few weeks of moving in, but struggled to find a set of chairs that could accommodate the occasional visitor and also serve some other kind of purpose. Productive furniture makes for productive people, one very well-educated interiors columnist informed me, and I took this to mean that really productive furniture does more than just one thing. Really productive furniture has to do more than serve a purpose; it should serve at least two and  look a certain type of way while doing it.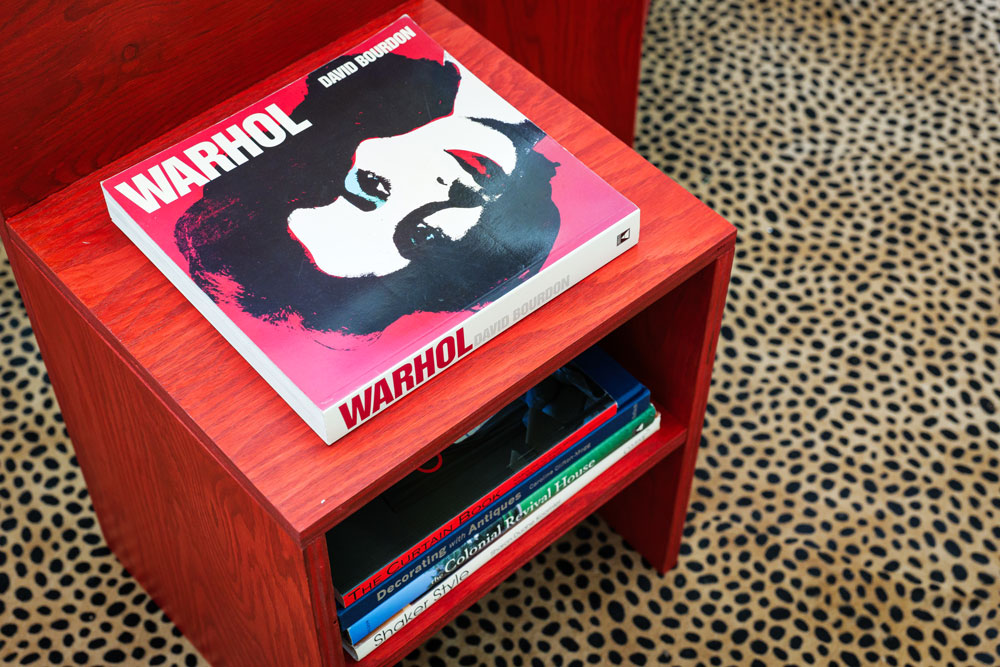 After months of looking at dozens (if not hundreds) of mid-century chairs with prices that made a payment plan look sensible I'd just about given up all hope. I'd given up until I went on a trip to Marfa, Texas, and visited the Chinati Foundation, a museum based on the beliefs of its founder, the artist Donald Judd. Consisting of over 400 acres in the desert that is far West Texas, it plays host to Judd's signature cement sculptures that look like hollow rectangular cubes with two sides taken away. Made up of nothing but right angles, the outdoor sculptures are impressively simple, which lends them a pureness that perfectly matches the shadows they cast in the late morning sun. 
After the trip I started researching Judd's body of work. His furniture, like his sculptures, blew my mind. Right Angles. Plywood. Hollow cubes with sides missing. It was the kind of simplicity I've always looked for in furniture and, what's more, is that one of his chairs had a built-in shelf. It was the definition of productive furniture. It was the perfect chair for my office.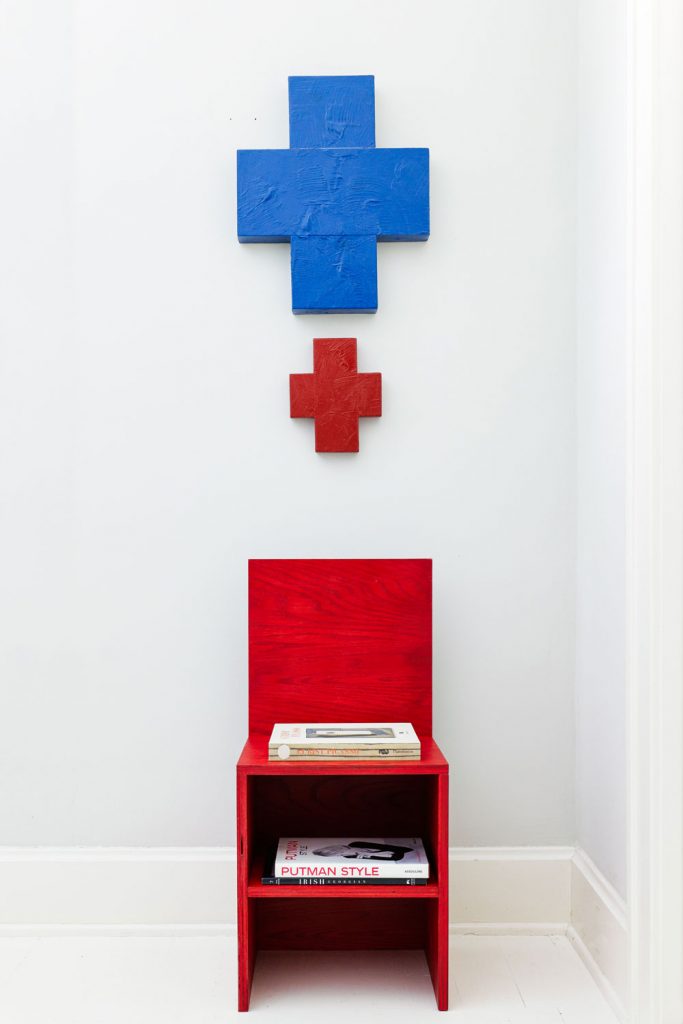 The reality check came when I saw the price. I needed three chairs and the ones for sale — the authentics — are around $3,500 a piece. Such a price was too high, but I was determined. Five or six phone calls later I'd found someone willing to make the chairs I admired. Their scale is a bit different and I had them stained red, which Judd did not do, but the essence of the true chair is there. 
They sit in front of my desk and hold the books I like to have on hand for different projects at different times. The plywood and right angles don't make them too comfortable, but they are without a doubt the perfect solution to a long standing problem. 
Find more Donald Judd furniture at judd.furniture.
Editor's Note: Images by Tim Furlong