Because a comfortable room is so much more than a recliner
A stylish home is anything but a "man cave." Animal House posters, a dead fish on the wall, paneling … though your place should surely have a healthy dose of character, that doesn't mean it needs to look like a grown up version of your college dorm. Take charge of your spot and elevate its look with these tried-and-tested words of advice.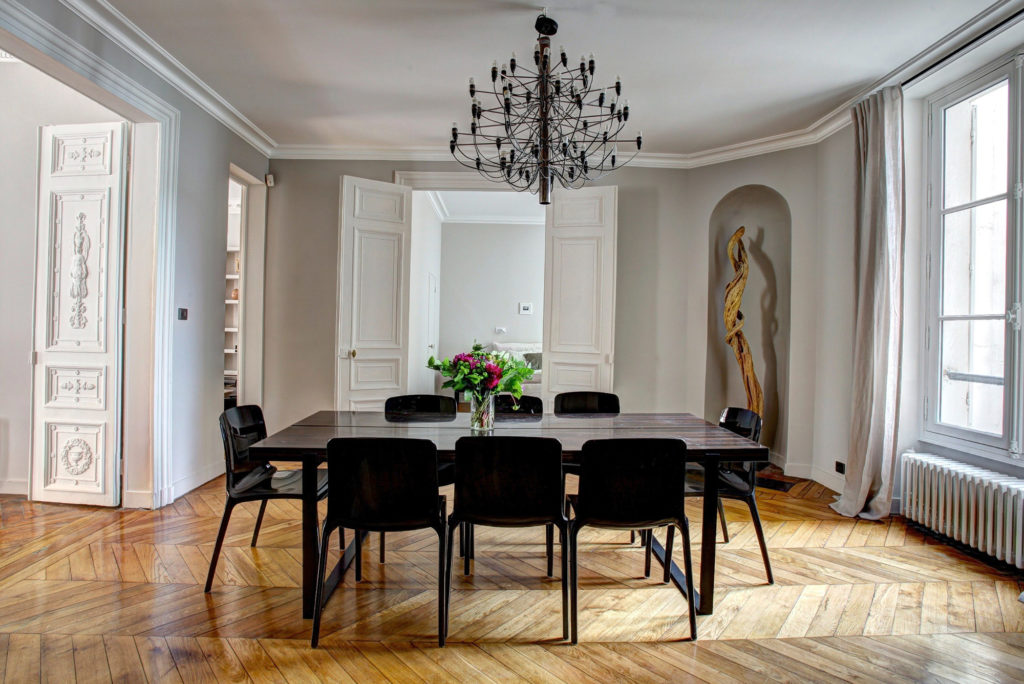 Doesn't Match? Doesn't Matter.
Rooms with style don't feel decorated. Things within a space should speak to each other by way of color, shape, and form, but there's no need to go out and buy a "suite" of furniture or flank a sofa with the same table and identical lamps. If you've already got a table you love, and need another, find one that's the same height to pair with it. Have a few midcentury dining chairs, but still short? Look for similar styles from the same decade then paint them all the same color for cohesion. And don't be afraid to combine items from different periods and places—like a low lying bond-style sofa alongside a well-worn leather chair.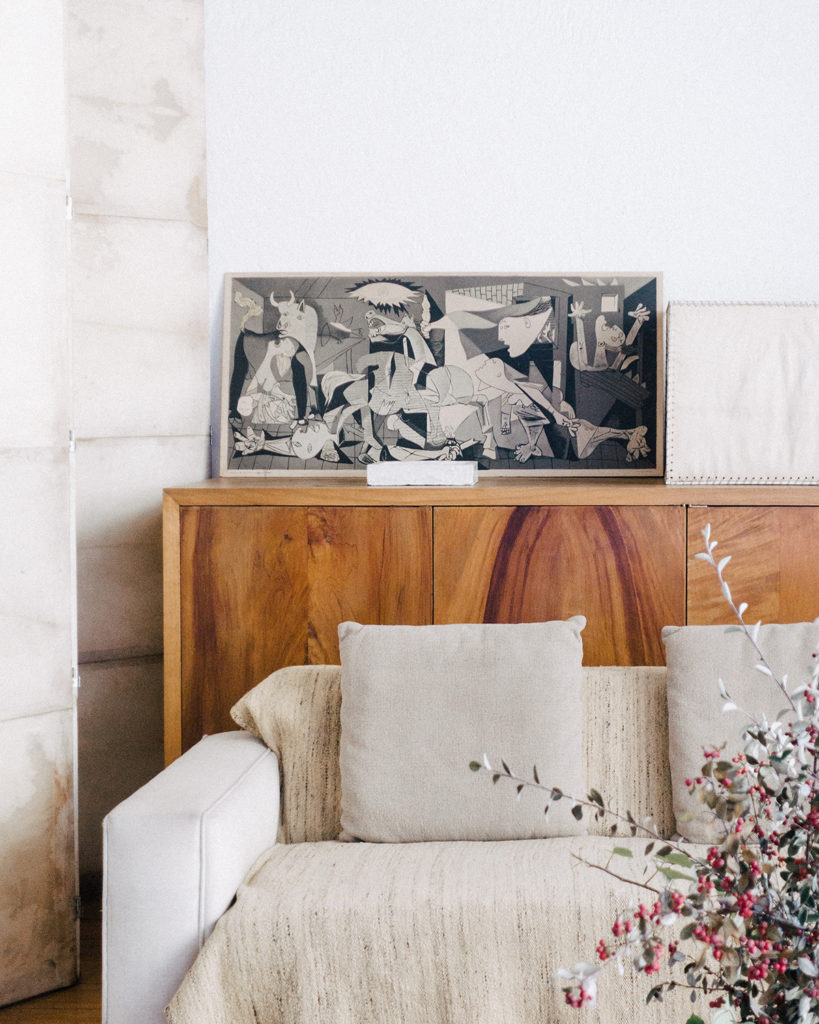 Roll Out a Rug
A rug is typically one of the more noticeable things in a room, especially if it's the base layer of an entire room. Splurge on a turkish oushak if you've got the cash as they'll last forever, or opt for something tout naturel in jute if you're on a budget. Natural fiber rugs are a cost-effective good looking solution and look good with something more ornate layered over top. 
Art Makes a Difference
You don't have to hit up Sotheby's, but you do have to ditch your posters from college. Lithographs, pencil sketches, and contemporary paintings can all be found for a couple hundred bucks and will make your spot feel like a million.
The Art of L'Objet
Not everything you have has to have a clearly defined purpose. "L'objet," a term designers use to describe an artful (but functionless) thing like a good looking box too small to fit anything in seems to exist solely for this rule. Yes, you need somewhere to sit and a place to put down your drink, but a home isn't a home without some cool s*** around even if your only reason for having it is because it's cool. An old globe, taxidermy bugs, or a football turned centerpiece are all fair game.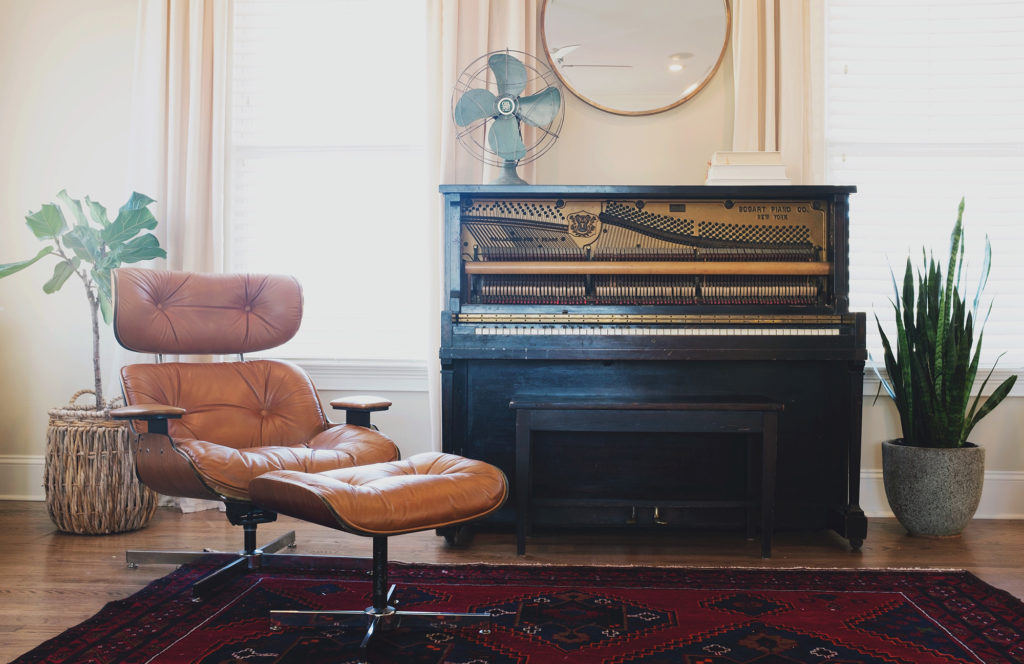 Vintage = Character
We wouldn't suggest that you thrift everything, but adding a couple of weathered and worn elements will make your space feel masculine and inviting. A mahogany coffee table with a few knicks here and there is totally fine, just stack a few coffee table books on top and call it a day. Are Mint Juleps your thing? Find some vintage versions and leave the patina. Quality stuff typically ages well and it's A-OK to forgo the polish. 
Splurge on a Throne
Whether it's a sofa or a chair, your choice seat is what matters most. Don't hesitate to spend some hard earned cash in an online auction for an Eames lounger or a chesterfield fit for Ralph Lauren. 
Then "Dress" It
Shibori pillows, a cashmere blanket, a Pendleton throw— accessorize your seat  like you would your best suit.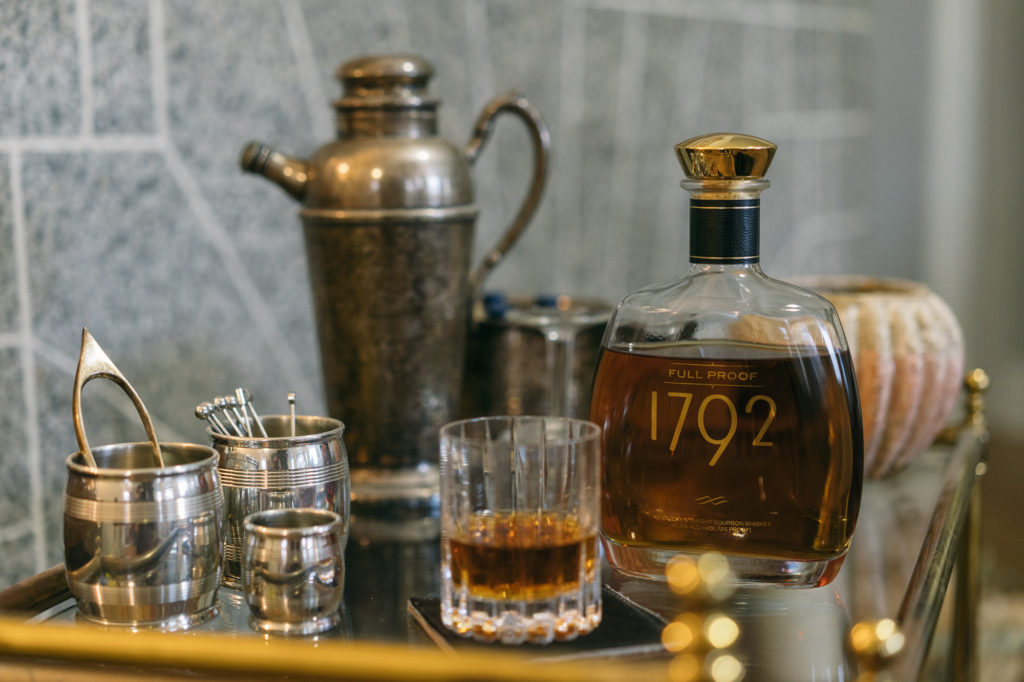 Set the Table
Consider covering your coffee table with things worth leaving out. Coffee table books left on display are nice to look at and enjoyable to flip through. Stack some books next to a candle alongside a tray for your stray remotes to create an odd grouping that's pleasing to the eye.
Don't Forget the Bar
You may want to hide the good stuff, but a solid bar display is a necessity. A bar cart or cabinet is a stylish way to store your goods, but a simple serving tray on the countertop will perfectly suffice. Invest in a nice set of bar tools, some nice whiskey glasses, and a few quality bottles of 1792. 
Photography by: Yann Maignan, Julie Kwak and Lauren Mancke, all on Unsplash.