Five Pairings Worth Your While
Any foodie knows just how well the right wine pairing can compliment their dinner. This is especially true when it comes to cheese, but really any meal can be wonderfully enhanced by the right drink. Well, it's the exact same thing when it comes to cigars. And for cigars, only one drink will do: bourbon.
Why Cigars and Bourbon Work
Why is it that cigars and bourbon whiskey work so well? Simply put, both have strong flavors that bring about a "warming" effect. A cigar will quite literally warm your mouth, while a whiskey creates a deep warmth in the stomach.
It should also be pointed out that both bourbon whiskey and cigars are designed to be enjoyed slowly. You can smoke a cigar for hours if you have the time, and likewise, you are never meant to gulp whiskey. Both are crafted with a lot of care and attention, and both have flavor notes ranging from spicy to oaky that need time to trigger your palate. This is why they are so often enjoyed together during moments of celebration (think groomsmen at a wedding, after a good round of golf, a heart-to-heart with pops) you need to give yourself time to savor the flavors as well as "the moment."
1792 Bourbon: The Whiskey of Choice
To really get this pairing right, you need to make sure you get the right whiskey and the right cigar. Naturally, 1792 Bourbon is our choice for whiskey. It comes from Bardstown, Kentucky and is part of a line of several 'small batch' bourbons with rich flavor profiles. Important to note is that the term "bourbon" is key; whiskey can only be classified as bourbon if it is crafted with specific standards. It must be 51% corn mash, aged in charred new white oak containers and distilled, barreled and bottled with certain proof standards. Kentucky boasts 95% of the world's bourbon. 1792 Bourbon is not only made in Kentucky, but steeped in the rich heritage of the region and its award winning quality speaks to that.
Though the flavors will vary between bottles — Small Batch, Single Barrel, etc. — all are fairly tannic, peppery, and have a strong woody profile. You might also notice a slight hint of maple with each sip, too. Each bottle possesses a balance of sweet and dry notes that'll pair well with just about any cigar, but we pulled together five of our preferred combinations below.
Bourbon: 1792 High Rye
Cigar: Oliva Serie V Melanio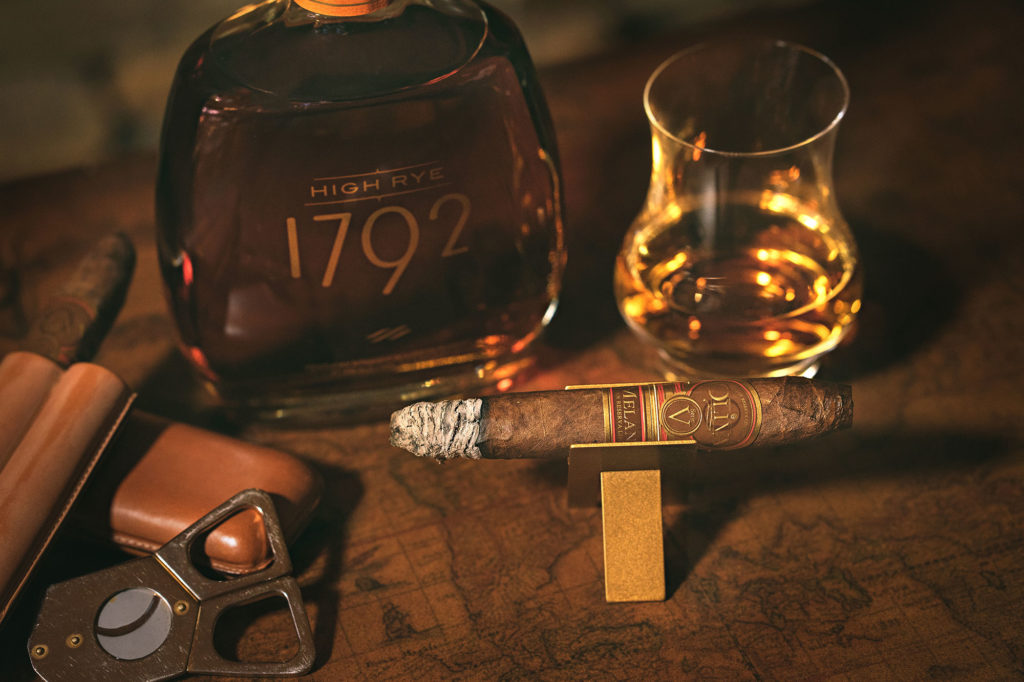 This is a limited release cigar that is a 'sequel' of sorts to the Oliva Aos Serie V. It's a cigar made from an Ecuadorian-grown Sumatra leaf. It is dark, thick and oily and it has notes of leather and coffee (also one to try with a mug of brew then!). It perfectly compliments the spicy, yet sweet complexity of the 1792 High Rye.
Bourbon: 1792 Small Batch
Cigar: My Father Le Bijou 1922 W/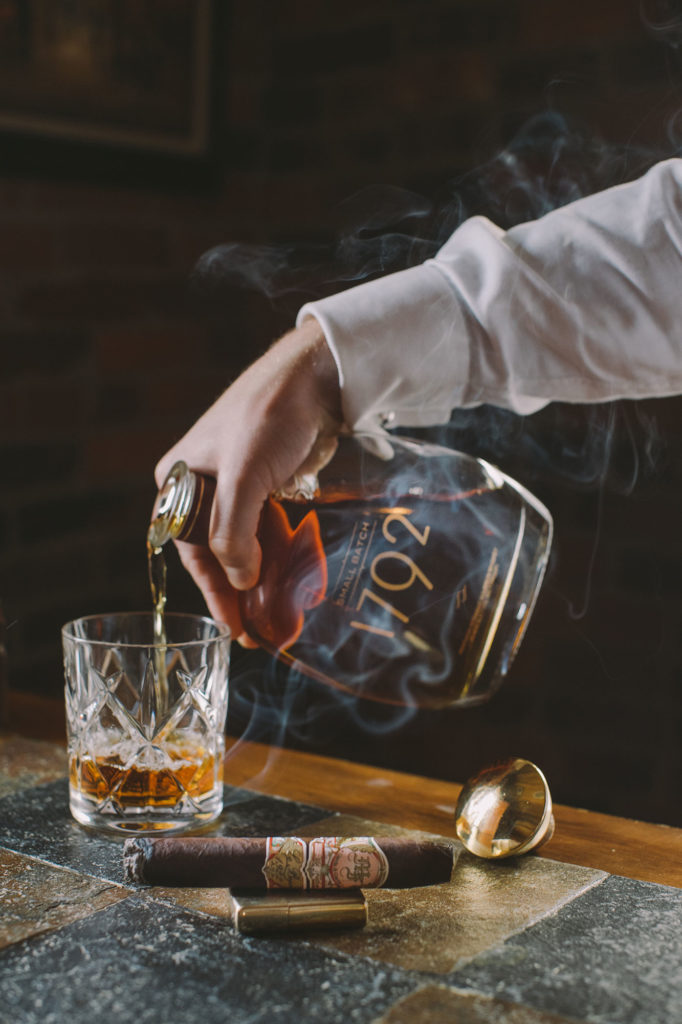 This is a medium to full strength cigar from Nicaragua that once again works perfectly with 1792 Small Batch. You should really notice the vanilla and caramel coming through during this combination, and the cigar itself is a peppery and full-bodied experience. This is an elegant and sophisticated combination, ideal for a special evening.
Bourbon: 1792 Single Barrel
Cigar: Padron 50th Anniversary Limited Edition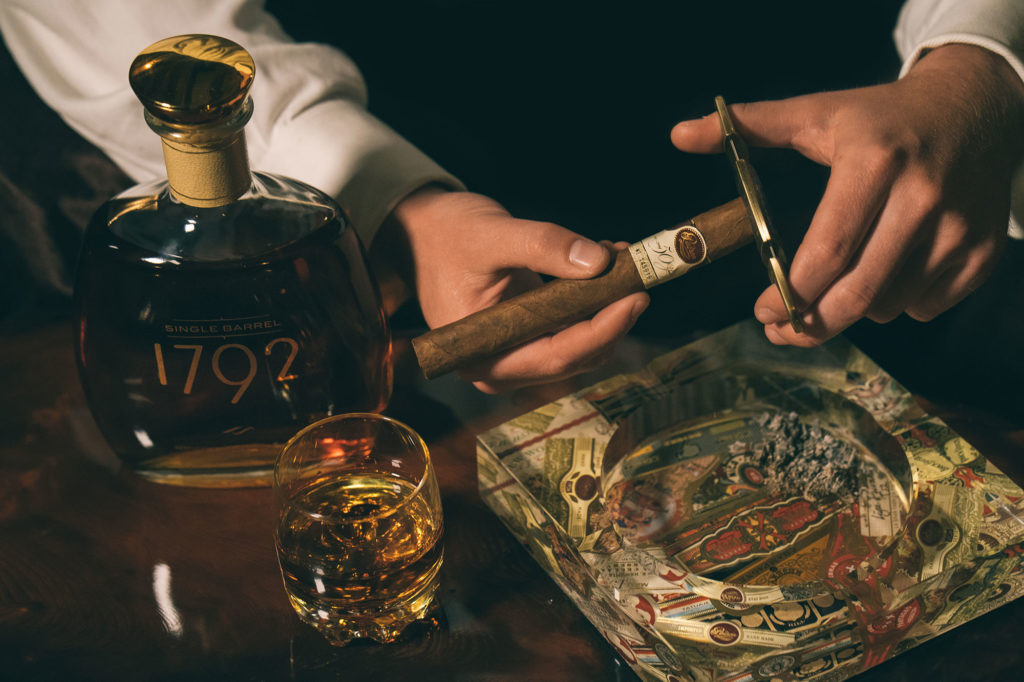 To go with a 1792 Single Barrel, the Padron is one of the best-known names in the entire cigar industry and with good reason. This 50th Anniversary Limited Edition is a fitting homage to the company's fame and prestige, and it is clear that a lot of thought and planning has gone into its sweet and tangy flavor. It has notes of maple syrup and orange citrus, which perfectly match the sweetness that can be found in any glass of 1792.
Bourbon: 1792 Full Proof
Cigar: Fuente Fuente Opus X Lost City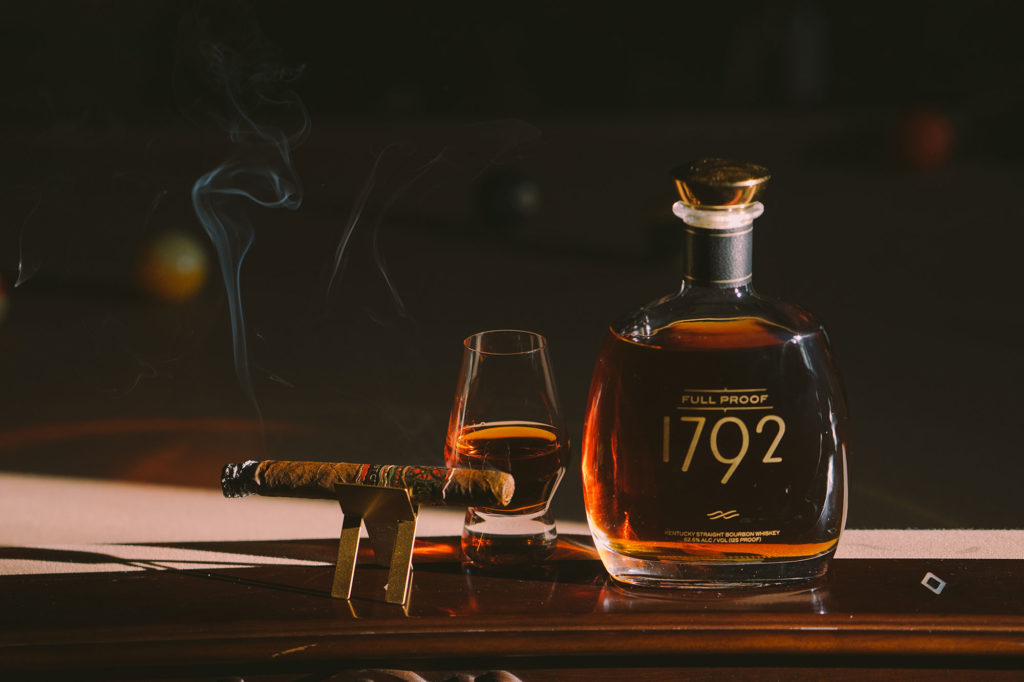 The boldness of 1792 Full Proof matches that of the Arturo Fuente Opus X Lost City. It's a romantic and thought-provoking title for a smoke, and the Lost City lives up to those notions. It is made with tobacco grown on the Fuente estate (hence the name), which must be aged for five years before production. It has an oily wrapper and Dominican filler which gives a rich and creamy smoke with earthy, cedar flavors and aromas.
Bourbon: 1792 Port Finish
Cigar: Drew Estate Liga Privada Unicos Feral Flying Pig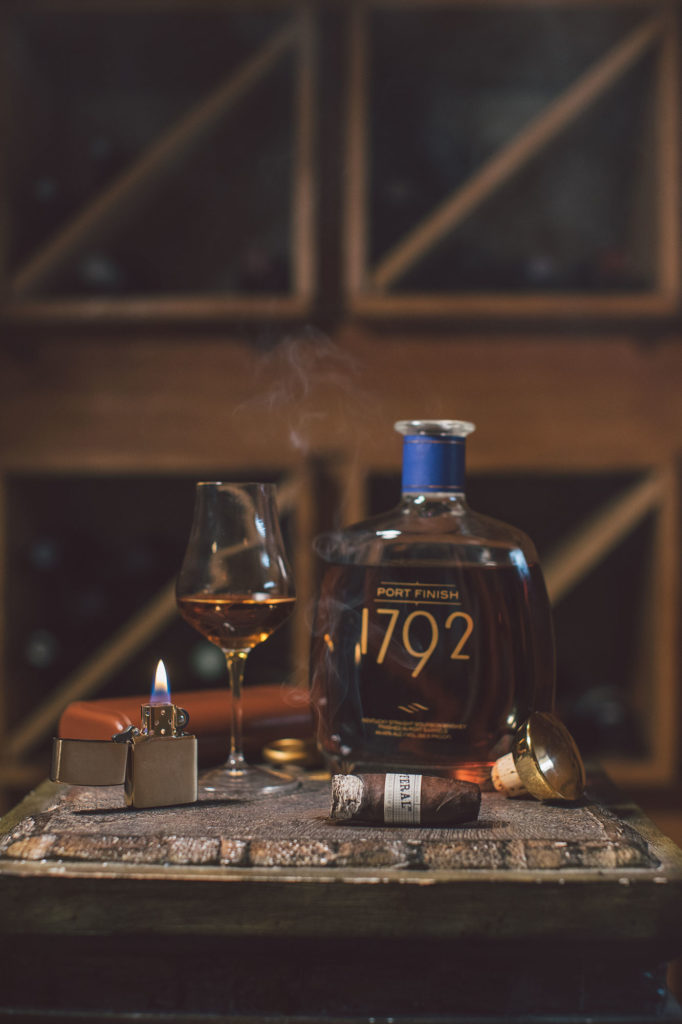 As the name 'flying pig' might lead you to anticipate, this is a highly original and unique cigar – both in terms of its flavor and in terms of its shape. It is very similar to the Drew Estate Liga Privada No 9 and T-52, but this time blended with part Ligero leaf to provide that extra punch. It is a peppery smoking experience, with molasses and a bitter dark chocolate. It goes perfectly with the 1792 Port Finish, which is packed with dark, ripe fruits and candied-apple and vanilla.
Bourbon: 1792 Sweet Wheat
Cigar: Daniel Marshall Red Label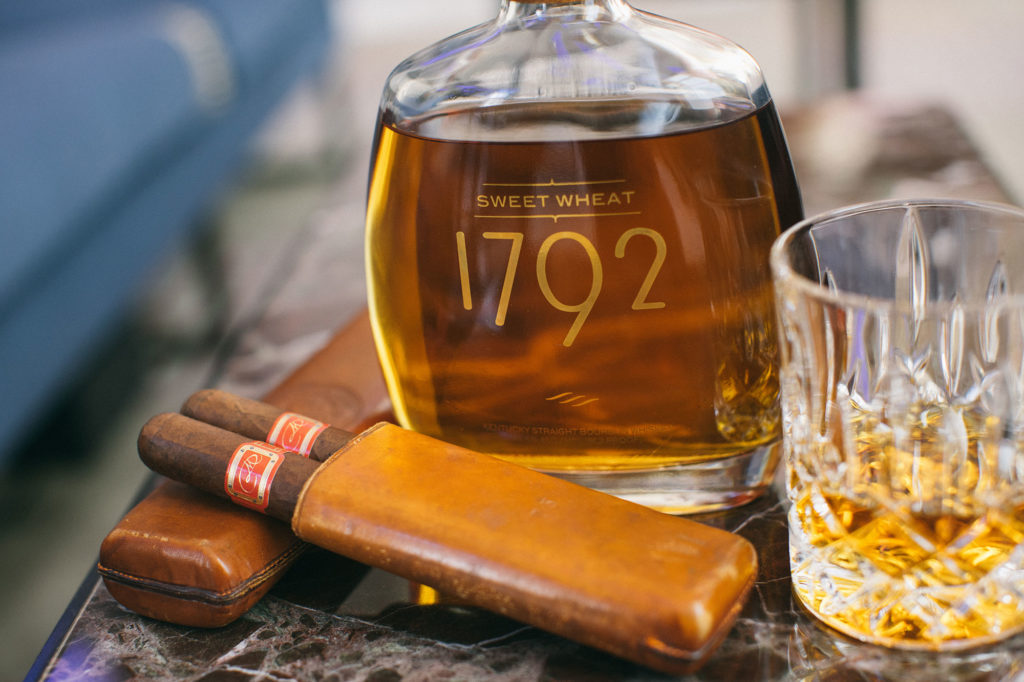 Daniel Marshall Red Label is a Nicaraguan 'super-premium'. This is fine smoking in all of its glory, and that includes everything from the Nicaraguan Habano wrapper to the earthy core with notes of sweetness and espresso. It's an inviting combination that is ideal when paired with a glass of 1792 Sweet Wheat. As this one is crafted with wheat instead of rye, it is somewhat different from the others on this list and makes it mark with contrasting flavors.