Kick off your holiday spirit with a cozy, full-flavored bourbon concoction
Thanksgiving this year may be a bit different than in years past, but celebration and giving thanks are always in order — no matter how many people are sitting at the table. That in mind, we continue to think of the fourth Thursday in November as the kickoff to the "season" and a perfect time to try your hand at mixing up something new from behind that home bar you've been working on all year.
But what to mix?
We suggest the Pocket Square. Full of comforting flavors like cinnamon and maple syrup, not to mention a great bourbon like 1792 Small Batch, it's a satisfying digestif-style drink that pairs well with post Turkey pie. Creator and professional mixologist Chris Tunstall of A Bar Above might even suggest serving it as dessert itself. A sweet finish to a memorable meal. 
Give it a whirl with the recipe below.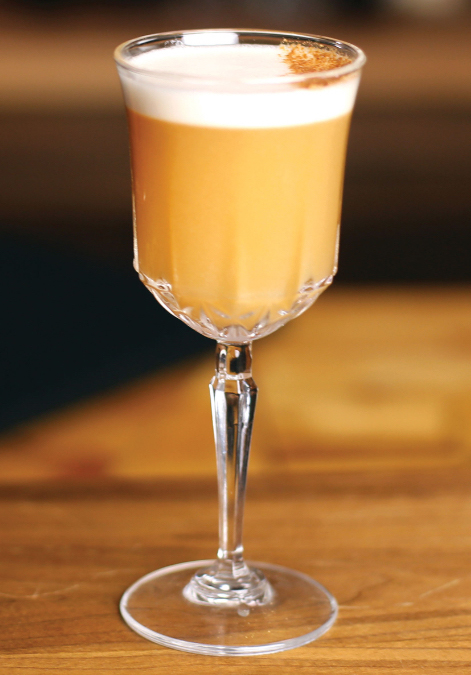 The Pocket Square Ingredients
2 oz. brown butter, cinnamon, and allspice infused 1792 Bourbon
½ oz. orange juice 
¼ oz. lemon juice 
¾ oz. maple syrup 
¾ oz. egg white
1 dash Angostura bitters 
Grated cinnamon for garnish 
Instructions:
Add all ingredients except cinnamon to a shaker tin. Dry shake (without ice) to build foam. 
Add ice and shake well. 
Double-strain into a coup glass and garnish with freshly grated cinnamon. 
Editor's Note: Photos and cocktail recipe courtesy of A Bar Above.