Meet the Georgia Smash 
The Georgia Smash is your sippable respite on a hot summer night, and certainly a must-try for your Fourth of July. Developed by Jeffrey Morgenthaler, author of Drinking Distilled and co-author of The Bar Book: Elements of Cocktail Technique, it's a tropical mix of flavors with just the right amount of kick from 1792 Small Batch or Full Proof Bourbon.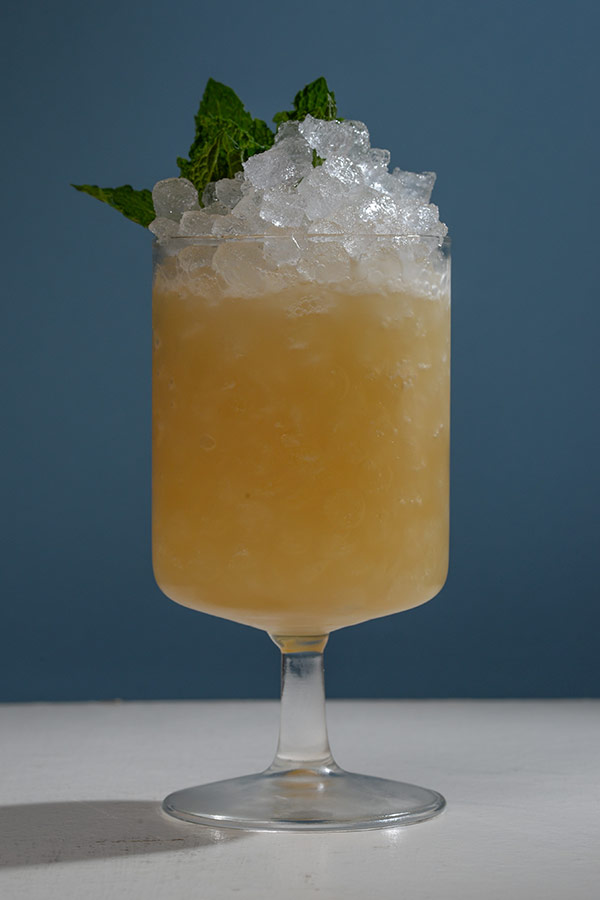 Mint is key to the recipe, and you may want to go ahead and plant yourself a bush of it now—you'll want it at the ready as you won't be able to stop making these all summer long. 
Ingredients:
2 oz. 1792 Bourbon
¾ oz. lemon juice
½ oz. Crème de Peche
½ oz. Orgeat 
1 large sprig of mint
Large mint bouquet for garnish
Recipe:
Combine all ingredients in a cocktail shaker and shake until cold.
Fine-strain into a chilled footed highball glass over crushed ice.
Garnish with mint bouquet.