Because drinks call for something more than sweats
Having a cocktail and getting dressed have always gone hand in hand. And though we may be well past the days when sipping a martini in a white dinner jacket in the style of Cary Grant was a thing, wearing something a little special for a get together is still a stylish thing to do.
Not everything we wear is meant for cocktails because, well, there's a time and place for everything. The chinos and polo you wear on Saturday for a round of golf works just fine on the course, but for a party with your quarantine bubble come sundown? Feels a little flat. And it's this kind of situation, friends, that got us thinking about the Cocktail Hour Upgrade.
If it's not Cary Grant in a white dinner jacket, then what does dressing up mean these days? What's appropriate for that gray area between looking smart and black tie? What takes a look, if you will, from desk to drinks?
It should be said that our cocktail hour upgrade casts a wider net than traditional "cocktail attire," which calls for a different, and more defined, set of rules. What we're talking about here is ditching the rules in favor of the fun stuff. We're talking about shantung silk pants, velvet slippers, and sunglasses sharp enough for Sam Rothstein. What we're talking about is the out of the ordinary stuff we all like to wear, but that's a little too "extra" to wear on the reg.
So, in this iteration of goods to know (full list below) we wanted to shine a light on things too "extra" to wear on the reg, but just right for a party on the patio with plenty of bourbon. This isn't it though, today we're just talking about pants—you'll have to check back for the velvet slippers and "Ace" glasses in the weeks to come.
But for now, party pants.
Dusty Blue is Back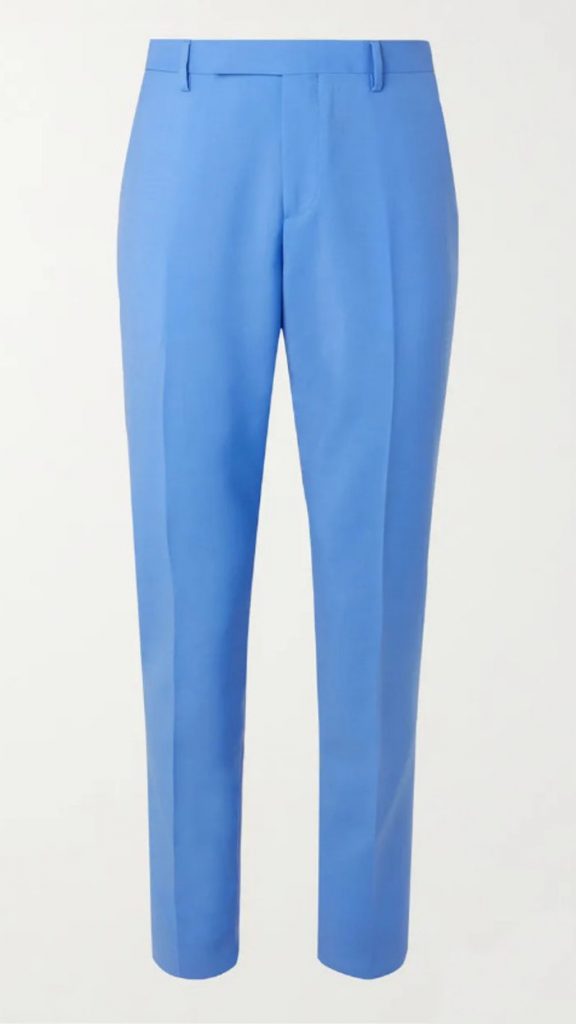 Dusty blue is cool again and it comes in trousers. These pants by none other than Sir Paul Smith have party-by-the-pool written all over them (as soon as the CDC gives us the A-OK) and can be worn as part of a suit with loafers or with a crisp white tee and fresh kicks. It's not a color you'd wear every day, but that's exactly the point. These are pants not for the week, but for le week-end. A votre santé, as they say.
Did Someone Say Silk Shantung?
A splash of color for drinks in summer. Go bold, go green and do it in mulberry silk shantung. Vintage-inspired and made in Italy, these pants have a look on par with that of Dickie Greenleaf in The Talented Mr. Ripley, which means they're tailored as hell and just about the sharpest thing you can buy for summer. Just be careful not to spill because this fashion flex is positively dry clean only.
Pleats Please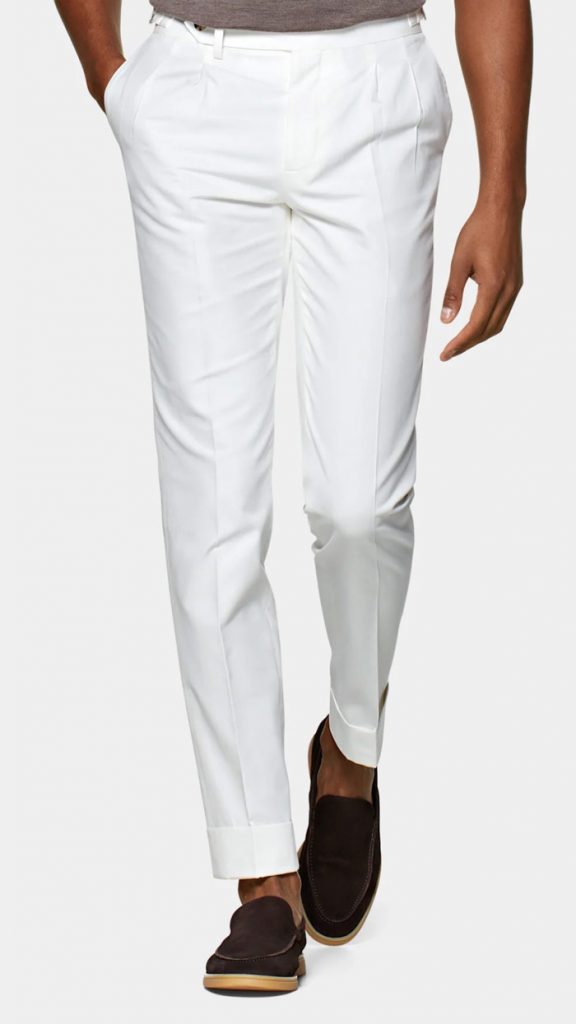 We like to think of a solid pair of white pants as today's version of Cary Grant's white jacket. These, by Suitsupply feature a continental style cuff and two pleats for a hint of flair. Wear them with a knit polo, a blue blazer for a clubby look, and consider espadrilles when it comes time to cover your feet.
Go for Gingham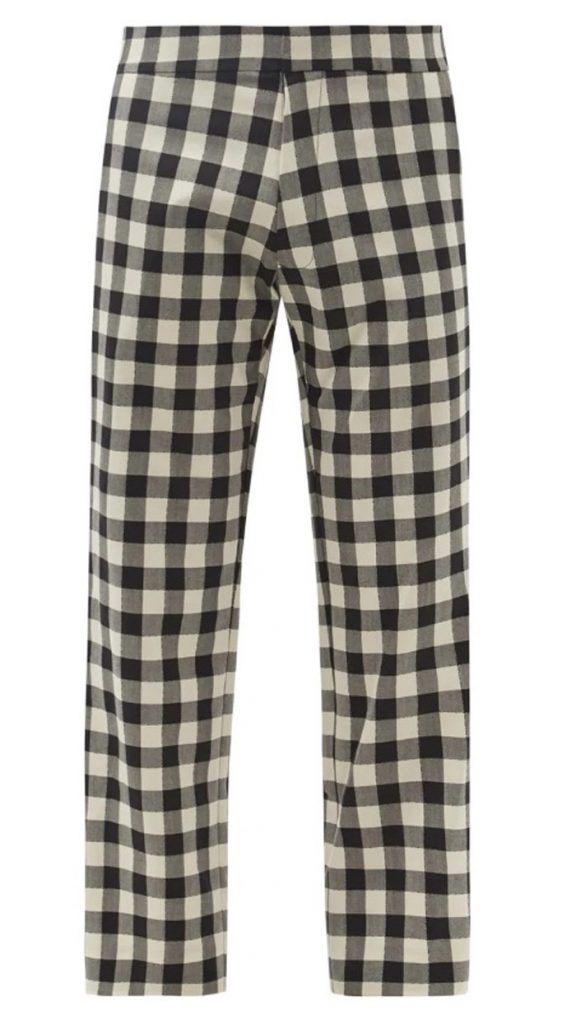 Gingham. It's the checked fabric that says "it's summer, y'all" and we'll be wearing it all season long. Edward Crutchley's pants feature a cropped cut for a contemporary look that flashes the ankles and catches the breeze. Flow from bar to table in these babies and don't think too much about what to pair them with—no matter what else you've got on, these will steal the show.
Pajama Party? We're In.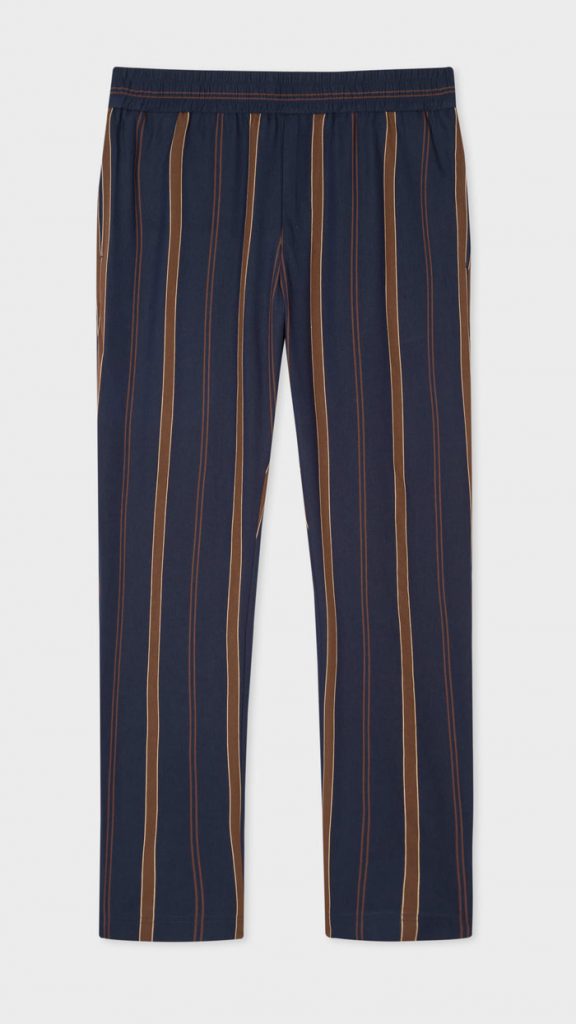 Make every party a pajama party. Paul Smith strikes again with these striped pants in a lightweight viscose blend with an elastic waistband (hello hors d'oeuvres). Pop 'em on with a button down and straw hat for a look that says "I'm in the city, but headed to the beach."
Editor's Note: Top photo by Mariya Georgieva on Unsplash