Try this heart-warmer on for size one chilly evening this week
There's a growing list of 1792 signature cocktails, each created with different flavors and seasons in mind (see them all here) and the Water Oak Welcome is one of our go-tos for fall and winter. Crafted by Clay Kirkland, mixology enthusiast and owner of Wisecraft Mixology, it's got a cinnamon kick that'll warm you right up on a cold winter's night. Pick up a bottle of 1792 Full Proof or Small Batch and give it a few test runs—you'll be a pro just in time for the holidays.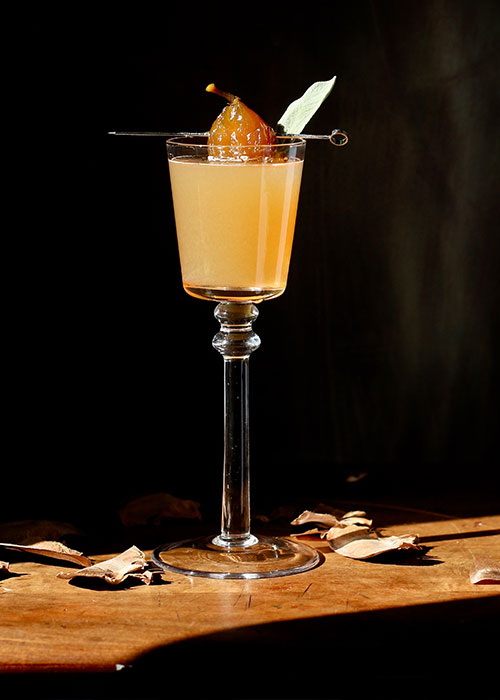 Ingredients:
2 oz. 1792 Bourbon
½ oz. allspice dram
½ oz. lemon juice
½ oz. fig syrup
5 drops of cinnamon bitters
2 bay leaves, one for garnish
Directions:
Combine all ingredients in a shaker filled with ice.
Shake well and then double strain into a glass.
Garnish with a bay leaf and preserved fig.