Celebrate the Old School Cocktail, with a twist
The award-winning bartender Molly Wellmann of Japp's in Cincinnati created a fresh take on the Whiskey Sour in honor of the cocktail's namesake day. Her's is called "Bob's my Uncle Whiskey Sour." To find out why, you'll probably need to pay Japp's a visit.
Give her signature recipe a whirl and show us how it went by tagging @1792bourbon on Instagram.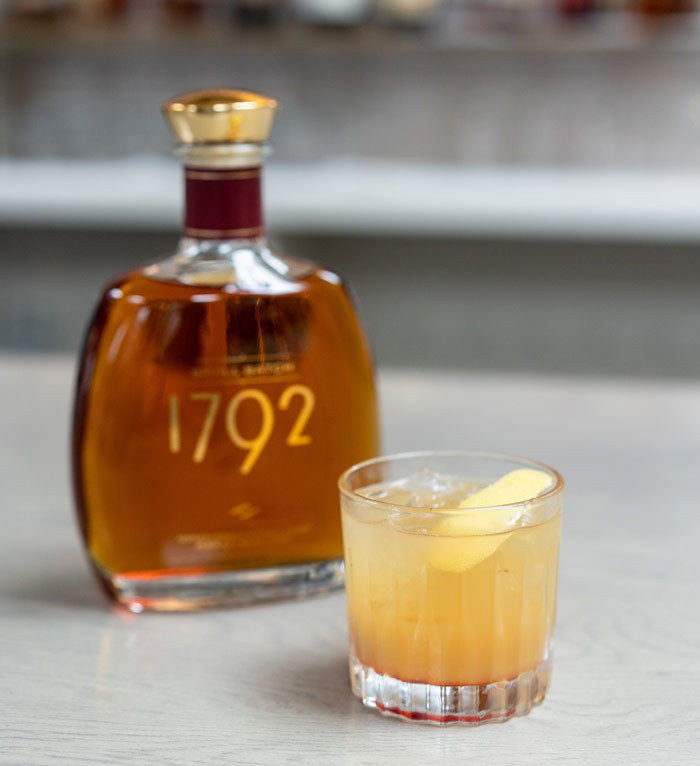 And, since it's National Whiskey Sour Day today, why not compare Molly's to our regular recipe here.
Now, on to the good stuff …
Bob's my Uncle Whiskey Sour
Ingredients:
1.5 Oz 1792 Full Proof
.5 Oz fresh lemon juice
.5 Oz vanilla syrup
2oz. lager beer
Directions:
Add all ingredients to a shaker.
Add ice and shake ( make sure to hold the lid on tight).
Strain over crushed ice. Garnish with a cherry and an orange peel.