Take the stress out of playing bartender and prepare in bulk 
Pre-batched cocktails are a party host's best friend. They relieve you of the stress of making drinks on demand and can be prepared the night before so you can have fun day of. Measurements are key to this game, which is why we're going to break down how to make a pitcher's worth of everyone's favorite classic—the Manhattan.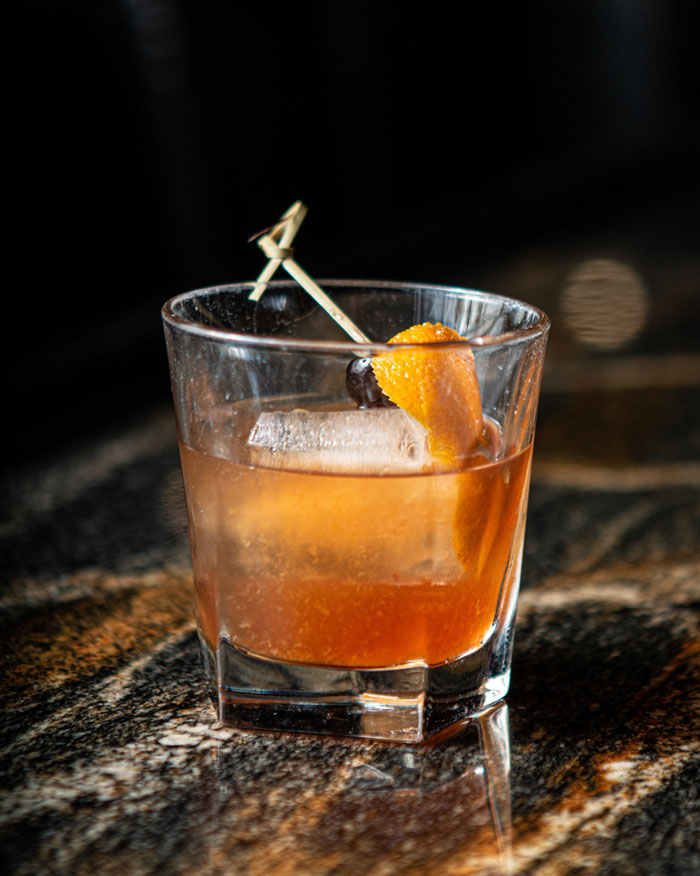 Pre-Batched Manhattan Ingredients (Serves 4): 
1 cup 1792 Bourbon
2/3 cup vermouth
4 dashes Angostura bitters
4 orange twists
4 maraschino cherries
Pre-Batched Manhattan Directions: 
Combine bitters, vermouth, and 1792 Bourbon in an ice-filled pitcher and stir until well-chilled. 
Serve in rocks glasses with ice and garnish each drink with an orange twist and cherry.
Garnish each drink with an orange twist and maraschino cherry.
Editor's Note: Photos by Paige Ledford on Unsplash