From watches to whiskey, these stylish accessories can't be beat
When you produce the World Whisky of the Year (according to Jim Murray's Whisky Bible, the missing "e" being his preference, not ours), you can't help but proudly wear that badge of honor. Excellence is the goal. Excellence recognized is just desserts.
At 1792 Style, we pride ourselves in bringing excellence to you in genres and categories beyond bourbon because we know that excellent men wish for more than superior whiskey. You've raised your bar for drink, but also for the finer things in life.
It is with this in mind that the staff at 1792 Style dug into the various accessory items for the discerning man to find out what others are best in class. These are those accessories that match great bourbon and the excellence for which you strive.
The Best Watch
When a device such as an intricate piece of machinery such as a wristwatch is given high praise by its industry, you know you're talking about an elite accessory. The Royal Oak Selfwinding Perpetual Calendar Ulta-Thin from Audemars Piguet was given the Aiguille d'Or Grand Prix in Geneva last year.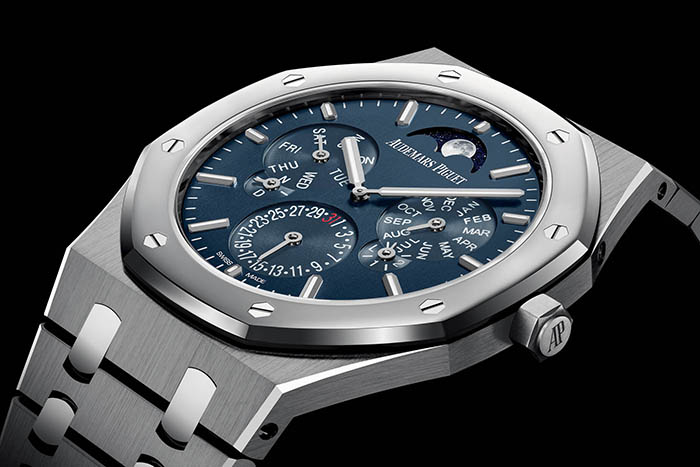 Sleek and elegant, yet innovative and precision-crafted, the Royal Oak is not only expert in function, but a show-stopping conversation piece.
Audemars Piguet has retail locations in select major American cities. You'll need to shop for this in person. It falls under the price category of, "If you have to ask …"
The Best Cigar
Cigars are an area of keen interest at 1792 Style. We joyfully pair our bourbons with several outstanding brands and love telling cigar stories.
The cigar industry likes its cigars so much, it seldom names one best cigar, but divides awards up by country of origin. The 2020 Cigar Journal awards are soon to come. Last year's best of the best were: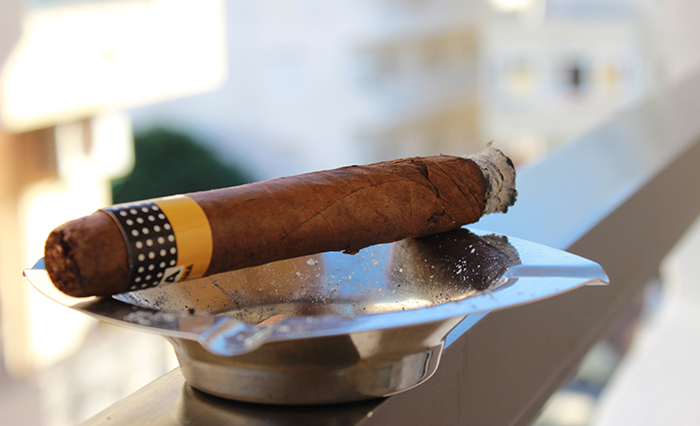 Cuba: Cohiba Siglo IV
Dominican Republic: Davidoff Winston Churchill The Late Hour Churchill
Honduras: Eiora The First 20 Years 54×6
Nicaragua: My Father La Opulencia Toro
USA: Tatuaje 15th Anniversary Habano Rosado Belicoso Fino
The Best Clothing
Custom clothiers like our friends at The Tom James Company don't have sanctioned competitions or annual awards to jockey for. Just as well since their time is occupied dressing their executive and fashionable clients to look like pieces of art.
They do make more custom shirts, trousers, sport coats, suits and tuxedos than any company in the world. Oh, and Tom James Company founder Spencer Hayes was awarded the French Legion of Honour in 2017. He and his wife co-founded the American Friends of Musee d'Orsay in 2016, then donated over $300 million worth of art to the museum.
Mr. Hayes shares art with the world. His company makes its clients works of art as well. That's Best in Class to us.
The Best Shoes
Selecting the right footwear certainly depends on the occasion. But for those in that industry, there are overall recognitions for the best brands, design and beyond. Drapers is poised to announce 2020 winners in August. The reigning Footwear Brand of the Year is Loake.
The U.K.-based shoemaker offers a wide variety of superior style options. Like a certain world's best bourbon brand, it offers quite a useful online magazine for its audience, too. The Shoemaker's Journal has helpful guides like this one illustrating how to polish leather shoes.
The Best Man Bag
GQ proclaimed the men's it bag the best accessory for 2019. Smaller than a briefcase or backpack, and made for a man's carry-all accessories, the It Bag puts to rest the misgendering of a man's small satchel.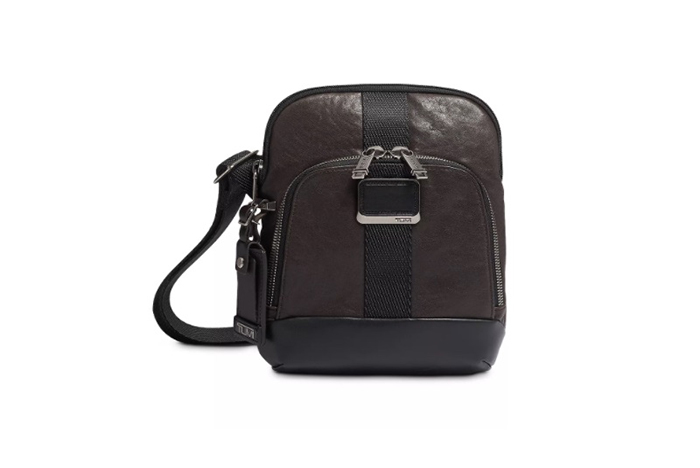 While too new to have an award winning It Bag, the category has several handsome options. We like the Tumi Alpha Bravo Barksdale Crossbody which comes in both leather and canvas with the adjustable crossbody strap for safety and just enough space for your phone, wallet, keys, a tablet, writing journal and assorted needs.
The Best Home Accessory
If you settle in the evening with a nice pour of 1792 Full Proof and a delicious cigar, the only thing left is a leather chair and a fireplace. But not every home has the latter.
Until now.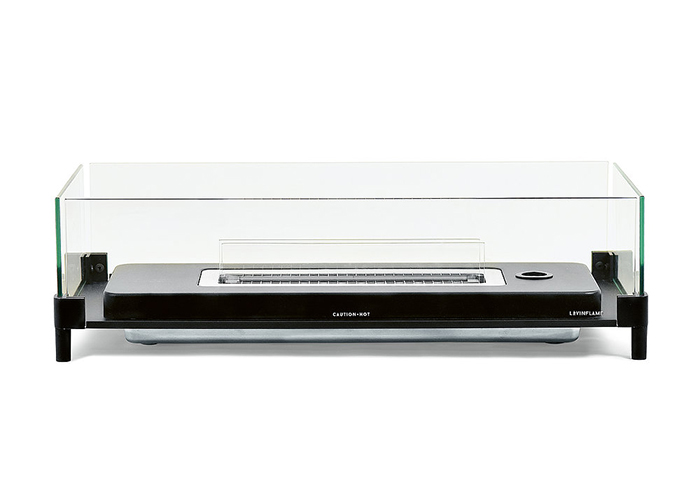 LovinFlame's tabletop fire pit uses a stainless steel wick and releases just water vapor and carbon dioxide with no odor or smoke. It even fits in a modern, minimalist design apartment and can be used indoor or outdoor.
The design was awarded best home accessory design by Red Dot.
The Best in Bath
A shower and a shave to start the day must be up to the standards of your sophistication. Red Dot thought so much of the Braun Series 7 to reward it with its Best Shaver designation. Its adaptive head is made to reach the more difficult-to-get places on our faces.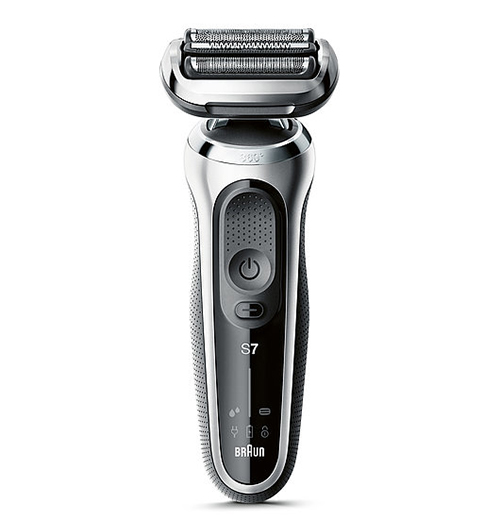 Graff Design's Ametis Ring Shower Head has an ever-growing trophy shelf of interior design awards since its first model debuted in 2012. It's unique O-ring design pushes water down in a variety of streams from waterfall to rain shower. The LED lighting which adjusts with water temperature and body spray faucets turn your bathroom into a spa-like experience.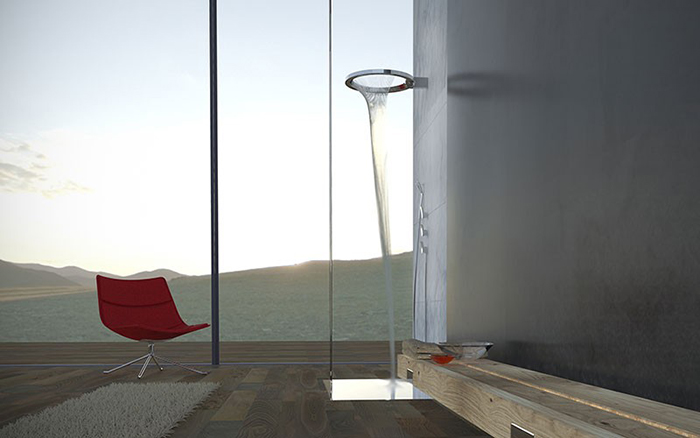 The Best Bourbon
Raising a glass to the best in class products can only appropriately done with the World's Best Bourbon. Thankfully, we have the reigning World Whisky of the Year right here. 1792 Full Proof's rich, distinguished flavor pairs well with the premium items celebrated here. It's unique filtering process sets it apart from others in its category as the craftsmanship and innovation does for the rest of our Best in Class roster.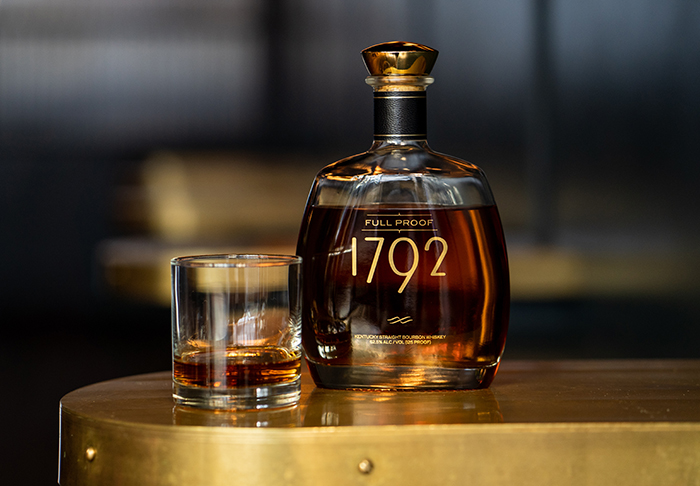 So, raise your glass and join us in a congratulatory salute to the best of the best in what 1792 Style celebrates.
Editor's Notes: Spencer Hayes photo courtesy of The Tom James Company. Cigar photo by silviu bocan on Unsplash. Artemis Ring Shower Head image from Graff Design website.