Dressing for different settings includes adding a capstone scent
When it comes to men's fragrances, there's a fine line between adding a touch of scent that attracts and clearing out a room because it is too strong. Men tend to forget about fragrances because it's the invisible part of your style. While it may be naked to the eye, the power of fragrances can go a long way to taking your game to the next level.
Gone are the days when a single bottle was all you needed. In today's world, a man's top shelf should have a variety of fragrances for certain occasions and types of season. You may be a fragrance rookie looking for your first go-to signature scent or a cologne junkie wanting to solidify your collection. You could be looking for a perfect gift for the significant other or seeing what other scents are out there. There are hundreds of great men's fragrances, but the truly iconic ones are a sniff out of the ordinary and separate men from boys.
Believe it or not, there is rarely a fragrance that fits all molds. If you retain only one piece of information from this article, less is more when it comes to fragrances. You don't want to be that guy, who tries too hard at the high school homecoming and has so much fragrance it smells like a gallon of gas. So, let's take a dive into the six occasions I have divided up for each fragrance opportunity.
The Office
The goal for your everyday office or go-to interview fragrance should be something subtle. It should be an aromatic undertone that will make the airspace around you fresh, without causing your cubicle neighbor headaches. You definitely want to go with a less powerful fragrance, so you smell nice without assaulting the interviewing manager or coworkers' nostrils.
I recommend citrus scents. These are typically a good choice because they're faint, light, and smell like a fresh breath of air walking into the room. However, they typically don't last as long as other scents. The DIOR Eau Sauvage is a classic all-time favorite of mine. As the description states, "Its floral citrus signature is both refined, and powerful, sophisticated and fresh." This scent is perfectly modern, of good taste and refined masculinity, but not overly powerful.
Date Night
While your appearance and personality will do most of the work, the right fragrance can leave a lingering impression on your date that will guarantee a second. You want something that's going to last a few hours but be careful to not put too much on. You don't want your scent to overpower your dates entrée when her meal arrives. If they can smell you from across the room, they might not want to spend too much time right across from you.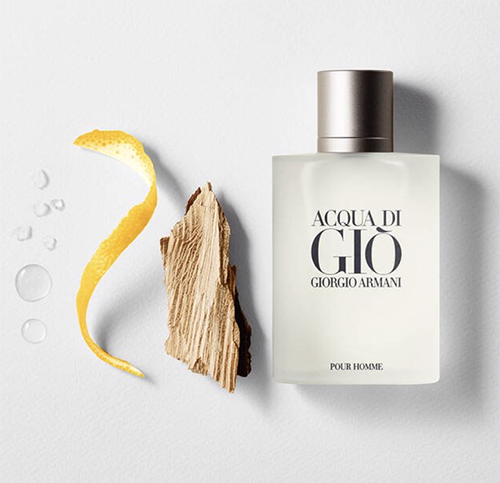 Try the Georgio Armani's ACQUA Di Gio. It's something I always keep in my collection. This scent features "a splash of fresh, Calabrian bergamot, neroli and green tangerine. Light, aquatic nuances mix with rosemary, fruit persimmon and warm Indonesian patchouli to create a men's fragrance that is both fresh and relaxed."
The Weekend
Your weekend fragrance choice can vary on what your plans look like. Whether it's focusing on relaxation or a weekend filled with events and friends. Your scent choice can also depend on day versus night. For example, lighter fragrances are often better suited for daytime. Your wear should focus on the middle and top notes that emerge throughout the day and help you feel invigorated. Fragrances that focus on heavy, masculine, wood scents are ideal for nighttime activities as the base notes tend to lean more moody, sophisticated and long-lasting.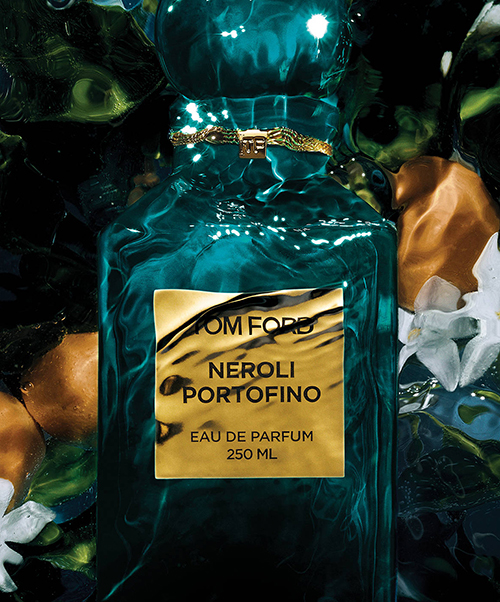 For those warm summer days, I opt for the Tom Ford Private Blend Neroli Portofino. This scent is the perfect blend of zest, crisp, and freshness that pairs best with daytime outings. For evenings or cooler, winter months go for Gucci Guilty: a rich, woody, aromatic, and spicy modern fragrance that is ideal for an evening dinner.
The Wedding
While you're buttoned up in your best attire, footwear and accessories, it's only fitting to invest in a special scent. To go the distance for these types of events, opt for an eau de parfum. Parfums typically hold the highest percentage of oils and aromatics, allowing them to linger until the final song closes the night out. Go for the Tom Ford Noir.
It's a new, seductive signature fragrance. According to the company, "Tom Ford Noir is an oriental sensual fragrance that captures the twin facets of the Tom Ford man; the refined, urbane sophisticate who the world gets to see and the intriguingly sensuous, private man that they don't."
The Night Out
The workday has ended and happy hour has begun. Whether you're socializing with coworkers or with your buddies, you'll want to switch up your fragrance when moving from business to pleasure.
As the sun sets, you want to opt for something heady and distinctive, but still want to retain some veneer of professionalism. This can be achieved by selecting Yves Saint Laurent — a 'La Nuit de L'Homme' parfum. Yves Saint Laurent introduces a new side of masculinity, a woody oriental fragrance. A mysterious evolution of darkness and light is a blend of black pepper, labdanum and vetiver. This is a perfect combination and it is unlikely any friend or colleague will be wearing anything similar.
The Ever-in-Rotation
You need that one utility fragrance on call which can be suited for almost any occasion but not regulated to any particular one. I suggest the contemporary Boss Bottled as it is of elegant, woody accords of the classic fragrance that reflects a complex structure, making it as versatile and rich in contrasts as the man who wears it.
You could also play it a little safer with a modern classic like Givenchy Gentleman, which is woody and aromatic without being overpowering enough to stop someone from wanting to share your bowling lane.
You should now have a clearer understanding of why some fragrances are suited better for particular occasions. Remember: When it comes to fragrances, less is more.
I would love to hear from you on what your favorite fragrances are. Which ones from this article intrigue you? Please share your thoughts in the comments.
Editor's Note: This article comes from fashion and style influencer Danny Bayshore (@dannybayshore on Instagram). Based in Tampa, Fla., Danny blogs regularly about men's fashion and style at DannyBayshore.com.