Holiday traditions often make good stories. It takes time to establish a "tradition," which are often times built upon year after year with the help of families as they grow and friends along for the ride. Given that it's December, we've been thinking a lot about this lately and called up a friend whose family has a holiday routine that's been practiced for generations. 
Those who know him call him J.R. and his family's got deep Texas roots. He's got a big family. Four siblings, in-laws, a dozen first cousins, and a few twice removed. Most all of them live in Dallas and every weekend from Thanksgiving through the new year they venture south to Hill Country to spend weekends at his grandparent's ranch. Located in Hill Country, it's around one hundred acres of Live Oak trees, grazing horses, and a handful of cattle. It's been in his family since his ancestors came west from Pennsylvania and ditched their dreams of finding gold in California to build a homestead beneath the West Texas sun. 
Each year his grandparents host the entire family for five consecutive weekends made up of family dinners, trail rides at sunrise, and campfires at night. It's a time for them to reconnect with each other as well as the land and, as J.R. puts it, "get back to what really matters." We spoke with him about the things they do year in and year out and learned a thing or two about Texas style as a result.
And though they've had to put their holiday tradition on hold this year, there are more than enough good memories to tide them over till it's time to meet again. Black tie cowboys. Pre-batched Old Fashioneds. Turkey from a trash can. Snapshots of a family tradition. A compelling mix of "high and low."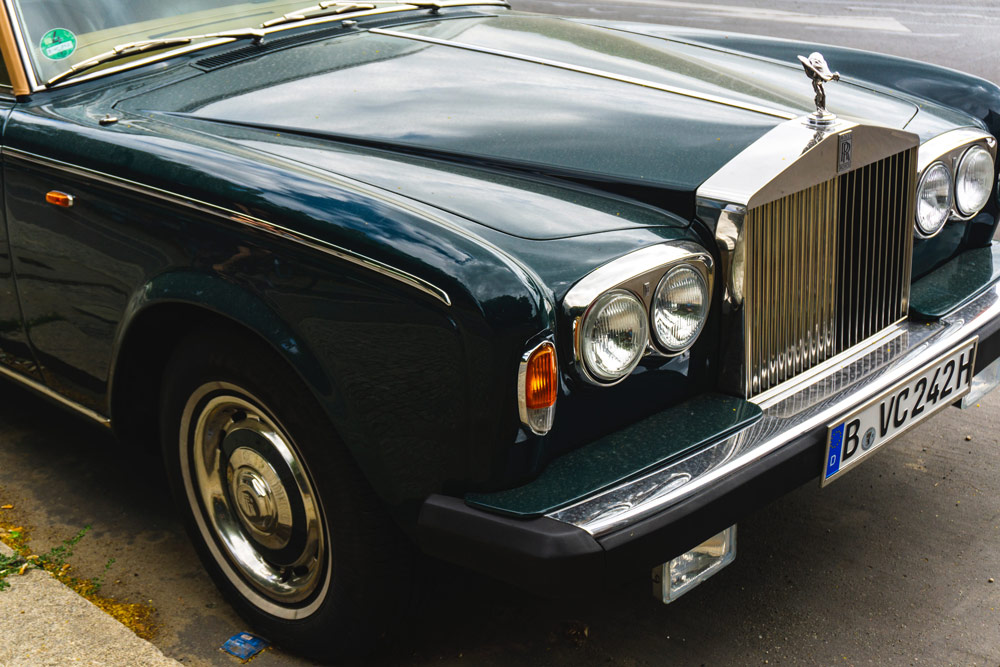 Tuxedos, Stetsons, Boots
My grandparents moved out to the ranch permanently as soon as it became theirs to take care of. Before that, they lived in an apartment in Dallas that looked like something straight out of Mad Men. Mid Century furniture, abstract art, a wraparound terrace with an outdoor bar — the whole bit. Them moving to the ranch was kind of a green acres type situation. Let's put it this way … there may be a line of muddy boots by the door, but everyone still gets dressed for dinner. And though they have a few trucks, my grandpa prefers to drive around in a two-toned Rolls Royce from the early eighties. 
We have big dinners every night and on holidays my grandmother expects all the guys to wear what she calls "cowboy black tie." A tuxedo jacket, bow tie or bolo, and white shirt up top and levis with a pair of boots down low. And of course you've got to have a good hat. It's a look my grandfather has rocked for as long as I can remember and I think my grandmother likes the idea of us dressing like him. I used to think it was kind of corny, but as I've gotten older I've come to appreciate the dress code. It's something we do together and can laugh about. Tell stories about. And I have to say, it makes for some pretty groovy family photos.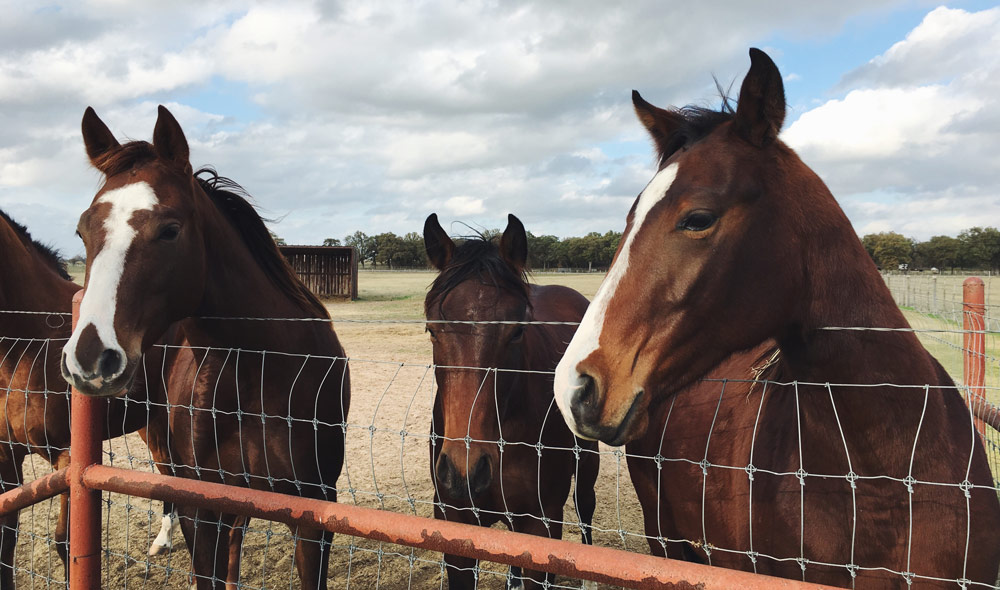 Texan Old Fashioneds 
Pre-batched Old Fashioneds are a holiday tradition on the ranch. Made in liter bottles, they eliminate the need for a bartender and are easy to pass around a late night campfire. Here's the recipe, in J.R.'s own words, below. 
Step 1: Choose your bourbon and choose something good because you're gonna use the whole bottle. 1792 Small Batch works well because it gives you a real hit of rye — there's a sharpness to it that balances out the sweeter ingredients.
Step 2: Boil about a ¼ cup of water and mix in ½ cup sugar. Stir it up to make your simple syrup. Make sure to let it cool.
Step 3: Peel eight to ten mandarin oranges and pour the juice into your liter bottle. Mash up a handful of brandied cherries and put those in too.
Step 4: Pour out your bourbon. The whole bottle.
Step 5: Pour two or three cans of seltzer and stir it all up with the skinny end of a wooden spoon.
Step 6: Add bitters to taste and let it sit for a few hours before serving over a whole lotta ice.
Trash Can Turkey
Grandpa's favorite tradition? Trash can turkey. For Christmas and Thanksgiving J.R.'s grandfather spends the day cooking outside with a fifteen gallon can and a Turkey gifted from the ranchers next door. Though we couldn't get him to reveal his own "secret recipe," we did some Googling and broke down how to pull off something similar below.
Tools:
Aluminum foil 
1 Fifteen inch wooden stake
Ingredients:
1 Whole turkey, neck and giblets removed
1 New fifteen gallon metal garbage can
Instructions:
Step 1: Find a grassy area outside that's a reasonable distance away from any houses or low lying branches. 
Step 2: Lay three to four long sheets of heavy duty aluminum foil out on the grass to make a three foot square. 
Step 3: In the center of the aluminum foil square, use a mallet or hammer to secure the wooden stake into the ground. 
Step 4: Place the turkey on the stake so the legs point toward the ground. 
Step 5: Turn the garbage can upside down, and place it over the turkey. Arrange lit charcoal on the top of the can and around the base. 
Step 6: Cook your bird for the better part of two hours. Make sure no one lifts the can while it's cooking. 
Step 7: Remove the charcoal from off the top of the can, and lift it carefully off the turkey. 
Step 8: Stick a meat thermometer into the thickest part of the thigh to check that the internal temperature is at least 180 degrees F. 
Step 9: Carve and serve. 
Editor's Note: Top photo by K. Mitch Hodge on Unsplash. Rolls Royce photo by Josè Maria Sava on Unsplash. Horses photo by Hunter Folsom on Unsplash. Field photo by K. Mitch Hodge on Unsplash.