Date Night or Not, How to Pull Off a Successful Meal
Show your true colors with date night at home. Romantic or not, a home cooked meal shows you care—and that's a pretty cool thing. Here, some ideas for a successful dinner chez moi.
Upgrade Your Pots and Pans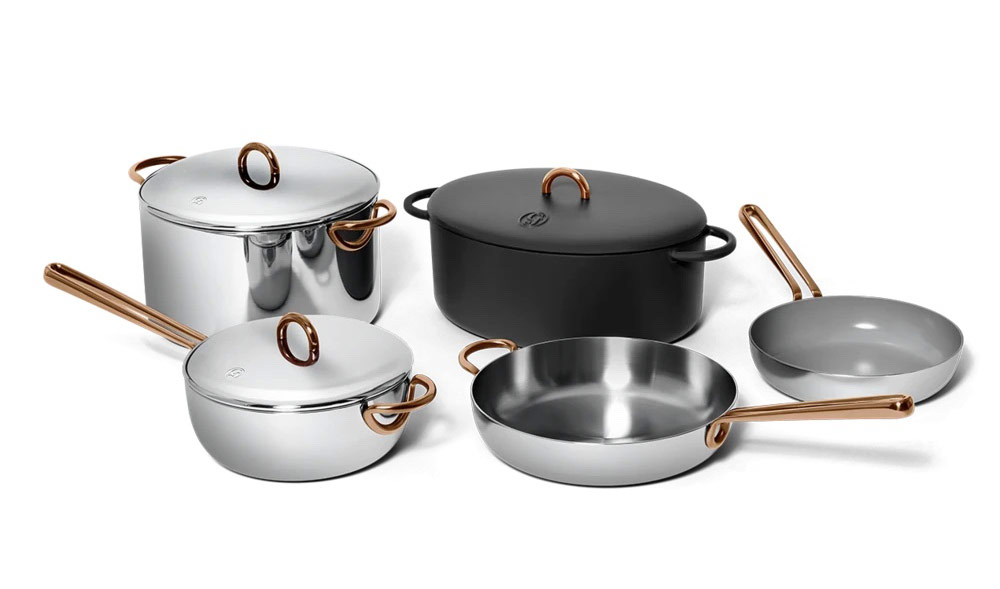 What you cook with matters. Not all of us can control what appliances we work with (shout out to all the renters out there), but—gas or electric aside—all of us can control the pots and pans we use with the stoves and ovens we've been provided. What we're saying is, don't let your dated Hotpoint range with a broken burner set the tone.
Take charge. Make change. If you've been using a frying pan that once upon a time was non stick that's now charred beyond recognition, or a saucepan with a mangled wonky handle, or have yet to discover the magic that is a dutch oven, we strongly suggest a new (and complete) set of basics to up your game.  
Are we resonating? If so, check out Great Jones. It's a cookware company favored by hip chefs everywhere for producing good looking pans with the kind of quality your Nonna would approve of. Start with a new frying pan and see how that changes your life, treat yourself to a dutch oven so stylish you'll leave it on display (perhaps on that broken burner?). But, as with most things, good looks are secondary. What's important is that you provide yourself with the proper tools to make the best meal you've ever made time and time again. 
Choose Your Recipe (and do a Test Run)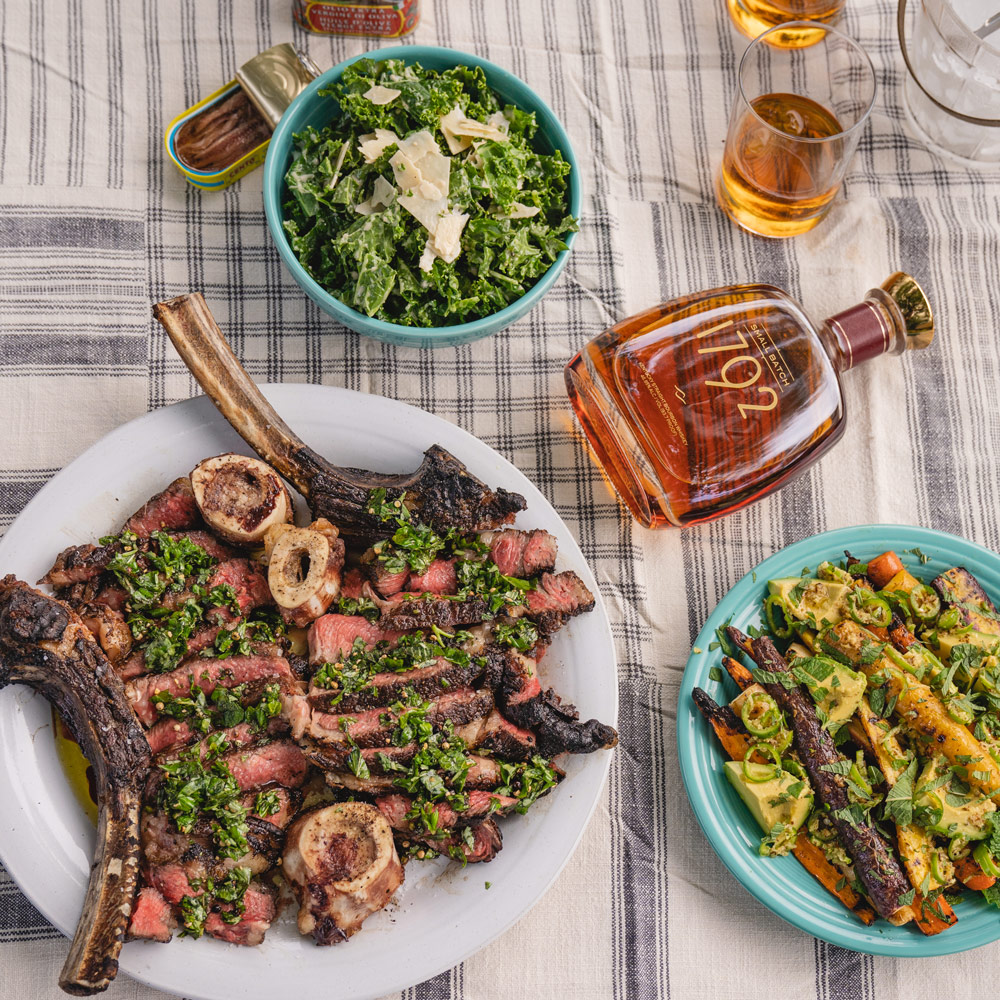 If you have a dish you could make in your sleep, make that. (Unless, of course, that dish contains hot dogs and/or fake cheese.) If you've mastered the art of flavorful chicken, cook a bird. If you're good with steak, fire up the grill or try our recipe here. And if you're trying something completely new, give it a test run before you officially make it for someone else. Don't be afraid to keep it simple, either. Spaghetti with homemade sauce and some crusty bread could easily be the culinary ticket to someone's heart. The latest and greatest vegan souffle? Sounds impressive, but could easily fall flat.
Choose Your Cocktail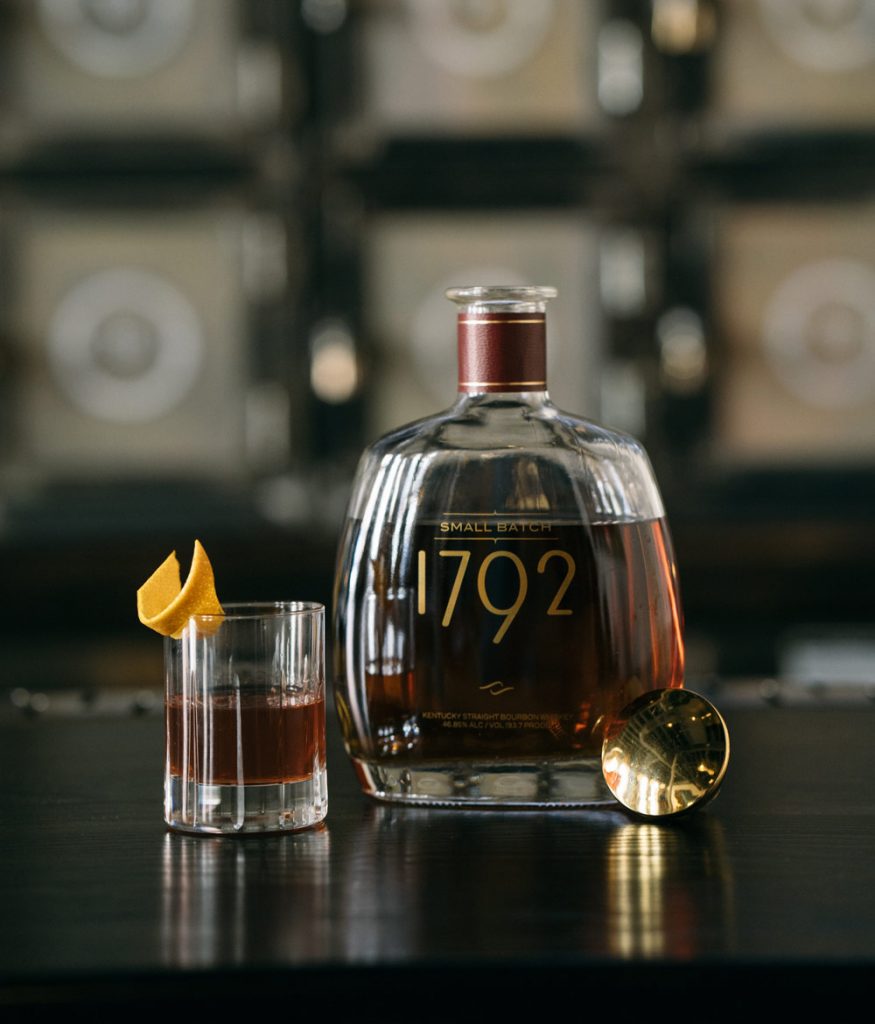 We like the idea of having two cocktail recipes for a special dinner at home. One for before dinner, to rev up the palette, and one for after dinner to wind down the night. A Boulevardier is a solid pre-meal choice as it calls for Campari, a classic Italian aperitif (think of it as a Negroni with Bourbon).
Then center part two of the evening around our signature Study Abroad.  Made with pear brandy, it's a slow sip designed for relaxation. 
Set the Table. Keep it Simple.
Think, then set. Don't worry about getting a white tablecloth (a nice idea that can sometimes read a bit cheesy), but do get yourself some placemats. We like anything cool and color blocked, but are also fans of those with a bold monogram. Get some cloth napkins to match (black goes with everything) and don't forget candles.
Flowers are nice, but candles are necessary. Everything looks and feels better by a burning flame. Lastly, consider picking up a few white plates if you don't already have. Food looks better on a blank canvas and they're easy to mix and match with the stuff you've already got. 
Date night, sorted.
Editor's Note: Top photo by Tanya Pro on Unsplash