Streamline your life and your grooming routine
A bag for toiletries—which we elect to call a "dopp kit"—is a necessity for any man who travels. It's what allows you to take your well established grooming routine with you wherever you go. It's the most crucial thing you can pack really, because It holds the things that keep you shaved, clean, and downright fresh (no matter how many time zones you crossed to get where you are). 
Each man's dopp kit will look a little different than the next. Some might be so streamlined that they're never unpacked, just left on the bathroom counter and jostled through twice daily when a wash of the face and a brush of the teeth is called for. It sounds a bit nutty at first, but we like this approach for at least three reasons: 1) It keeps the medicine cabinet free and clear for storage of things other than toothpaste 2) "Packing" literally means zipping it up and tossing it in your bag 3) You're less likely to buy toiletries you don't need because your kit can only hold so much.
A streamlined life is an easier life indeed. 
Other kits are not so streamlined. They're never really packed and ready to go, but instead filled to the brim with razors, conventional sized tubes of toothpaste, and a twelve step Patrick Bateman-style moisturizing routine. If you are, in fact, this guy, we'd suggest editing down your regimen (and requisite products) to something more manageable for on the go. To anyone with the football sized kit that's hard to zip, we ask you to think about what you can get away with going without for a week. You might not like editing down your finely tuned regimen at first, but your pores will most likely be fine if you skip a mud mask or two.
Here, with streamlined and not so streamlined guys in mind, we created a well edited dopp kit pack list with some room to grow. Toothpaste, moisturizer, a razor, and some quality pomade…elevated basics in the interest of helping you travel stylishly well.
The Bag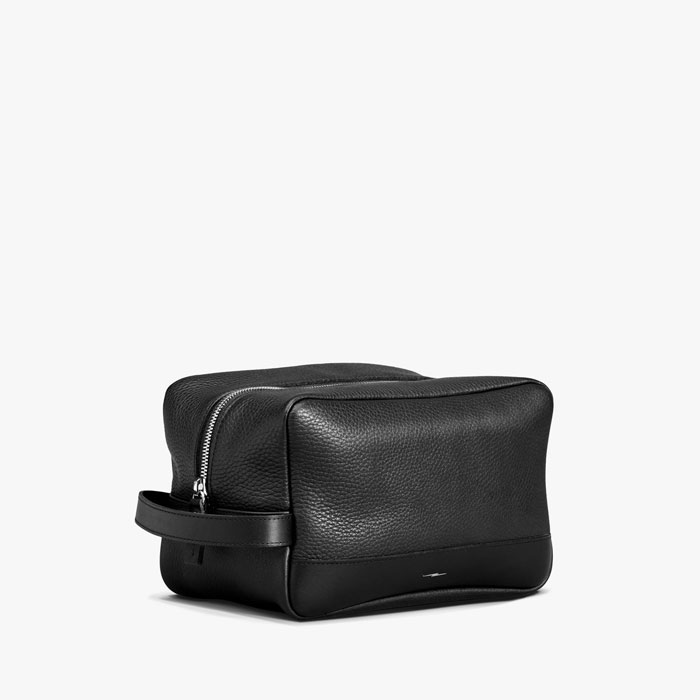 A black leather kit like this will always be in style. Made in Detroit it's got a good zip, wipe-clean nylon lining, and two interior pockets in the interest of organization. Large enough without being too big, it'll hold everything you need for a few weeks away and then some. 
The Toothbrush & Toothpaste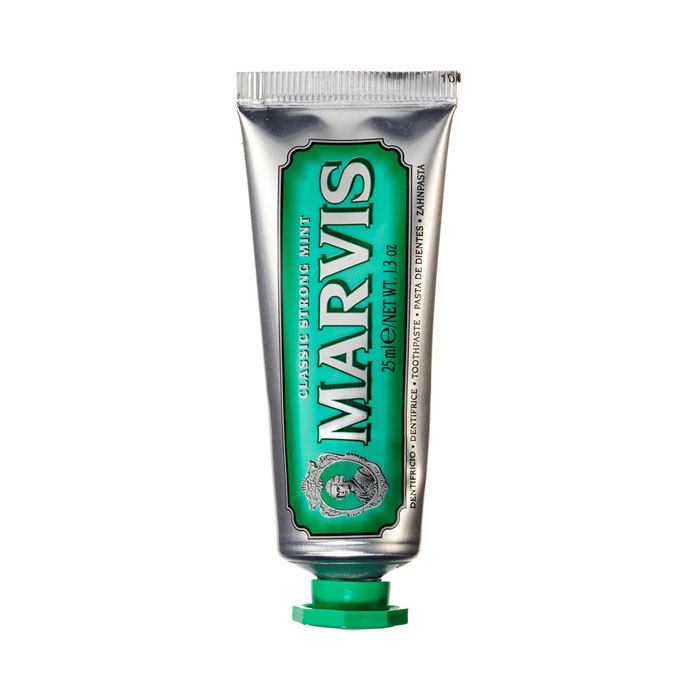 You deserve fancy toothpaste. Imported from Florence, Italy, Marvis has been making quality paste in tubes too-good-looking-to-hide for generations. Go for amarelli licorice, jasmin, or classic peppermint—with Italian flavor, you can't go wrong.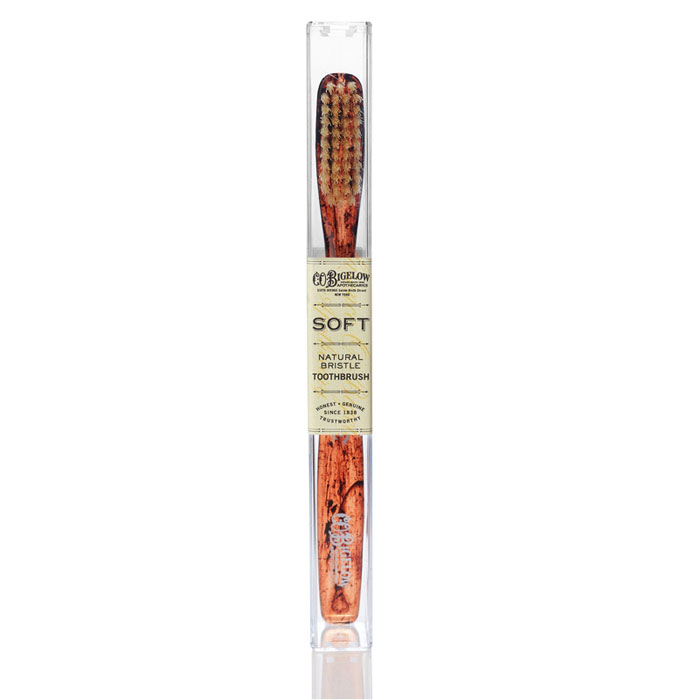 A vintage-inspired toothbrush to go with your fancy paste is a must. It beats stuffing your Sonicare and charger in a Ziploc and certainly looks a lot better in a sink side glass. It even comes with its own carrying case to keep it safe on the go. 
The Face Wash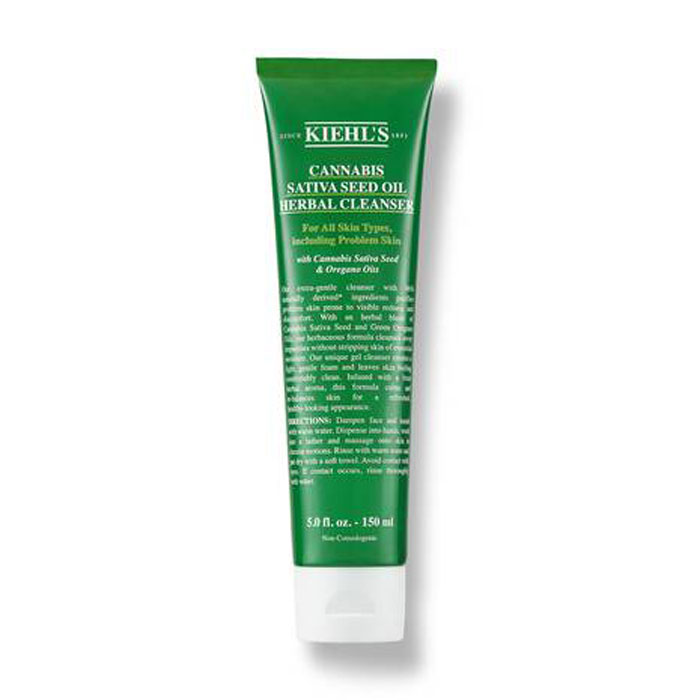 A herbaceous formula with a gel texture, this cleanser from Khiel's will clean your face without stripping it. Gentle enough for most skin types, it'll leave your face feeling fresh and looking healthy. 
The Moisturizer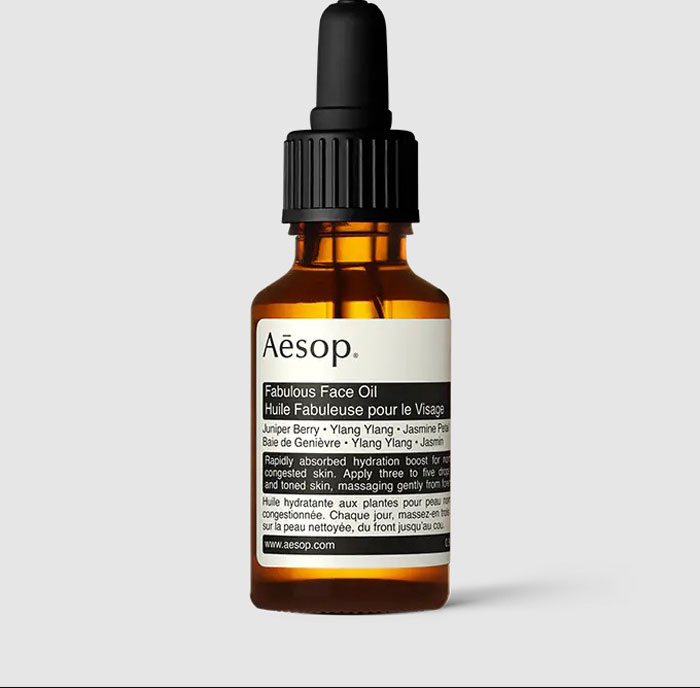 If you haven't already, try oil instead of cream for your moisturizer. This "Fabulous Face Oil" from Aesop is made from all natural ingredients, absorbs quickly, and seems to instantly wake-a-face-up upon application. 
The Sunscreen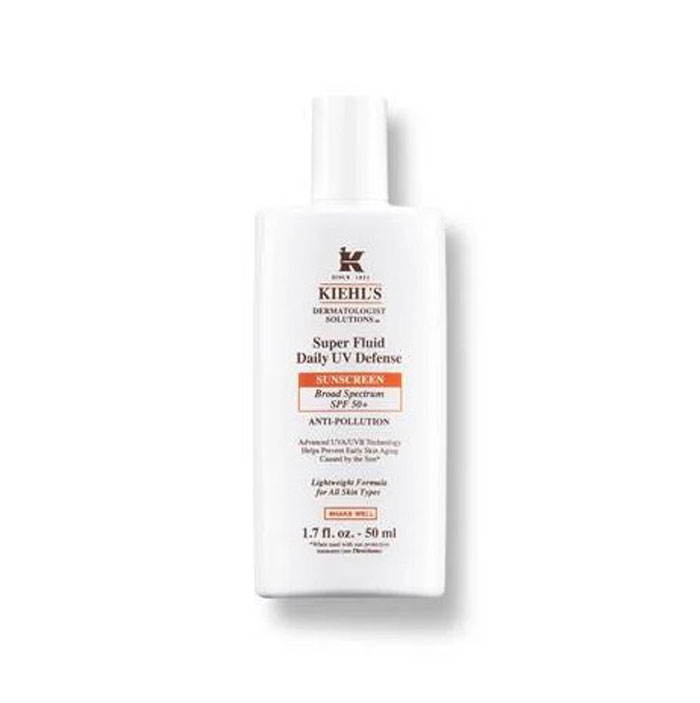 Make your dermatologist happy by committing to sunscreen. The size of this one is ideal for travel and the SPF 50+ formula will keep your face protected no matter how close to the equator you get. 
The Pomade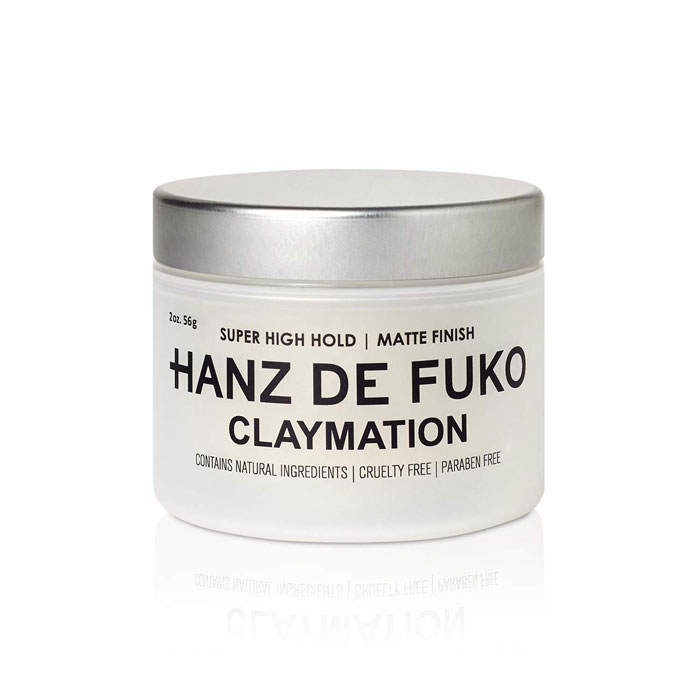 A little of this pomade goes a long way. A pea sized amount on wet hair is just enough to last you all day and leaves hair looking groomed, not greasy. 
Paring Down Essentials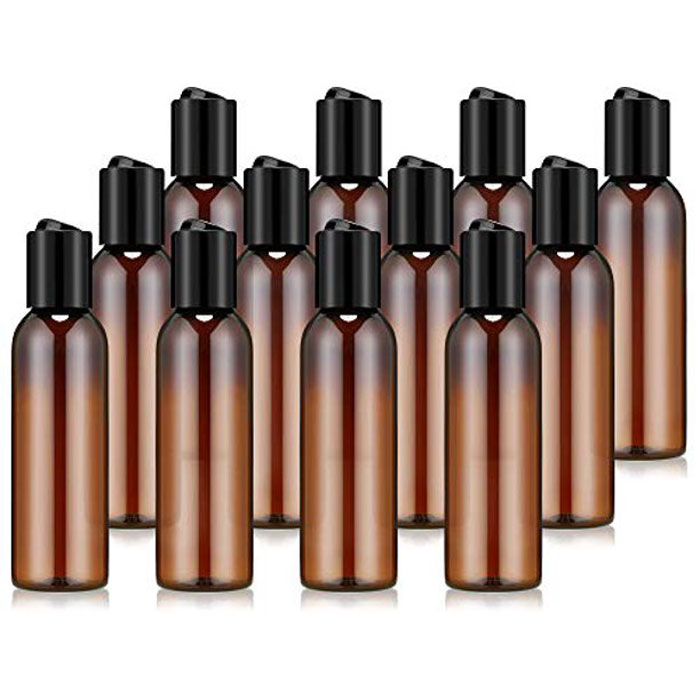 For things like body wash, shampoo, and conditioner, skip the overpriced travel-size aisle and decant what you already have into a set of matching bottles. These ones in brown are more handsome than most and can be used time and time again. 
Editor's Note: Top photo by Supply on Unsplash