It's five o'clock somewhere
Even if you never buy a fancy watch, they're still fun to dream about. The watch itself. The occasion you'll put it on for. "All day I dream about watches," said one young soccer player somewhere, and we can't say we don't empathize. A Rolex? A Patek? Or maybe a Bremont? No choice necessary. We're taking all three, even if only in our heads.
The "Done and Done (Not One and Done)"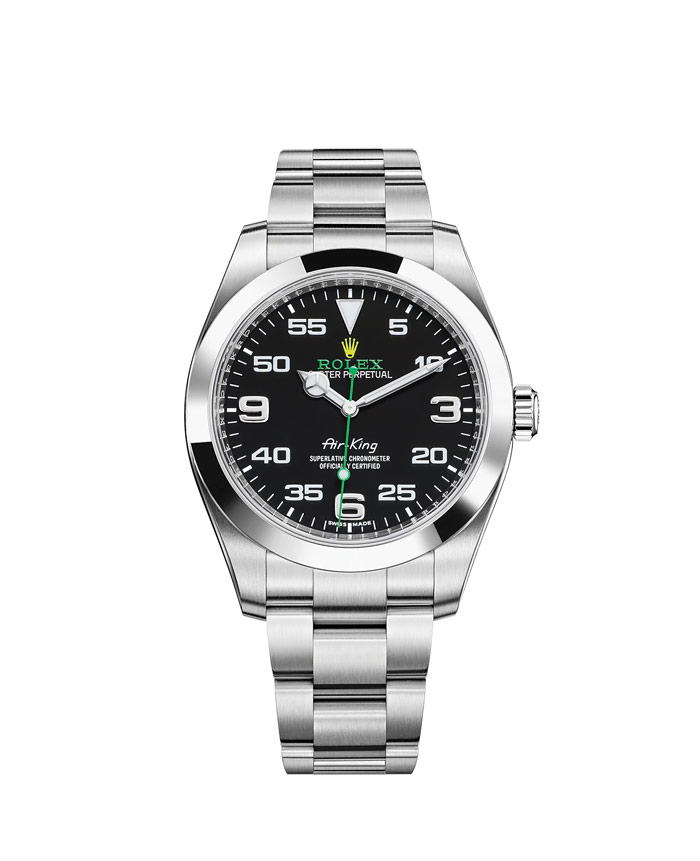 The Watch: Rolex Air King
When to Wear It: Everyday, Any Way
The Air King is a Rolex sans bells and whistles, and that's precisely why we like it. It's water resistant, but not waterproof. (How often do you dive anyway?) There's no date (your phone will remind you). And it's made of stainless steel—the alloy that's come to symbolize the very nation in which we live.
A solid choice no matter what your lifestyle, it's a classic with funky features that knows no bounds. The black face looks sharp next to a rolled up sleeve, yes, and … its goblin green hand looks even sharper poking out from the sleeve of a tux.
What we're saying is wear it with both. Wear it with everything. Skiing the slopes? It'll hold up. Tennis at two? Don't take it off. Water the yard and who cares if it's splashed. Hip, but not trendy—and with a case far from precious—it's a watch of our time you won't soon regret.
Visit www.rolex.com for more information.
The "I'm Wearing Your Inheritance"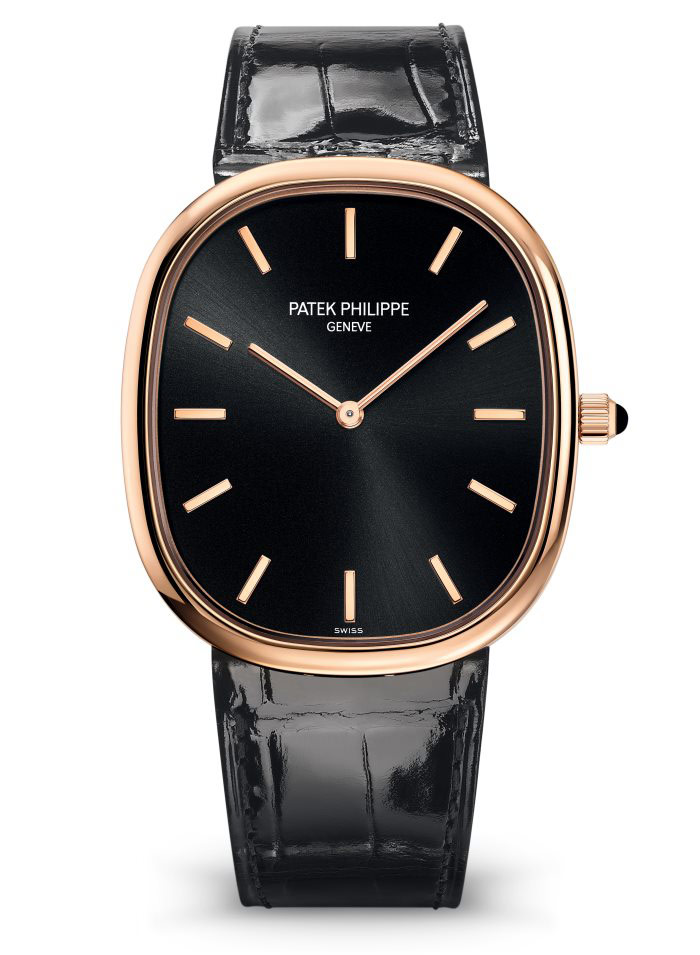 The Watch: Patek Phillipe Golden Ellipse
When to Wear It: Think Board Rooms, Bat Mitzvahs, and Your Brother's Wedding Day
Simply put, this watch is the good stuff. True watch aficionados will tell you that a Patek Phillipe trumps a Cartier or a Rolex (no matter the value or year). Their deceptively simple appearance says it all. Patek Philippes like the Golden Ellipse are watches that aren't trying too hard. They're devilishly demure and that's part of their appeal.
Money shouts, wealth whispers, as they say, and these watches fit the bill for those in the know. They stand for quality more than status, making them a good fit for wrists with a deal on the line or a special occasion that calls for the best. Treat yourself, treasure it, pass it down, repeat.
Visit www.patekphillipe.com for more information.
The "I'm Climbing Everest … As Soon as It Opens"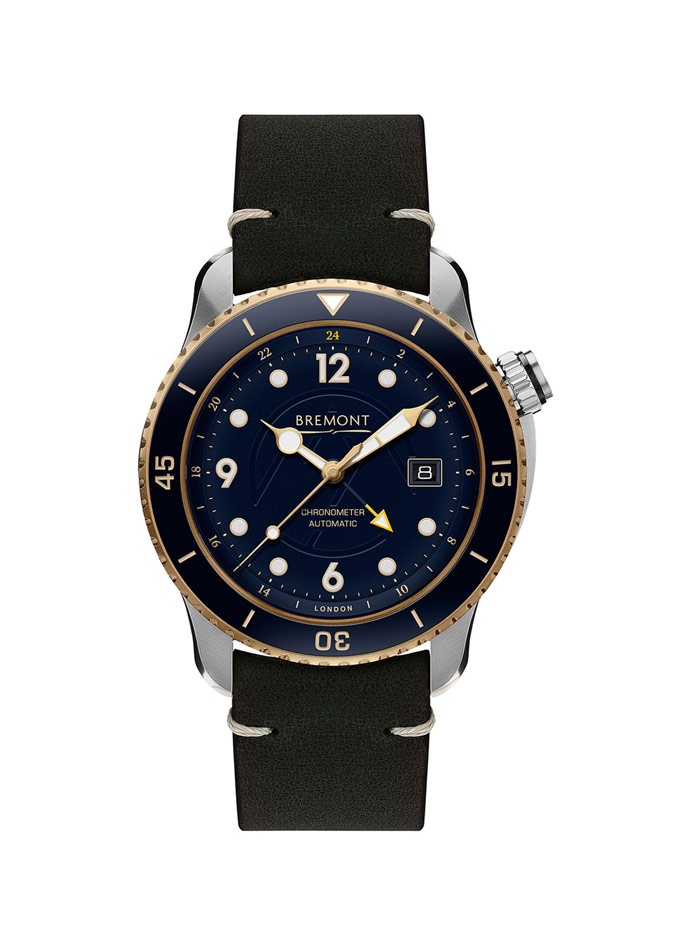 The Watch: Bremont Project Possible
When to Wear It: On the Future Adventure that Keeps You Going
Bremont's Project Possible is the watch tied to the dream that keeps you going. Everest, Kilimanjaro, Machu Picchu … one day you might go and you'll need a timepiece for the ride. Cue the Project Possible, which has summited fourteen of the world's tallest mountains and still continues to tick. It's hands down our choice for the watch that won't quit.
But best of all this beautiful beast means more than just business—you can easily adjust the vibe to fit your style with a quick change of the strap. Onwards and upwards, sally forth, and stake a flag stylishly so.
Visit us.bremont.com for more information.
Editor's Note: Top photo by Alvin Mahmudov on Unsplash