Like your favorite chair, comfort is key
Barstools are a thing and, if you're like us, you like 'em with a back. What we mean is we're not sitting down with our drink of choice to sit up straight and work on our posture. No, we're sitting down in full embrace of quittin' time and doing our best to relax before whatever life decides to throw at us next.
Of course when it comes to elements of comfort—cushion or no cushion, back height, kick bars, upholstered or not—to each their own, which we've taken into consideration with our list of top notch bar stools below. We found versions in leather, wood, velvet, and even one with a hit of Breur-style cane. A few are available in both bar and counter height (so you'll have to measure for which you'll need), but all are equal when it comes to the most important point of all: style.
Moller Model 77 Stool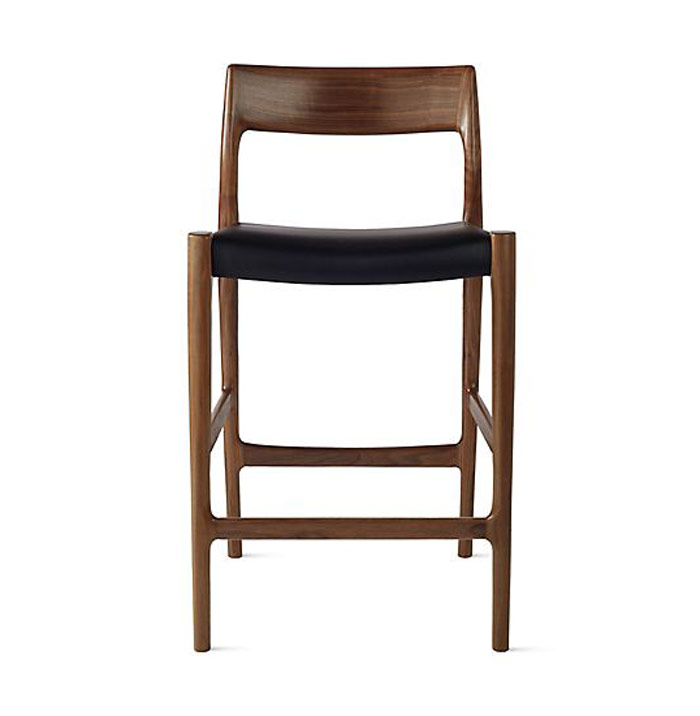 A no-frills design featuring heirloom-quality materials, the Moller Model 77 Stool from Design Within Reach is a no-brainer for anyone with an affinity for crisp lines. A black leather seat means that spills can be easily wiped away and a solid walnut frame means it'll stick for years to come. A real win-win.
$1,595, available at dwr.com
Tom Dixon Bar Stool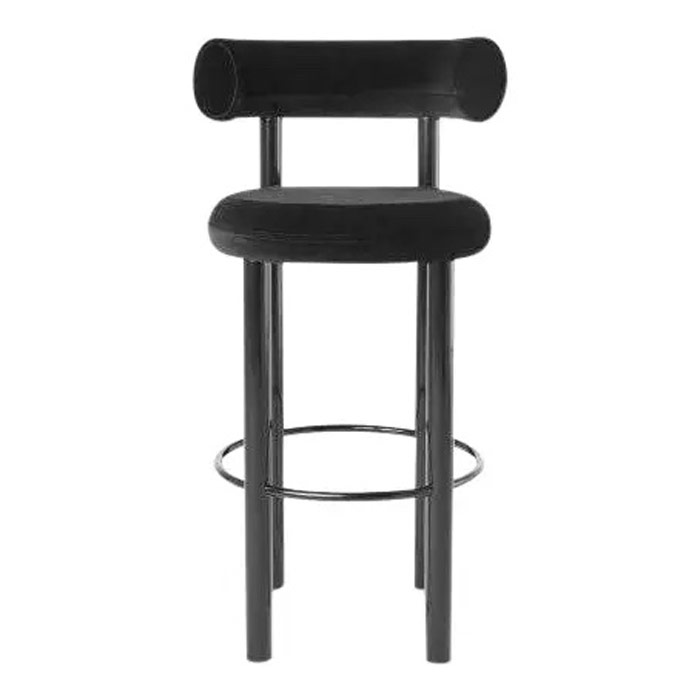 Lounge around in this swanky seat by Tom Dixon. Totally tubular from top to toe, it was created so you can sit however you want. You can swivel your legs without swiveling the stool, lean on one arm or two, and slouch to your heart's content. It's comfort without sacrificing a bit of style.
$1,500, available at 1stdibs.com
Custom Brazilian Barstool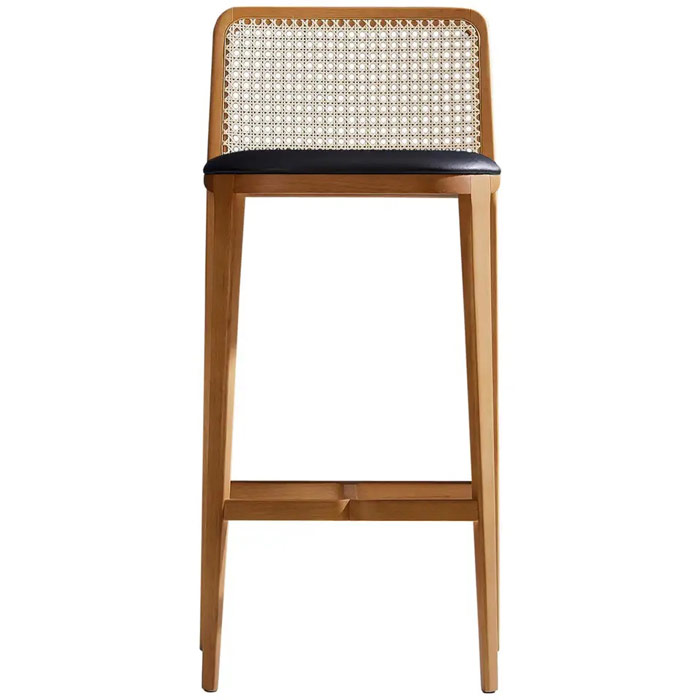 You can't go wrong with classic caning. It's texture, it's airy, it's a nod to the almighty Mr. Breur. It's a stylish element from which every bar can benefit. This version, custom made in Brazil, was inspired by the design of a B-52 plane—lightweight, but strong. Message the dealer and have one made in whatever height you need.
$680, available at 1stdibs.com
CB2s Azalea Barstool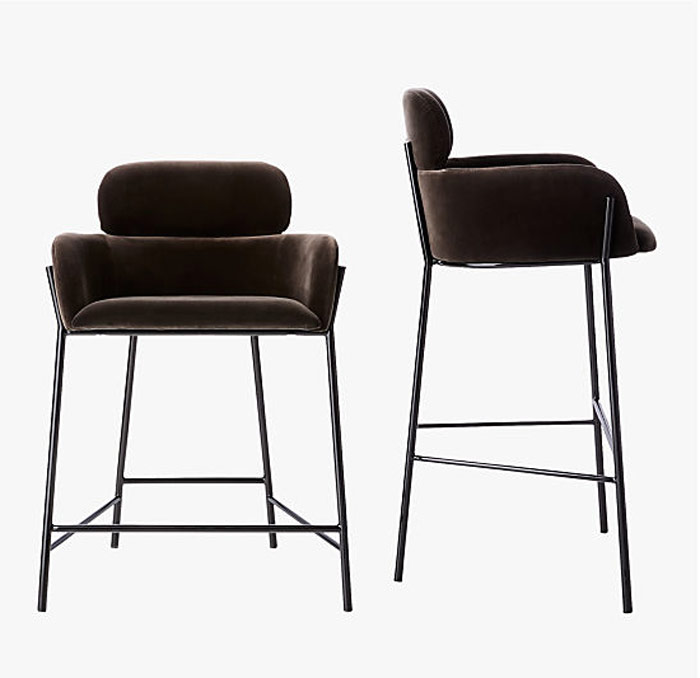 A less expensive option we call the peak of chic is CB2s "Azalea" in Mink. Available in two heights, it's got a look that'll lend any bar a healthy dose of sex appeal. Velvet, in which it's dressed, is a material that reflects low light in all the right ways, making this an ideal pick for bars a little dimmer than the rest.
$359-$389, available at cb2.com
France and Son Barstool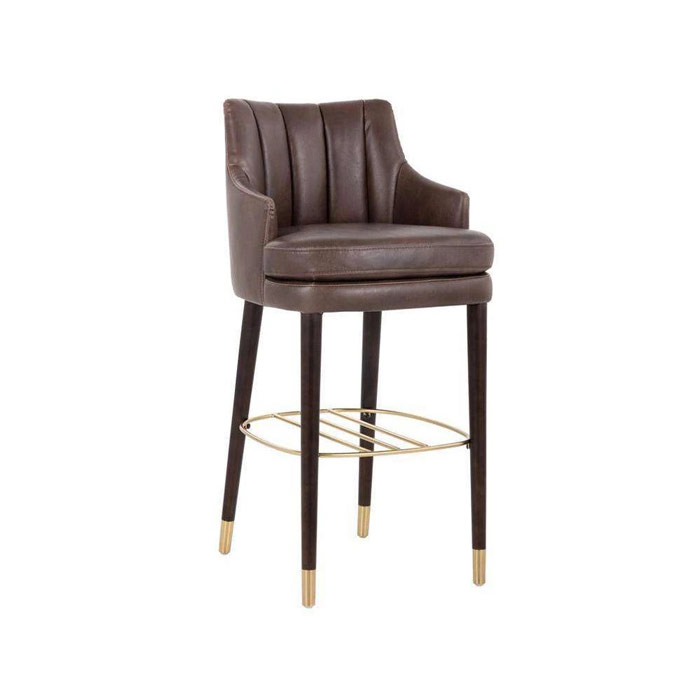 Comfy cuz it's cushy, this is the kind of stool that'll really make you want to stay awhile. It pairs well with a sip of 1792 Full Proof, that long book you've been meaning to read and, if you ditch your old fashioned for a cup of joe, could even be your new favorite perch for working from home.
$658, available at franceandson.com
West Elm Barstool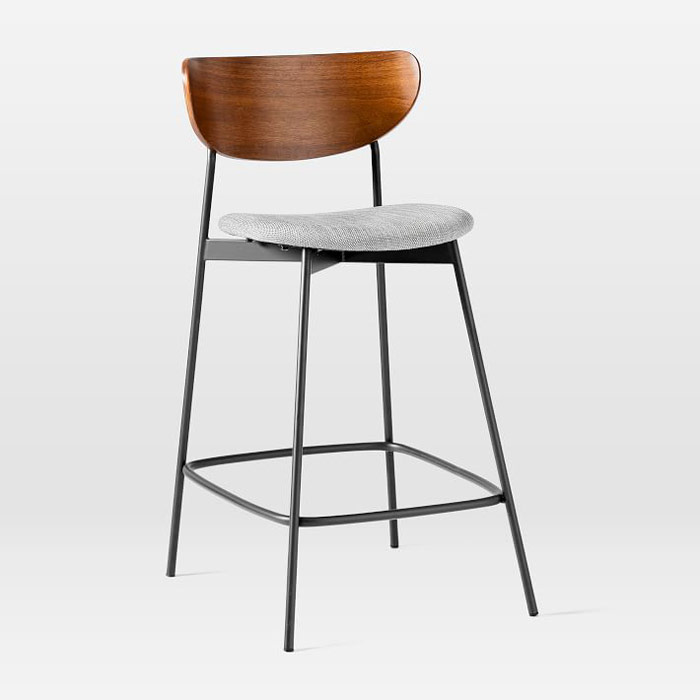 Mix things up with an upholstered seat and wooden back. This modern stool leaves a mid-century mark wherever it sits. No bulk means it'll do well in smaller spaces, but its visual impact won't go unnoticed even in the biggest barndominium. A sensible seat, no matter how you spin it.
$259-$369, available at westelm.com
Editor's Note: Top photo by Jason Leung on Unsplash