What to hang (and how to hang it) without breaking the bank
When it comes to hanging art, most of us fall into one of two groups: those of us with plenty of art that's lining shelves and baseboards unframed and unhung or those of us without any art at all.
Hanging art you already have is a tough job replete with confusion, intimidation, and, more often than not, a healthy dose of procrastination. Where to hang it? What to hang it with? What's a reasonable price for a frame? Such questions go unanswered. It piles up, collects dust, and ends up looking less attractive than when you first bought it online or at that community art fair last July.
Those without any collection at all face another set of challenges entirely. You might find yourself asking what kind of art do I even like? And once that's answered it's where do I go to find it? Beginning a collection is often less fun than people make it out to be. "Buy what you love!" they say, "you can't go wrong!" We're here to tell you that you can go wrong—aka anything with clowns or dogs playing poker—but such mistakes are easy to avoid.
Below, we've selected pieces that'll work in most any home from three different mediums: photography, painting, and sculpture. In terms of how to hang it we suggest the laid back lean or salon style (see below) and when it comes to where, well there's really only one place to begin—your home bar.
Photography
One of the best ways to add instant impact to your bar area is with photography. Keep it crisp, colorful, and clean for something more contemporary and graphic or if old school is more your style, look for vintage-inspired shots in black and white. Sonic Editions offers a range of classic photography (think musicians, athletes, and movie stars on the Amalfi Coast) at prices more reasonable than most. Hang one large piece centered to your bar to create a focal point for the entire room.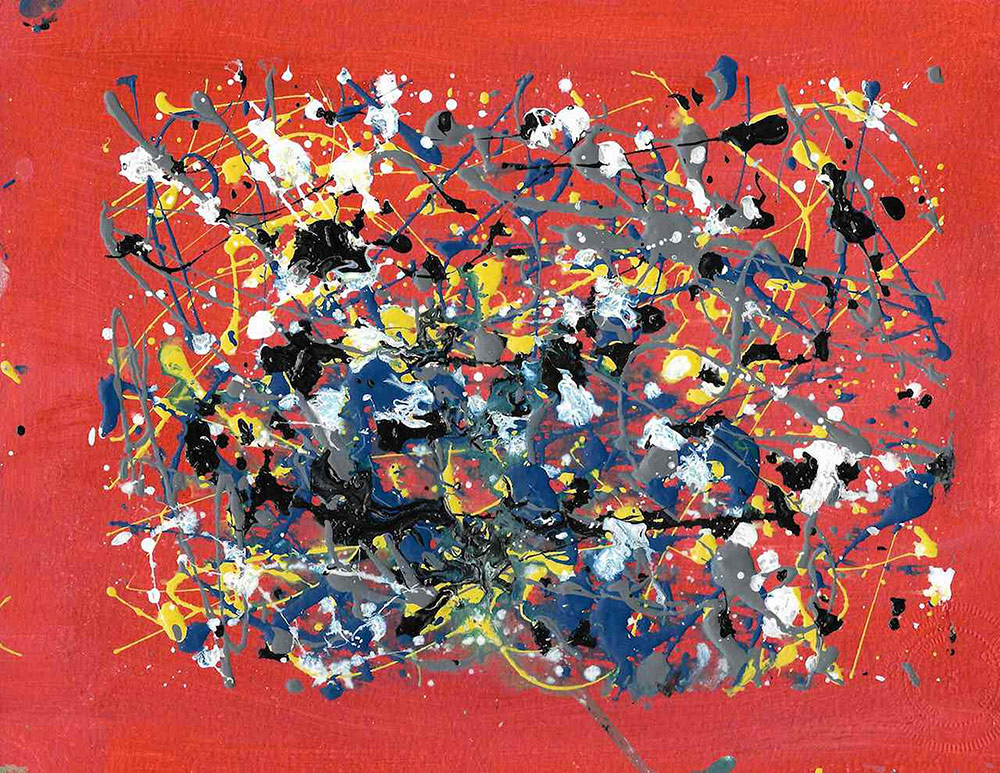 Painting
Paintings are a fine way to add art to a bar (just google the Polo Bar in New York City) and don't have to cost a fortune. Sites like Etsy have brought vintage dealers to the forefront on a global scale and Live Auctioneers makes finding a finer piece at a lower cost easier than ever. Search terms like "mid century," "modern," and "portrait" should bring a few interesting and good looking pieces to the forefront, so start there and click around till something strikes your fancy. Whatever you end up buying, center it above your sink with a picture light over it for visual sophistication.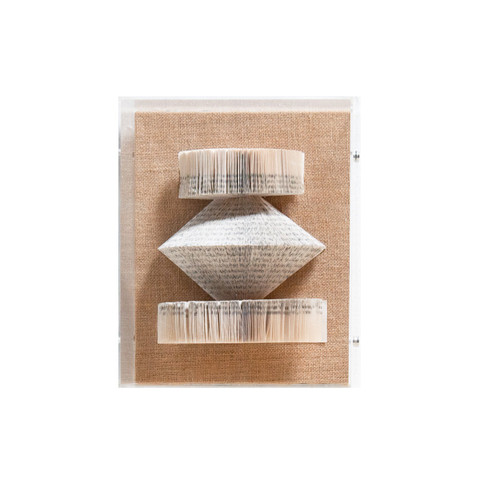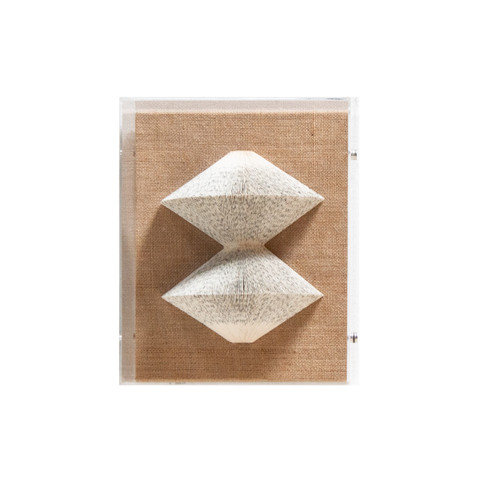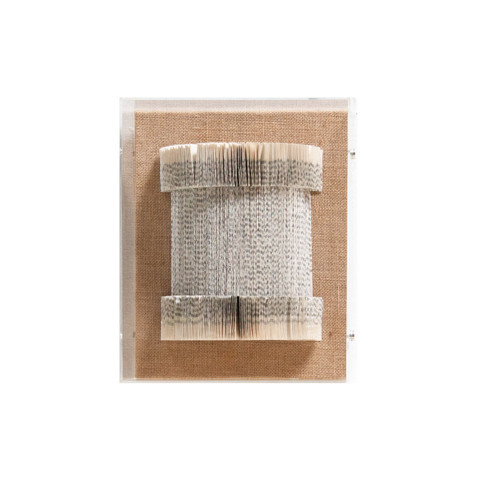 Sculpture
Sculpture may not be the first thing you think of when it comes to artwork worth hanging, but it has the ability to create aesthetic intrigue. Consider these deconstructed books by Hong Kong based artist Jen-Lin. Made of books cut to form contemporary shapes and housed in an acrylic cube, they're the kind of unusual thing people might think you picked up at auction. Hang one solo underneath a spotlight next to your shelf of glassware, or line up three on the shelf itself.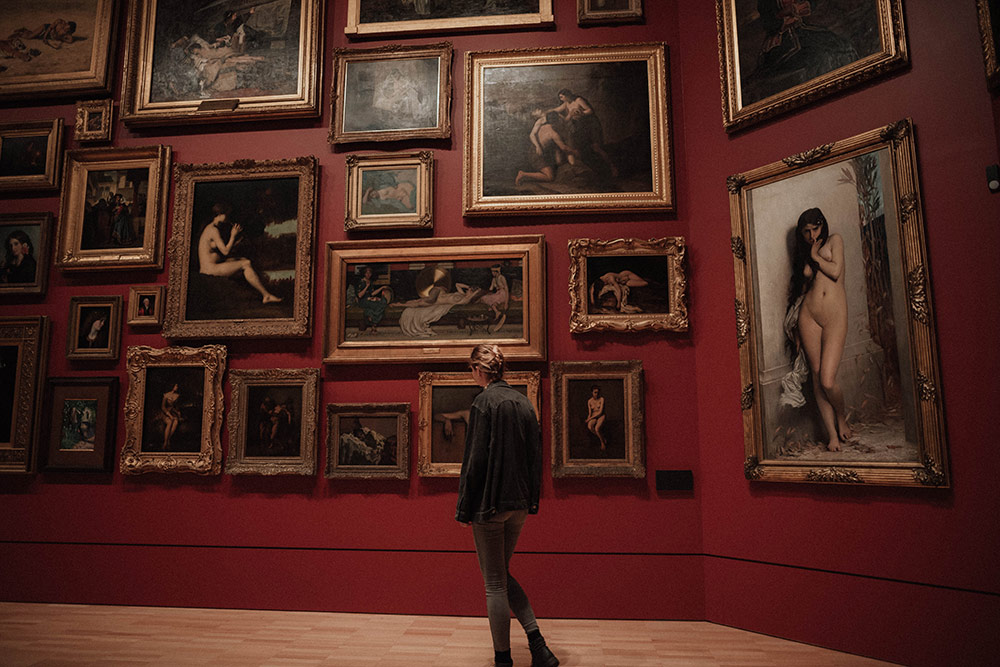 How to Hang It: Salon Style
Forget the "gallery wall" and go salon style instead. Salon style is all about mixing pieces with different themes from a variety of mediums and time periods. It's a great way to fill the blank space above your bar top, add a lived-in layer to the room overall, and make a break from the conventional. The mix-and-match nature of the look also makes it more adaptable, since you can add on pieces as you find them without rearranging the whole wall. Consider this the best way to display a growing collection.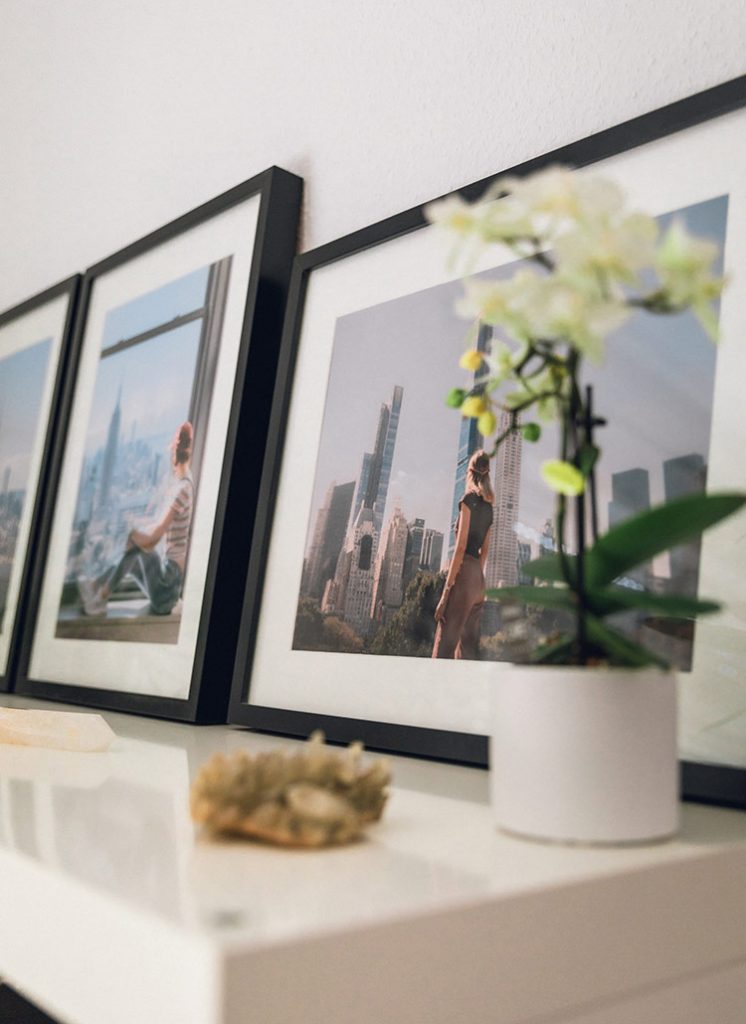 How to Hang It: The Lean
Remember, art doesn't always have to be hung on the wall. A long, shallow shelf—whether it's one piece on its own or a selection of multiples—makes for a more casual way to show off your collection due to the laid-back lean of the artwork against the wall.
Editor's Note: Photos courtesy of Sonic Editions, Live Auctioneers, Scout Design Studio and Kevin Iaminto and Bianca Ackermann on Unsplash