There is a silver lining in every cloud and one our recent social challenges has produced is the classic cocktail party is making a comeback. Just like the days of old, these parties are not meant to be ragers, nor are they an excuse to binge. The idea of a cocktail party is to invite a handful of close friends, neighbors and/or colleagues to your home and share some damn fine craft cocktails whilst conversing and sharing stories – all centered around a designated area.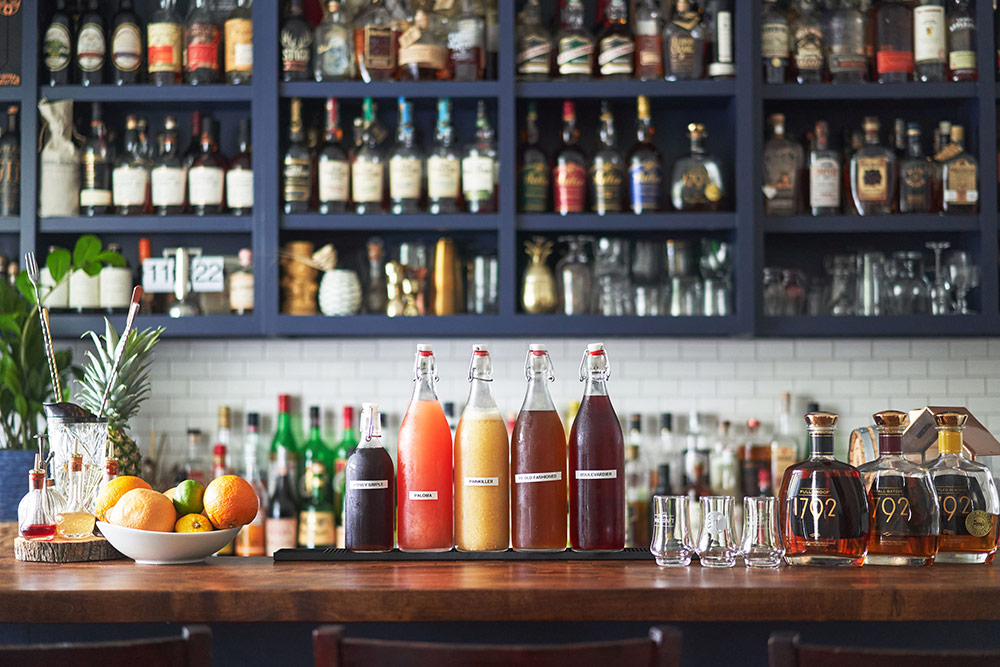 In my case, this centralized area is my home bar.  My name is Miguel Buencamino of Holy City Handcraft, based out of Charleston, South Carolina, and I'm here to show you how to properly style your home bar for a cocktail party.
The Cocktail Party Atmosphere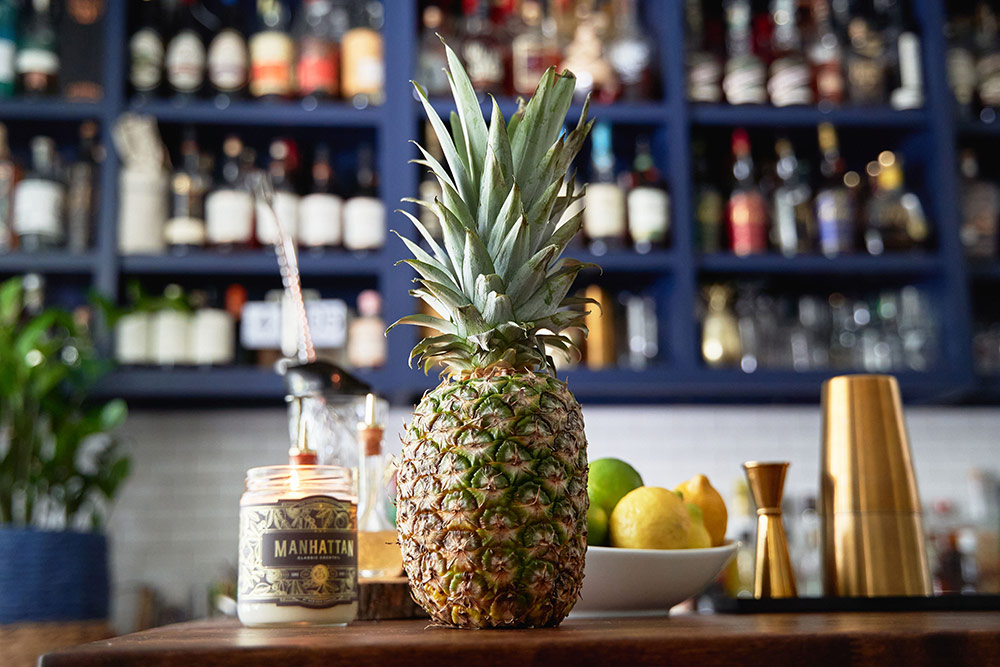 The immediate visual queue in my home bar is the full pineapple. While you may think this is an odd piece to place upon a bar top, allow me to explain. The pineapple has long been a symbol of hospitality here in the historical port city of Charleston. In the past, when sailors would return from their long days and weeks at sea, a fresh pineapple was placed at their door notifying others that they have safely returned and are open to visitors. To this day, the pineapple remains as a symbol that ALL are welcome here.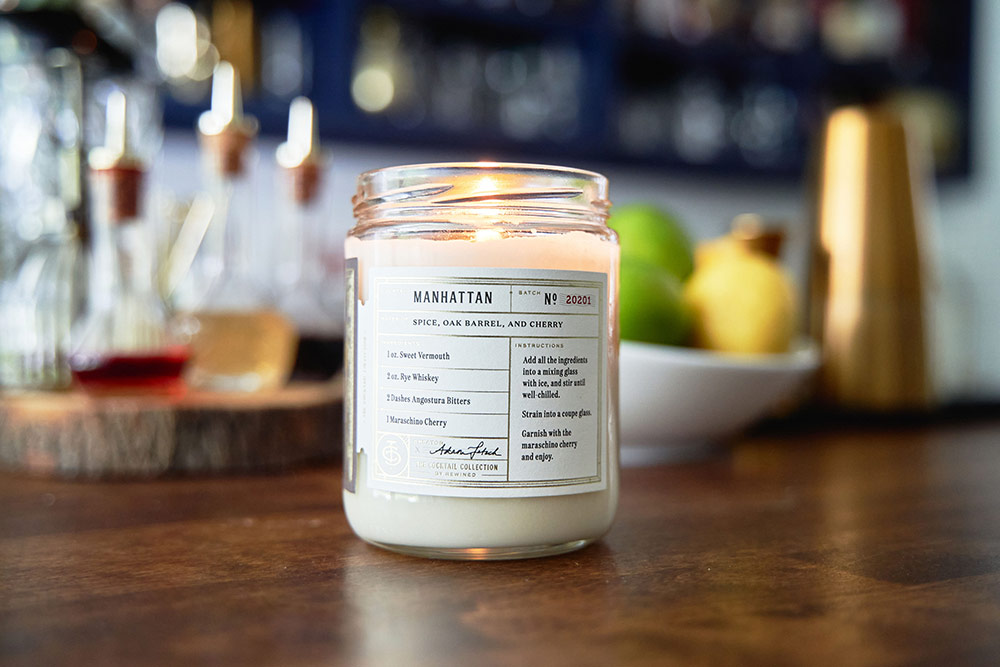 You don't have to stop at visual queues for your guests. Utilizing all the senses makes for a complete experience. Ambient music is always welcomed, but for a cocktail party, I prefer the standards, classic jazz or any other tunes appropriate for the era, played at a volume that's just above ambient. At the end of the day, people are here to converse, there's no need for them to shout over the music.
Smells are just as important. I am a huge fan of the Manhattan cocktail scented candle from Rewined, a local candle shop located in Charleston. The scents are not overpowering, nor are they too masculine as one might think from the description, the candle fills the air with a pleasant, almost sweet aroma and blends in with the theme: spice, oak wood and cherries. You can't beat it.
The Cocktail Party Presentation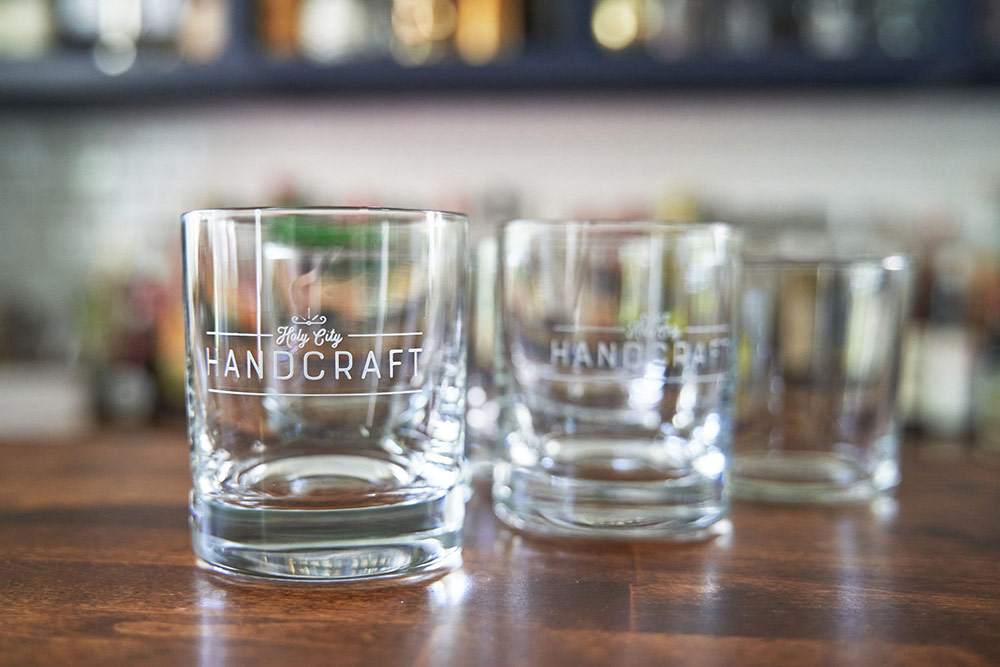 The presentation for cocktails is an opportunity to be more diverse than a rocks glass. You should set out appropriate glassware for the variety of drinks you might serve.. A standard rocks or 'old fashioned' glass is standard, but depending on the cocktails you choose for your guests, you could also set out the appropriate glassware for your drink of choice. This could be a champagne flute for a French 75 or a coupe for a Manhattan. Just be sure the glassware is appropriate for the cocktail.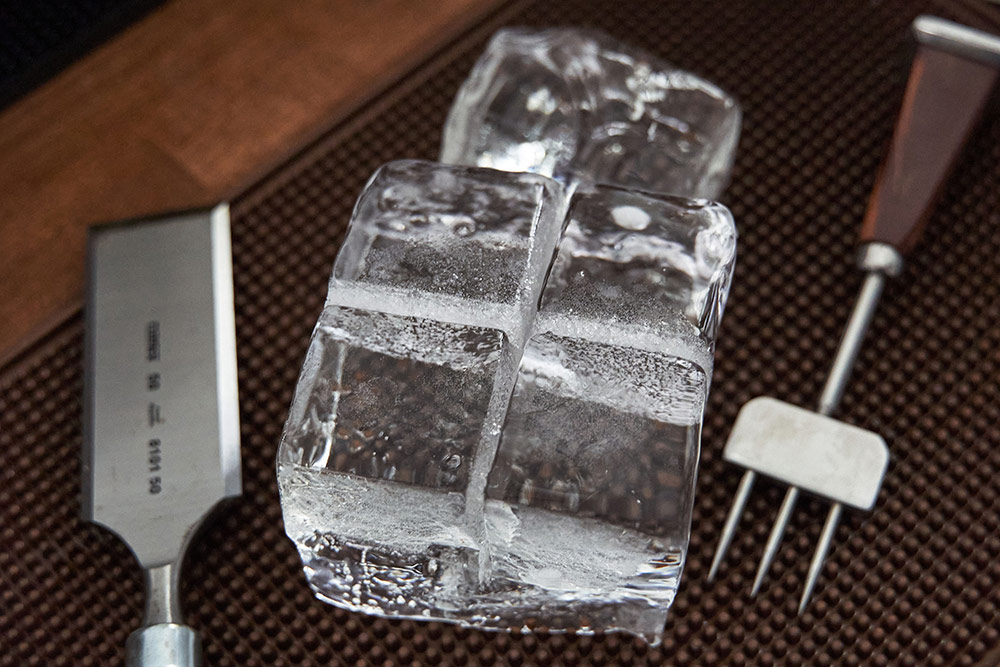 I take my cocktail ice very seriously. My normal approach is to have crystal clear ice cubes ready to cut and utilize for my guests' cocktails. These cubes can be kept in a cooler or freezer under your bar until it is time to use them. I typically will leave them on this bar mat to temper before serving to ensure their clarity in the cocktail. This also reduces the chance of the ice cracking as liquid is poured over them.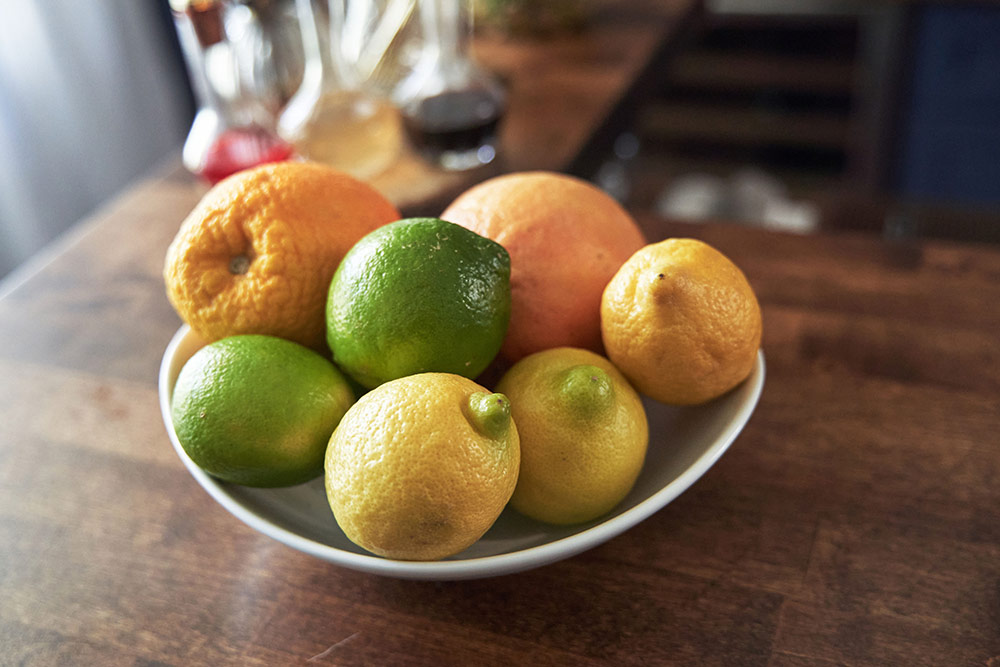 Let's not forget our garnishes, classic cocktails will typically include a citrus garnish of some sort, whether it's a wedge, wheel or twist; it is absolutely essential to have fresh fruit ready for garnishing your cocktails at a whim.
Speaking of those cocktails, I have a special tip to ensure a successful cocktail party, ready for it?
The Cocktail Party Hosting Tip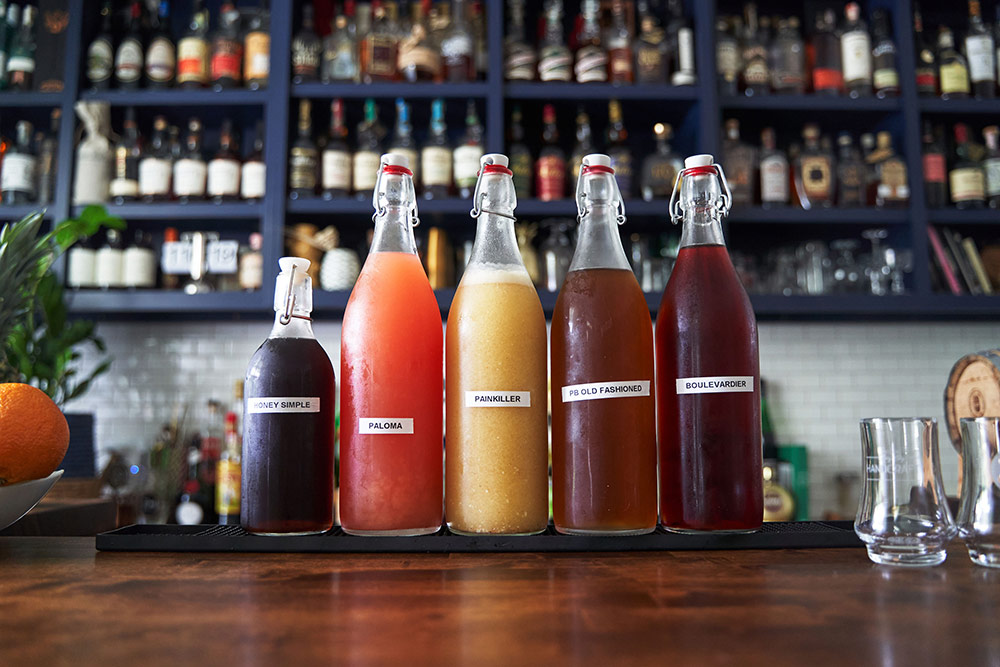 Batch your cocktails! The last thing you want at a cocktail party is for you (the host) to work so hard that you can barely socialize with your guests. I'm sure you also do not want to keep your guests waiting too long for a cocktail either, even a seasoned bartender would have a hard time creating craft cocktails for an entire party.
Both dilemmas can be avoided by creating a classic punch bowl recipe or simply creating cocktails with fresh ingredients and keeping them in cold one liter bottles. Batching is efficient and easy, whether it's a shaken or stirred cocktail. The only step you have is pouring the correct amount of cocktail into a shaking tin or mixing glass, respectively, and serving the cocktail(s) to your guests. Establish a cocktail menu several days before to acquire ingredients and taste test your batches.
The Cocktail Party Exploration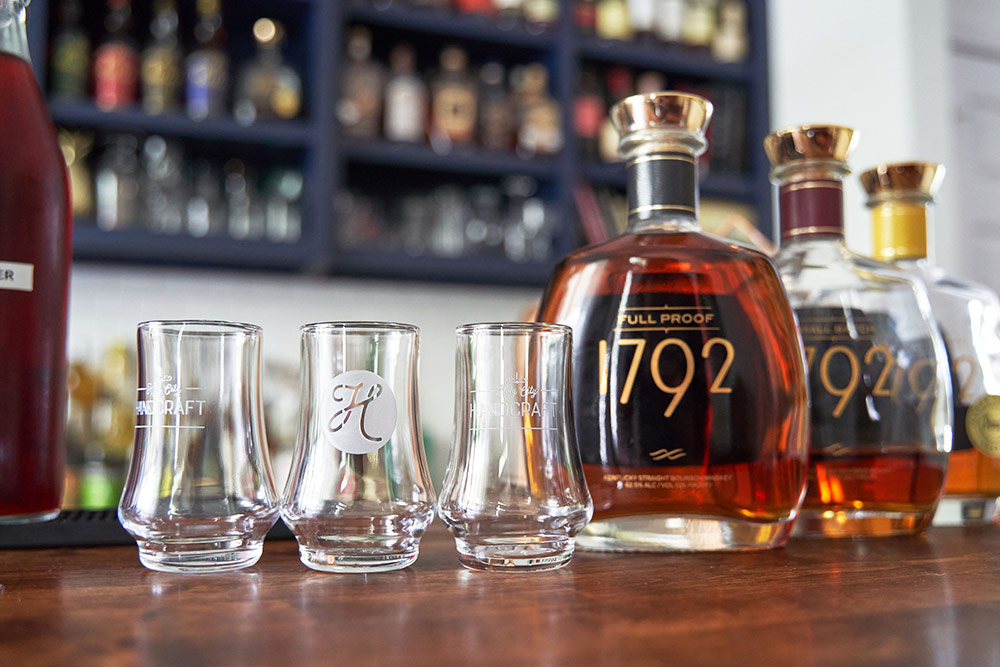 Yes, it is called a 'cocktail' party but that does not necessarily mean your guests should only be offered cocktails. I prefer to give my guests the option of sipping on some fine bourbon as well. I typically set out a few options on the bar top alongside tasting glasses for their use. In terms of bourbon, what you set out is up to you but I do enjoy having guests try bourbons that have similar characteristics and are in the same 'family.' This method of tasting, sometimes called a 'vertical' is a unique experience since it will give your guests the opportunity to identify all the nuances between, say: Single Barrel vs Small Batch of a particular bourbon. Of course guests typically will have access to anything else that happens to catch their eye behind the bar, after all, isn't great whiskey meant to share?
So, raise your glass to an expertly crafted cocktail party. Like our bar top pineapples, Charleston has a geographically relevant toast you are welcome to use at yours: Cheers y'all!
Editor's Note: Miguel Buencamino can be found online as @HolyCityHandcraft on Instagram and Facebook. All of the images in this post were taken by Miguel in his Charleston, S.C., home. He was one of the original contributors to a 1792 Style cocktail booklet that inspired this online magazine.