December means it's high time for a Hot Toddy. Bit o' bourbon and a hit of spice makes everything nice, as they say, and Connor Stehr (see @shake_and_stehr on Instagram) crafted a version of this classic cocktail with cozy winter nights in mind. See below for the full recipe, which we've dubbed the 1792 Toddy.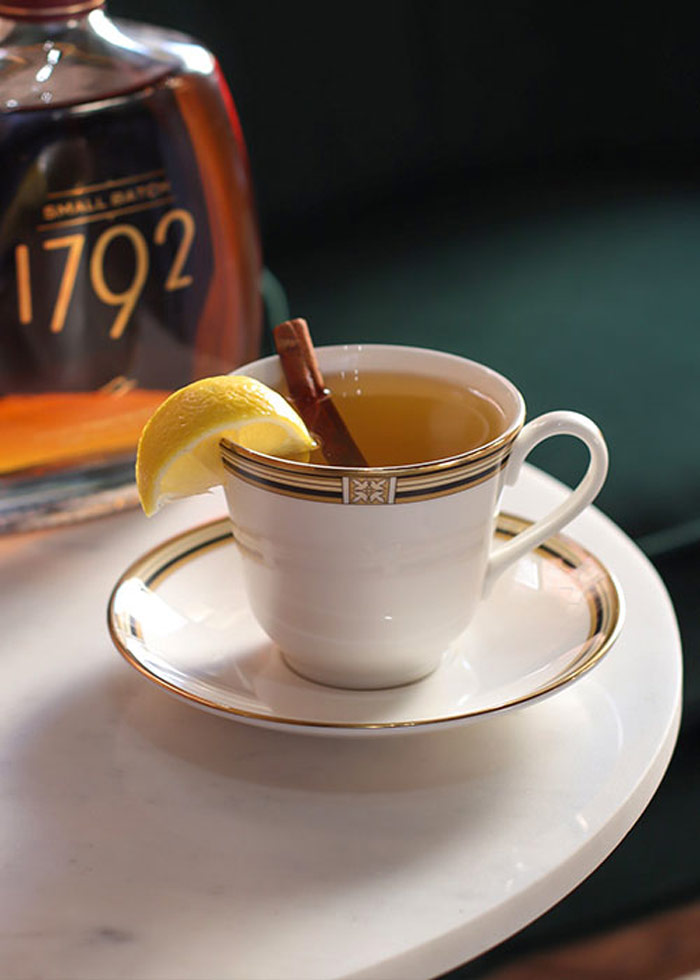 Hot Toddy Ingredients 
Hot Toddy Recipe Instructions
Put all ingredients except for the hot water into a teacup and gently stir. 
Top with hot water. 
Garnish with lemon wedge.