It's all about ambiance
Good lighting is something to think about when setting up (or improving) your home bar. Most apartments and homes come equipped with more than enough overhead lighting—recessed, pendants, maybe a chandelier—but light from above is not what creates the kind of ambiance akin to that of a bar you want to spend time in. Simply put, you need lighting at eye level, or just below eye level, in order to make a room look as relaxed as you want to feel.
Picture lights, not your average table lamp, and inventive back lights are where it's at. Such lighting is what you'll find employed at the watering holes written up by critics as being the places to be, in part because the cocktails are good, and in part because they've got the ambiance by way of good lighting that makes you look good on a date. Consider recreating such a vibe in your own space with what we've corralled below.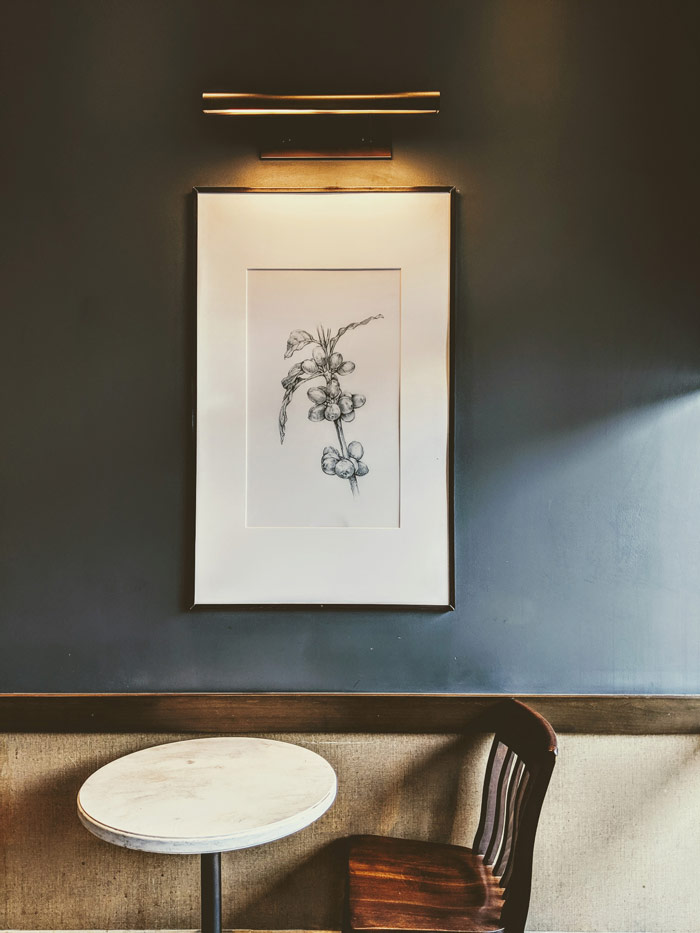 Picture Lights for a "Classic" Glow
Picture lights. You've seen them affixed to the gilded frames surrounding paintings of thoroughbreds, jockeys, and portraits of people who built railroads before founding newspapers. Funny thing is, if you take away the fancy painting, you still have a beautiful source of light. Get one in brass or rubbed bronze and screw in a fifteen watt bulb (or two) for a glow that'll make you want to kick back, pour a drink, and light a cigar.
Table Lamps: The Smaller, The Better
You'll find that, with some trial and error, not all table lamps are created equal. Some are best suited to bedside tables, some are meant to flank a console in a hall, and some look best sitting on a bar top. The ones we find best for bar tops are shorter in height and have opaque shades that cast a pool of light where they sit and a defined shadow on the wall. It's "sexy" lighting in the best way possible. The original "mood light" before LED strips took over, if you will, and they represent one old school decorating trick we can definitely get behind.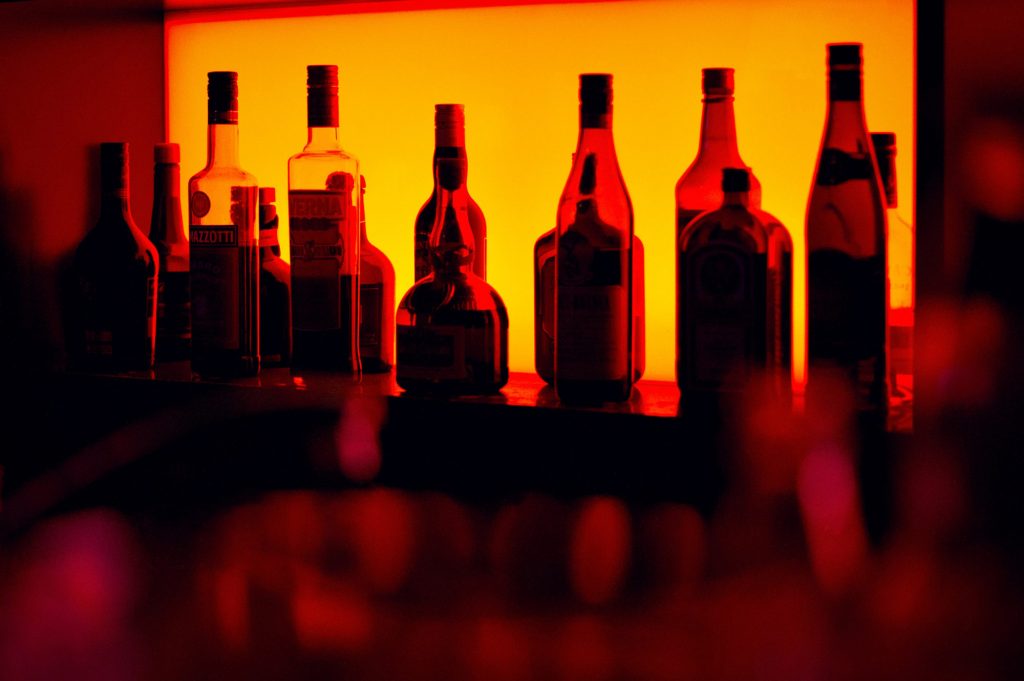 Back Lights … They Make It Special
If you can swing it, give back lights a try. Use them to line shelves or behind sheets of frosted glass to highlight your favorite top shelf bottles. You can use plug-in strips if you're into DIY or show a picture like the one above to an electrician who can then copy. It's the most energy efficient way to create a space with high style and a golden hour glow at the flick of a switch.
Editor's Note: Top photo is inspiration from OBC Kitchen in Lexington, Ky., taken by the 1792 Style staff.