From storage to stories, these qualities give your bar class
If there is a hidden benefit to spending more time in our homes, we turn our attentions more frequently to our oft-ignored home bar. We've talked before about the art of the home bar and even shared tips from Holy City Handcraft about hosting your own cocktail party.
But crafting your home bar is as important as the cocktails you make there. And certain features bring an element of class and style to make you feel at home, and any potential guests — now or in the future — feel welcome.
The staff at 1792 Style discussed what elements make a perfect home bar. These are our favorite five.
The Display
Connoisseurs of fine spirits don't just buy them for personal satisfaction. They do so to show and share. Having well stocked, or well decorated bar shelves, cabinets or areas to display one's collection is a must. 
For the bourbon aficionado, bare shelves can simply be accentuated with just three bottles strategically placed. Glass cabinetry brings an element of presentation that can liken your collection to that placed in a museum. Alas, sometimes it's plenty to just have the bottles arranged on the countertop where guests can refill and read labels.
The Storage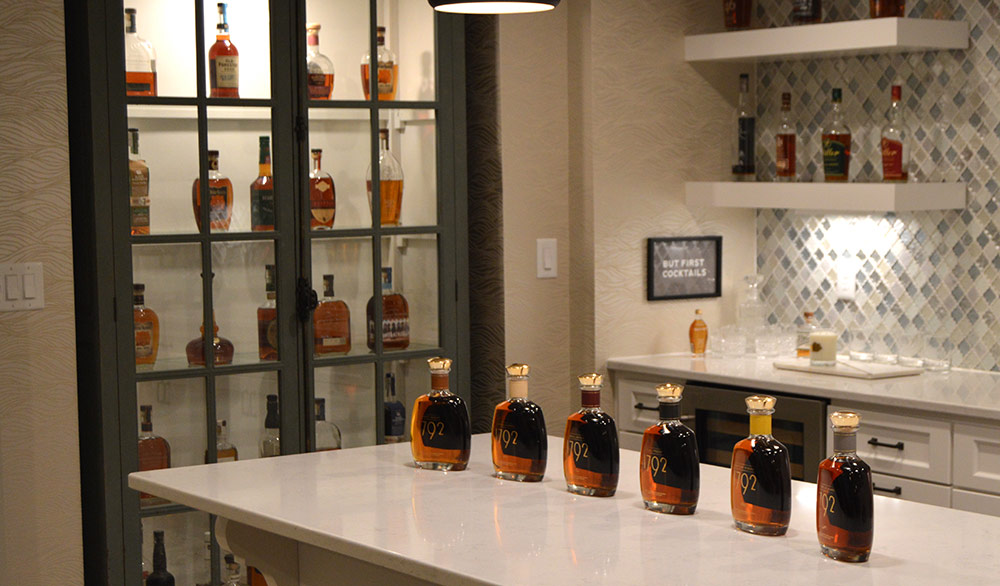 Cramming every bottle of every spirit you own on a few shelves can eat away at any notion of style or design from your home bar space. So, you will want to balance your display with plenty of storage.
Tucking the by-the-glass wines, mixers and even entire spirit classes (bourbon fans typically would rather display the brown and subvert the clear), aides in your presentation and organization.
The Lighting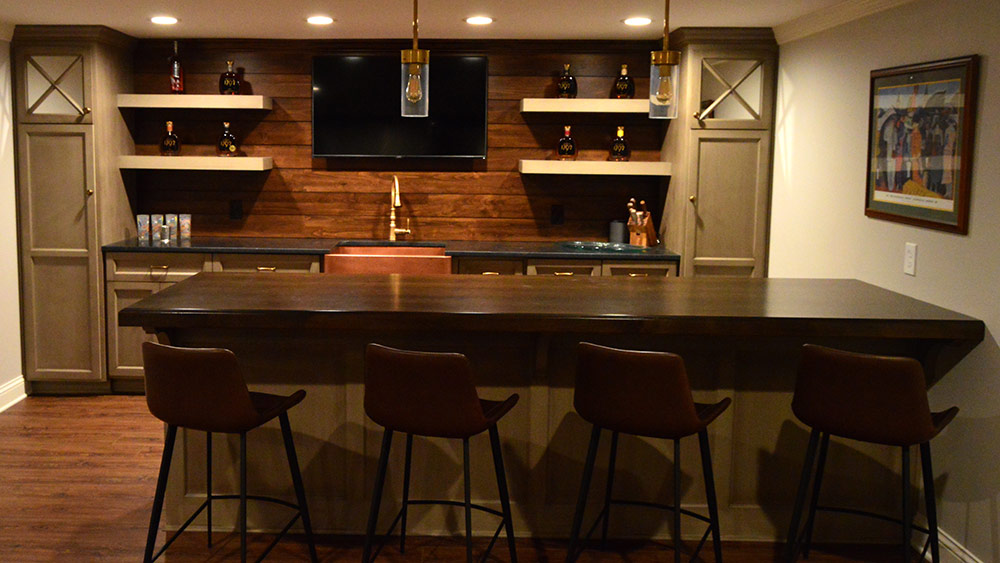 Bars don't have to be dark and smoky places. In fact, many of our favorite non-home bars are rooftop patios, pool side cabanas and even art gallery-esque chic. But you do want to ensure the lighting for your home bar fits into the space and the context of the moment.
Having friends over in the afternoon or just after dinner might call for a bright presentation so everyone can see the drink options well, the finger foods and, of course, one another. For a friend or significant other in the evening, a darker setting seems more apparapeaux. Perhaps you can even fire up a table top firepit like the one we touched on in our Best of Class article.
The Art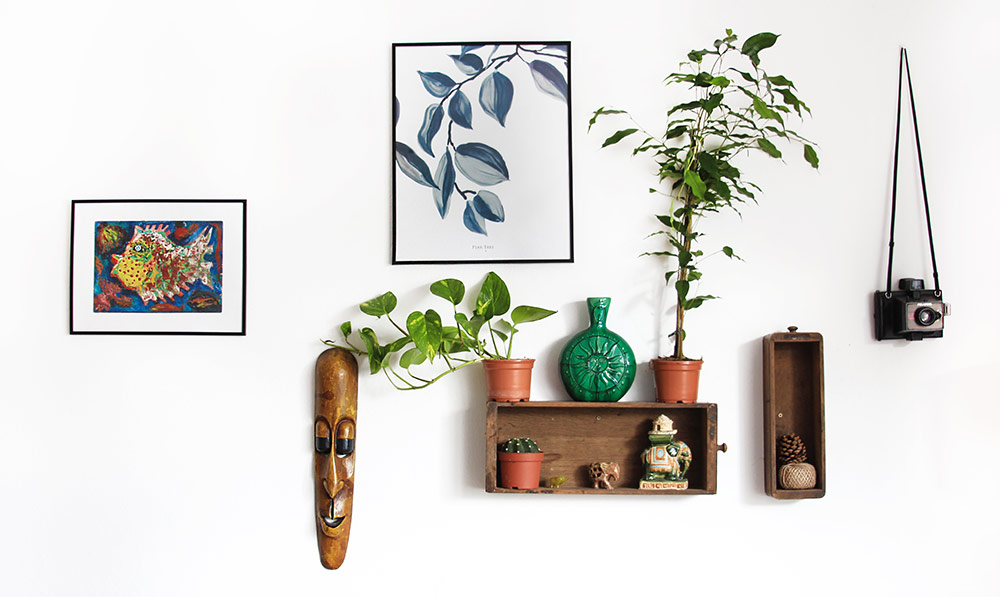 The 1792 man no longer needs sports memorabilia or movie posters to represent his sense of station or worldview. An art print or well-framed photograph raises the status of the environment in a home bar.
Also consider a family heirloom piece of furniture or antique collectibles on display as both aesthetics-drivers or conversation pieces, which leads us to the final element.
The Story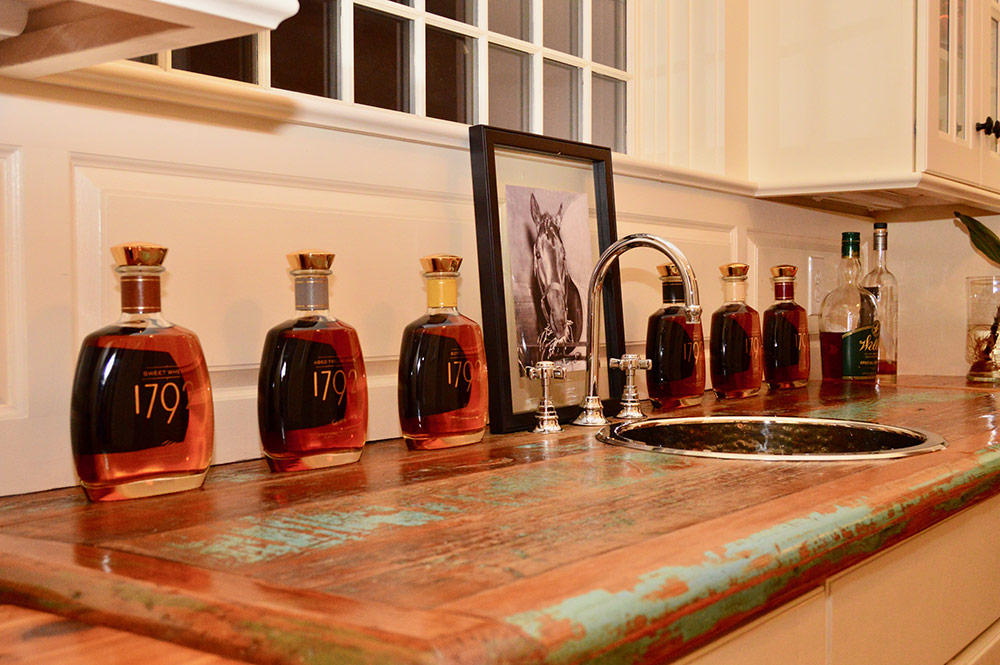 Whether focused on an artifact from a bygone era or simply the interesting challenges of construction, every bar needs a story. Or at least a few interesting nights of celebration in them to create one.
The photo above is one of our favorites. The weathered wooden counter top in the home bar of the Corak family of Louisville, Ky., is from the stall at Churchill Downs where 1937 Triple Crown Winner War Admiral slept. The photo of the champion presents the starting point for telling the tale of how it came to be their bar and how impressive the great horse was.
What Are Your Elements?
What did we miss? Seating? Entertainment? Accessories? Tell us the important elements your home bar needs by tagging us online @1792bourbon.
Editor's Note: Art photo by Manja Vitolic on Unsplash. Story photo courtesy of Mike & Kim Corak. Other photos courtesy of Twin Spires Remodeling of Louisville, Ky.