But for now, just Fridays 
In our book, a simple bowl of pasta is never not a good idea. It's quick, it's easy, and so much more satisfying than something frozen from a plastic tray.
OK, so not all recipes out there are quick and easy. (Sorry Nonna!) But the one we've been making for weeks on end most definitely is. It's our take on "kitchen sink" pasta, meaning you can skip the store and sub the ingredients to suit whatever you have on hand. 
So, no need to stress when you ask yourself "what's for dinner tonight?" Instead, pour yourself a 1792 Small Batch neat and refer to the recipe below. Cheers.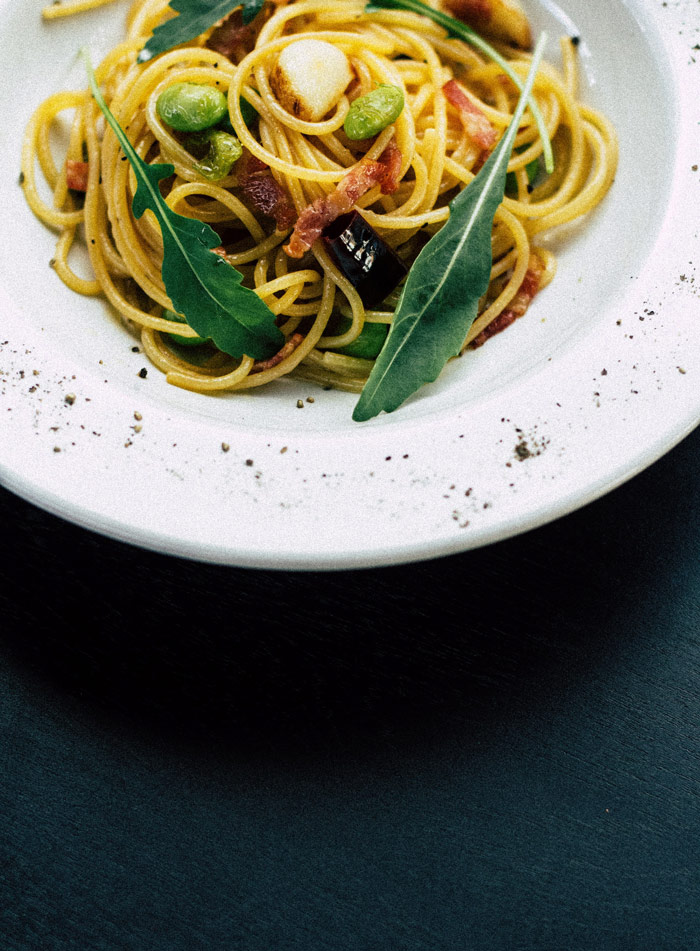 Kitchen Sink Pasta Ingredients
(Serves a week's worth of dinner)
1 box of pasta
5  stems of fresh basil, chopped
1 can of chickpeas, rinsed
1 red bell pepper, chopped
3 cloves garlic, chopped
2 white onions, chopped
2 large zucchini, chopped
1/8 cup olive oil
2 lemons, juiced
1/4 cup cooking water from pasta
¼ cup of parmesan cheese
1 tsp chili flakes 
Salt and Pepper to taste
Black pepper to taste
Kitchen Sink Pasta Directions 
Bring a large pot of water to a boil.
Heat olive oil over medium-high in a large saucepan.
Add zucchini and cook until slightly brown. Add chili flakes and a pinch of salt.
Add onion and garlic. Turn heat to medium and add mushrooms and peppers until soft.
Add chickpeas and cook for 2 minutes.
When pasta is ready, drain and add to the saucepan. Toss well, then mix in basil. Season with black pepper. Add olive oil if pasta is dry.
Top with parmesan and serve.
Editor's Note: Photos by Mgg Vitchakorn on Unsplash