Way more stylish than your "basement couch"
Leather sofas often get a bum rap, but a resurgence of interest in 70s design is changing things. Snakelike curves, butter soft leather, and modular forms make vintage versions from manufacturers like Swiss-based de Sede and France-based La Ligne Roset stylish choices for anyone looking to invest. 
The basement couch you grew up with these are not. There's nothing lazy about them—no levers to pull, nary a cupholder in sight. Instead, you'll find comfort by way of thoughtful design that feels as ergonomic as a well worn pair of Birkenstocks. 
Below, we've rounded up three versions that caught our eye and did a little research on each. The throughline? Solid style. These babies don't need pillows or throws to look good (though a nubby blanket would pair quite nicely) and though they're modern, each has a vibe that mixes well with whatever environment you put them in. 
So, no matter if you're in a cement studio or a house with creaky wooden floors, consider these when you're in need of a fresh perch from where you'll watch the game. Or have a cocktail. Just be sure to order a drinks table while you're at it—somewhere to put your glass and only yours. Because what is a perch without somewhere to keep your old fashioned safe and separate from the rest?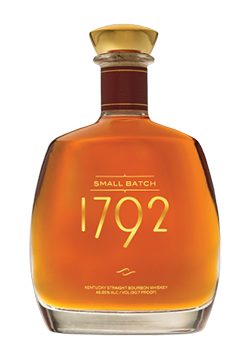 2020 Gold Medal
San Francisco World
Spirits Competition
de Sede "Tatzelwurm" DS-600 Sofa 
 

 

 

View this post on Instagram

 

 
Named after a mythical alpine creature with a snakelike body and catlike head, the "Tatzelwurm" DS-600 by de Sede has the kind of curves that make you look back. Modular to the max, you can make it curve, twist, and turn to your heart's content. You've seen it in hip hotel lobbies, the pages of Architectural Digest, and maybe even in the Guiness Book of Records as the world's longest sofa. But don't stress when it comes to length, you don't need to break any records for this thing to look real damn good. 
Vintage versions available at 1stdibs.com
de Sede "Terrazza" Sofa 
 

 

 

View this post on Instagram

 

 
Designed by Ubald Klug, de Sede's "Terraza" sofa takes its visual cue from the peaks of the Alps and the terraces made by the cows that roam them. Like its cousin the "Tantzelwurm," you can buy individual units and piece them together to create as many places to sit as you want. Equal parts clever and sharp, it's seating with rock star appeal and a La-Z-Boy feel. 
Vintage versions available at 1stdibs.com
Ligne Roset "Togo" Sofa
 

 

 

View this post on Instagram

 

 
Another modular beauty, the "Togo" sofa was designed in 1973 by Michel Ducaroy for the French furniture company La Ligne Roset. Above, a version dressed in black leather holds court in Lenny Kravitz's Brazilian compound, but you can get a used or new version in anything from velvet to corduroy. Arrange it to grace a corner, or line a wall in front of a projector screen—there's a dozen ways to put together a Togo and you can't go wrong no matter what you choose to do. 
Vintage versions available at 1stdibs.com
Editor's Note: Top photo by Giorgio Trovato on Unsplash