Personal style that's ready to hang
Art for your bar is a topic we've written about before, but having spent another seven months at home more than anywhere else, we feel it's a topic worth revisiting.
Work from home. Eat from home. School from home. Home is an important place, and if you're like us, a home bar—whether a cart or room all its own—is a part of that picture. Spend enough time in a room with no art and it becomes apparent that blank walls are a no-go. They're a downer, especially if you haven't got a view to turn to.
The stuff we hang from our walls speaks to who we are, it tells stories, sparks conversation and encourages contemplation. Such stuff is different from the "wall decor" sold at big box stores, which, although nice to look at, lacks the character of a one-off painting or a print of a favorite piece discovered while wandering the Whitney, MoMA, or The Met. We once met a man who framed his collection of Esquire magazine covers and used them to adorn his bar walls because "they're just too cool to be filed away" and we couldn't agree with him more.
Style, but make it personal. Some ideas for how to do just that, below.
Make Local Artists a Resource
"Persona Exercise" by Clint Colburn, DM for pricing via Instagram
Note: Clint Colburn is an artist who lives and works in Lexington, Kentucky. You can see more of his work on his website clintcolburn.com.
Who better to buy art from than an artist? Artists live and work everywhere, making them a great resource for whatever medium/ subject matter/ style you're most interested in. Some market themselves more than others (Instagram proves its worth yet again), so you might have to do a little research to find what strikes you. Ask around, research local galleries, and, if your town has a University, call up the art department. See if there are any socially distanced student shows you can attend— chances are there's someone just starting out creating one-of-a-kind works that don't cost a fortune and look totally different from anything else out there.
Limited Edition Prints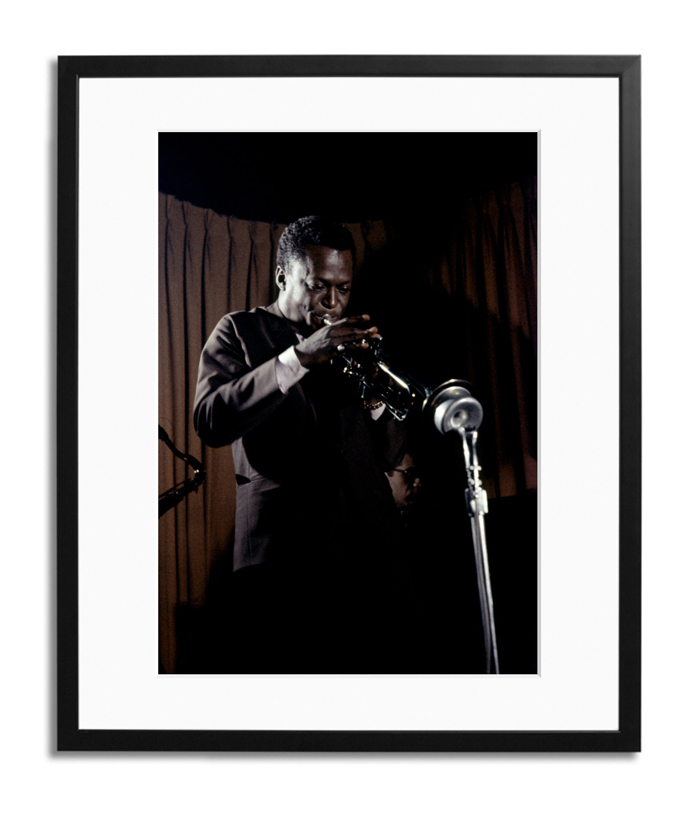 Limited edition prints are a great option if you're in the market for quality archival images. Check out Sonic Editions, which is where the pre-framed print above was sourced, for shots of Miles Davis, Picasso, James Dean, and James Bond. Crisp and rich in both color and shade they look good no matter where you hang them. And though they're made available to the masses, many of the prints offered are manufactured in limited runs, which keeps the market from becoming saturated. In other words, what you see available now might soon be sold out and archived for a few years to come.
Think Outside the Box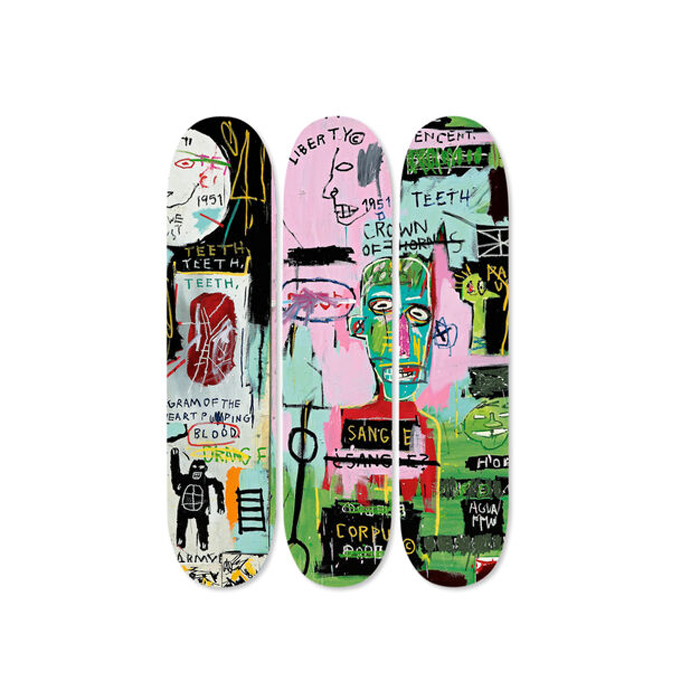 Not everything you hang needs a frame. Skateboards as art has become a thing in recent years and the designs just keep getting better and better. MoMA has several different styles emblazoned with motifs lifted from Basquiat, Warhol, and Haring. Get one, two, or a set of three and mount them in whatever way looks best to you. And if Warhol's not your thing, why not order a few online and paint them yourself…or better yet, make it an activity the kids can do while you mix up a drink in peace.
DIY with Matchbooks (or Whatever's in Your Junk Drawer)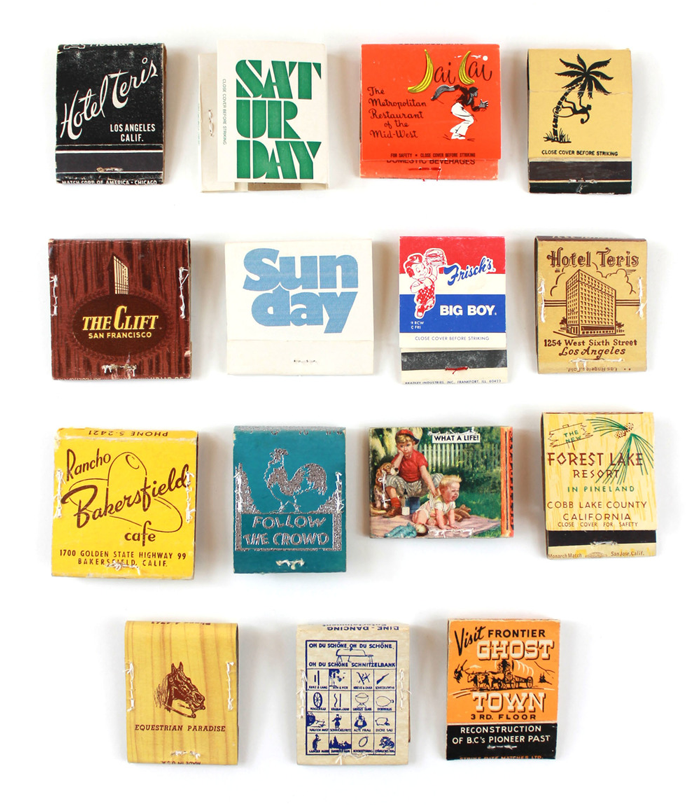 More often than not, DIY art is a rewarding solution—and it doesn't have to be as labor intensive as painting your own skateboard. Go through your junk drawer, find what's cool and have it framed. Maybe you've unknowingly amassed a collection of matchbooks from your favorite bars, or maybe there's a pair of old sunglasses you'll never wear, but like the look of—such things are fair game for a shadow box or deep frame. The only DIY you have to do is to sift through your junk drawer. You can leave the rest to Framebridge, who will take what you mail them and custom frame it just the way you want.
Editor's Note: Top photo by Andrew Neel on Unsplash