One man's story about his "Moment with Dad"
"Everything in moderation," you'll often hear my father say, and the way he celebrates is no exception to the rule. My father drinks and smokes a cigar once a year, and that's on his birthday. He's a fan of a good cigar and bourbon — one cigar and two bourbons, to be exact. Watching him "celebrate" isn't like watching someone indulge, but more like observing a ritual in action. 
Every August, after we've cleared the last of the plates smeared with the remnants of key lime pie (just like his grandmother used to make) he steps out on the back balcony, places his bourbon on the rail, and lights his cigar choice. Puffs of smoke waft through the door he always leaves open. My mother secretly tells me that she can't stand the smell, but I've never known her to close the door.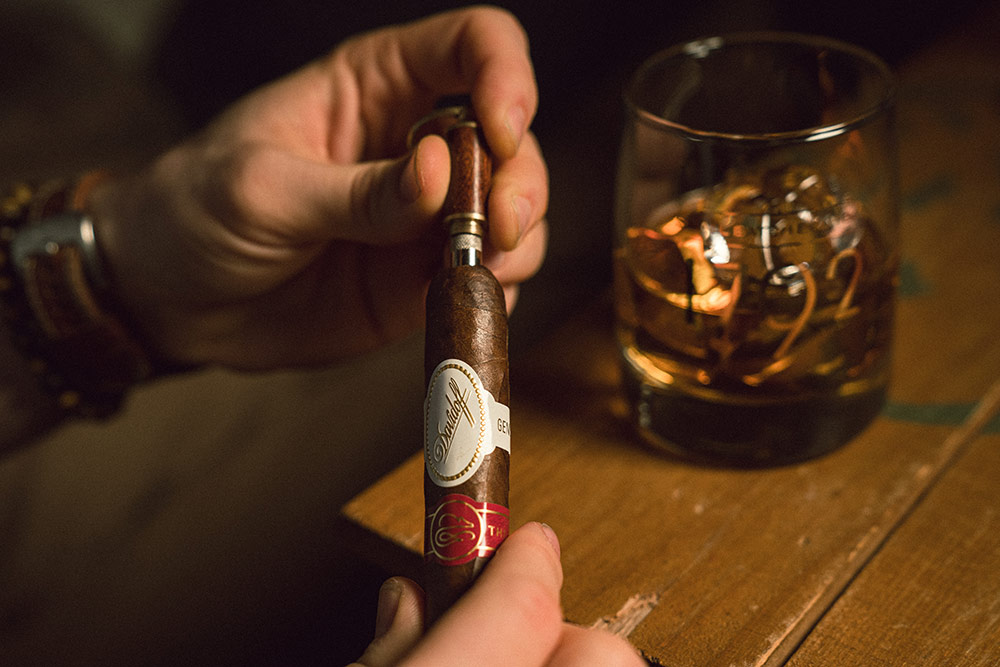 He spends a while standing up, observing the yard, which is always rich and green by that point in summer. After he finishes his first bourbon he pours another, and sits back in an adirondack chair. He usually sits out there alone. He's never said anything about wanting to be alone, but we always kind of knew to give him space. Let him have the moment.
I'm in my thirties now, but I remember when I was twenty five, and I'd come home for his birthday dinner … it was just after a breakup. I wasn't too torn up about it, but I liked her. She didn't like me.
It was this year my father hollered at me to come out and join him on the back balcony. He was already in his adirondack chair. Next to it is another one just like it where my mother joins him on most other nights. He motioned for me to sit down and handed me a cigar. After watching him all those years I knew what to do with it. There was no big life changing conversation … we didn't really talk at all.
But it was a shared moment I'll always remember.
Editor's Note: Have a great cigar story? Tell us online and tag us with @1792bourbon.