A companion list to go with your party pants 
The cocktail hour upgrade continues. We're talking about the stuff you wear when you've got to put together a look that falls somewhere between business casual and black tie. Dressy, with a twist.
As a follow-up to last week's post on party pants, we decided to spotlight some shirts a bit smarter than the rest. These aren't the shirts you wear with a suit—they're funkier than that—but rather the kind you leave loose and wear on their own. Unbutton that extra button, if you know what we mean, because that, friends, is very much the vibe. These are shirts for golden hour and golden drinks. 
Silk, cotton, linen … think of these as your fanciest fancy in the form of what you wear up top. Colorful, bold, plain, and patterned, these are what you throw on for a party in your backyard or anywhere that's by a pool.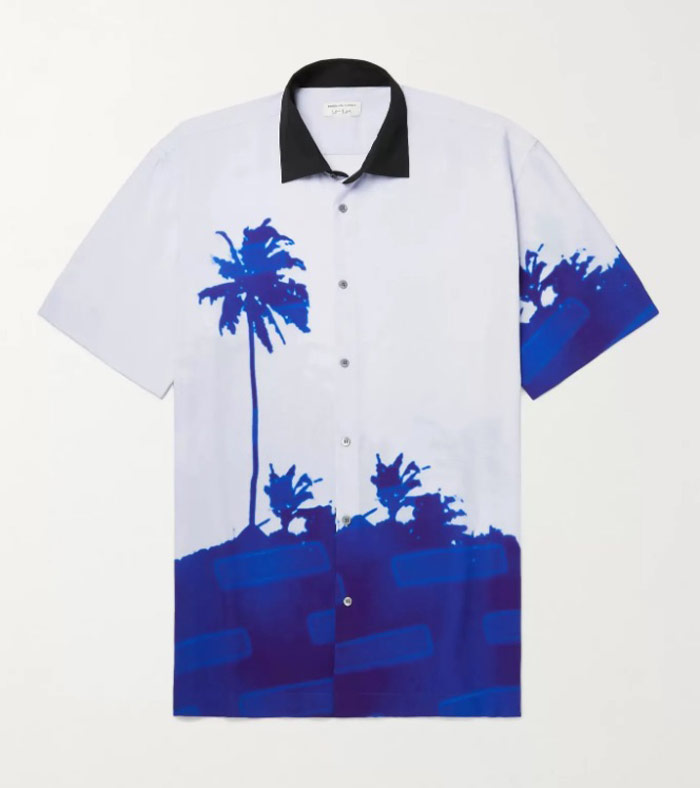 What's black and white with a splash of blue? This killer shirt from Dries Van Noten. It reminds us of that movie Endless Summer to the point that we might even wax up a board and learn how to surf. Or, at the very least, get ourselves to a beach sometime soon and watch someone else catch a few waves.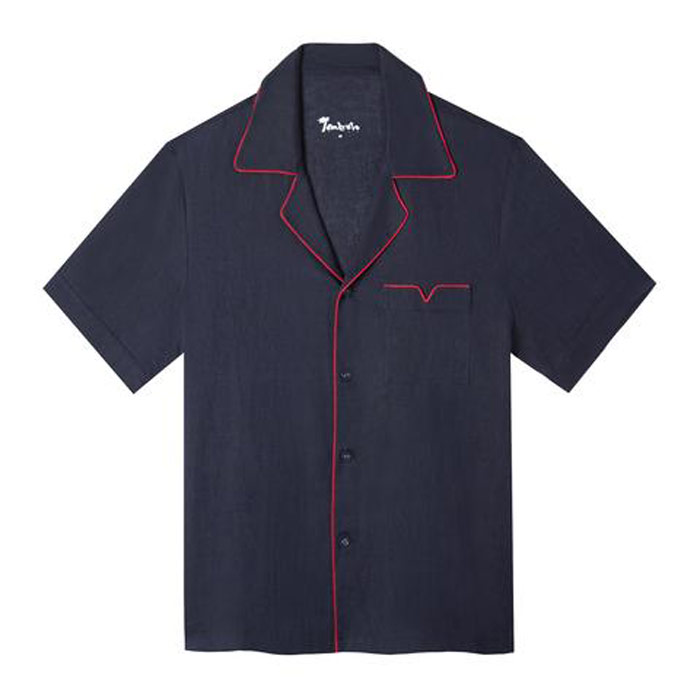 Navy linen with contrast piping. This is the shirt you wear with an ice cold old fashioned in hand. It reminds us of something Leonardo DiCaprio's character would have worn in Catch Me If You Can when he was posing as a doctor somewhere down south. In other words, this is one very sharp shirt.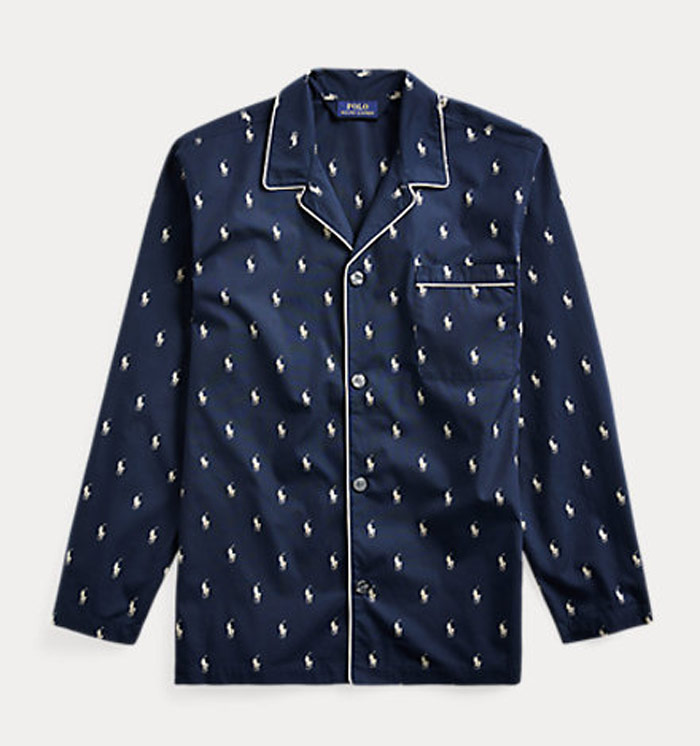 A pony pajama shirt?! Why not?! Ryan Gosling wore a pajama shirt to Cannes a few years back, so why shouldn't we be allowed to wear them for a party in our own backyard? Silky, breezy, and with a pattern as American as the American flag, it's perfect for a summertime bash on the fourth of July.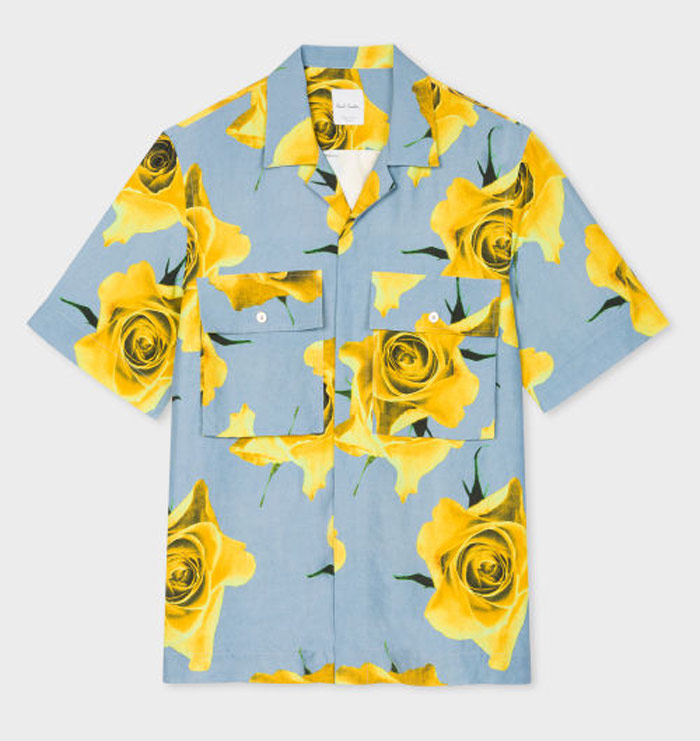 Be a rose among thorns, as they say, with this Paul Smith shirt offering serious flower power. The roses read like bold fragments of contemporary art, which make for a unique button down that'll stand out in a crowd. Are you a gardener? Get it and use it as a conversation started at a late summer shindig. 
Knit polos are like your regular polo's groovy cousin. They typically have a trimmer fit and look  dressier than your run of the mill cotton pique. Throw one on with linen pants or a pair of tailored swim shorts and pour yourself a bourbon and ginger ale. Oh, and don't forget sunglasses. When it comes to this groovy shirt, shades are a must. 
Editor's Note: Top photo by Dale Alejandro on Unsplash