It's time to ditch your sweats (or at least cover them up)
If you're anything like us, you've spent more time in loungewear over the course of this past year than you have at any other point in your life. And we firmly believe there's nothing wrong with that. It certainly has made anyone lazy. There's simply too much to do for that to be the case.
Sure, some people might need to tie something around their necks to put them in the mindset of being productive, but not everyone. Some people do their best thinking when their most comfortable. One could even argue that comfort is the best thing for a mind at work, a mind so secure as to not be at odds, is a pair of sweats and well-worn tee.
But comfort and looking pulled together don't have to be mutually exclusive. You can, in fact, have the best of both worlds, and you can have it all without hauling an ironing board out from the depths of wherever you keep it.
What is the life hack you're missing you ask? A bathrobe. Excuse us (clears throat) a dressing gown. We're talking Salvadore Dali, Truman Capote, Prince Charles style garbs you can slip on over anything and instantly look a million times better than you did when you first woke up. (So long as you take that extra minute to wet your hands and get rid of that bed head.)
Still not feeling what we mean? Let us try to sway you with five of our favorite dressier robes below. And "dressy" is the operative word. The terry cloth versions favored by the likes of Tony Soprano these are not. Think silk-satin, peak lapels, and a little Versace if you dare. It's loungewear for the gentle man. A more comfortable and, dare we say, au courant way to "suit up" for a day of WFH or a cocktail at the end of the day.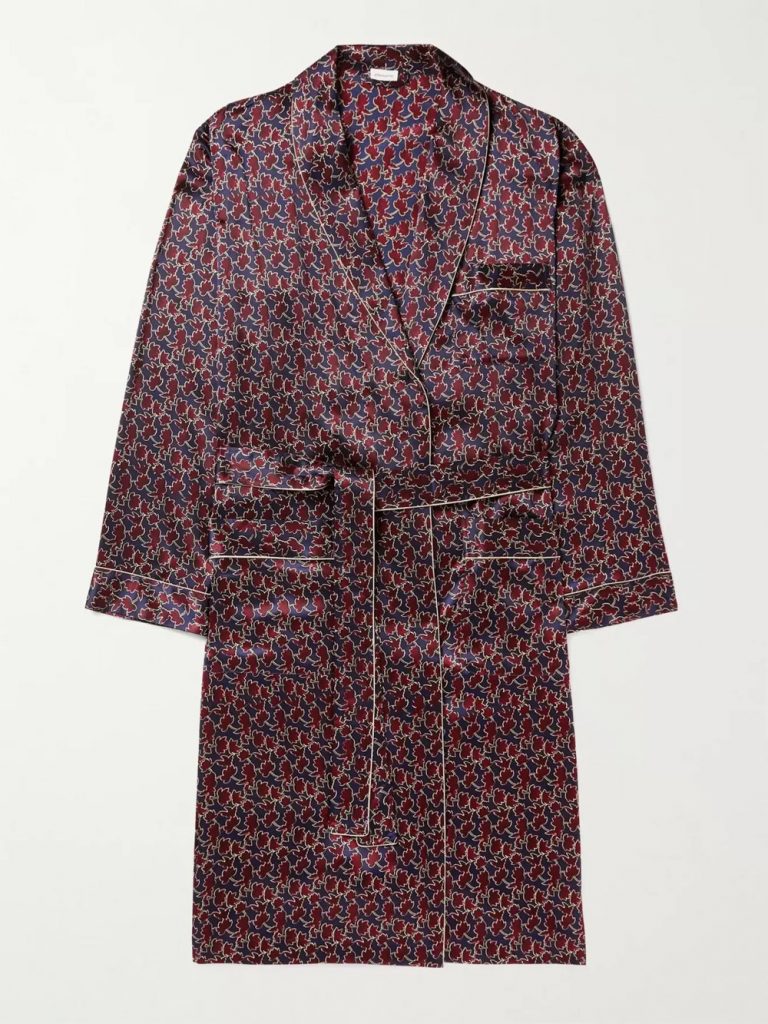 Silk-satin feels as good as it sounds and will have you looking like a boss while fetching the Times or sitting in front of a camera for a meeting. It's nonchalant style. It's looking like you care, but without trying. Plus, there are even pockets for your phone, notebook, and a pen or two. This means you can carry your office with you from room to room.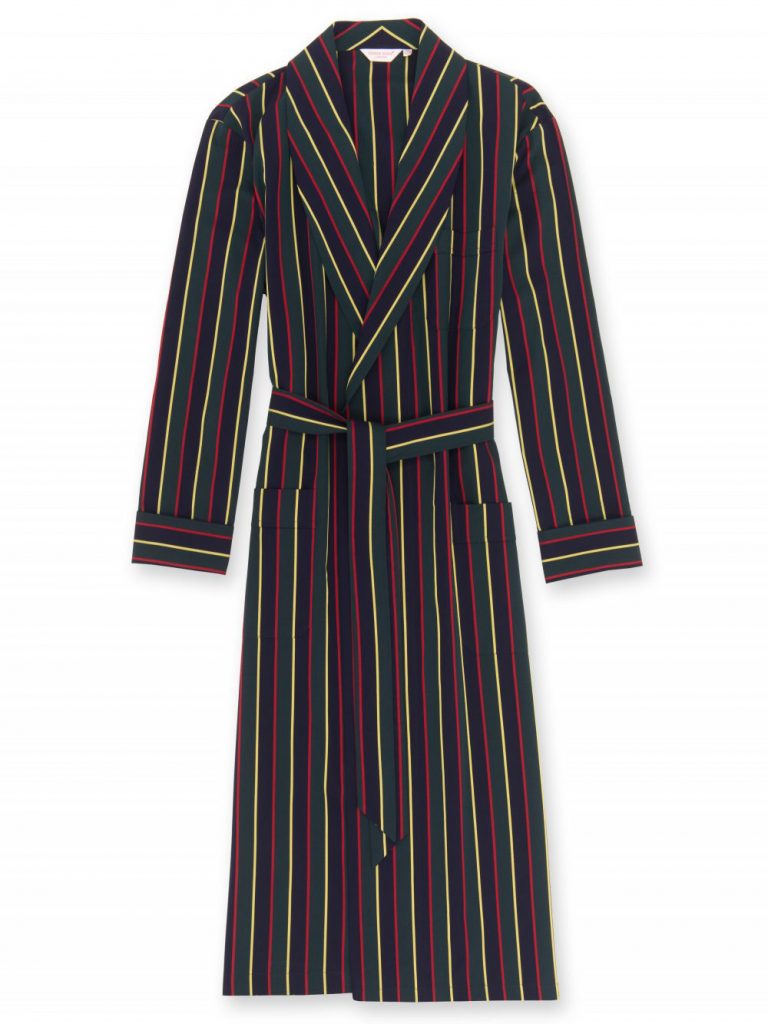 A regimental robe for the disciplined man. The colors on this Derek Rose number hearken back to the days of the Argyll and Sutherland Highlanders. We like that face because it makes us feel like this the kind of dressing gown fit for a modern day duke (even if said duke is self-proclaimed). It's cotton with a satin finish, so it's the perfect year round weight, and the shawl collar is the kind of debonair detail we like to see.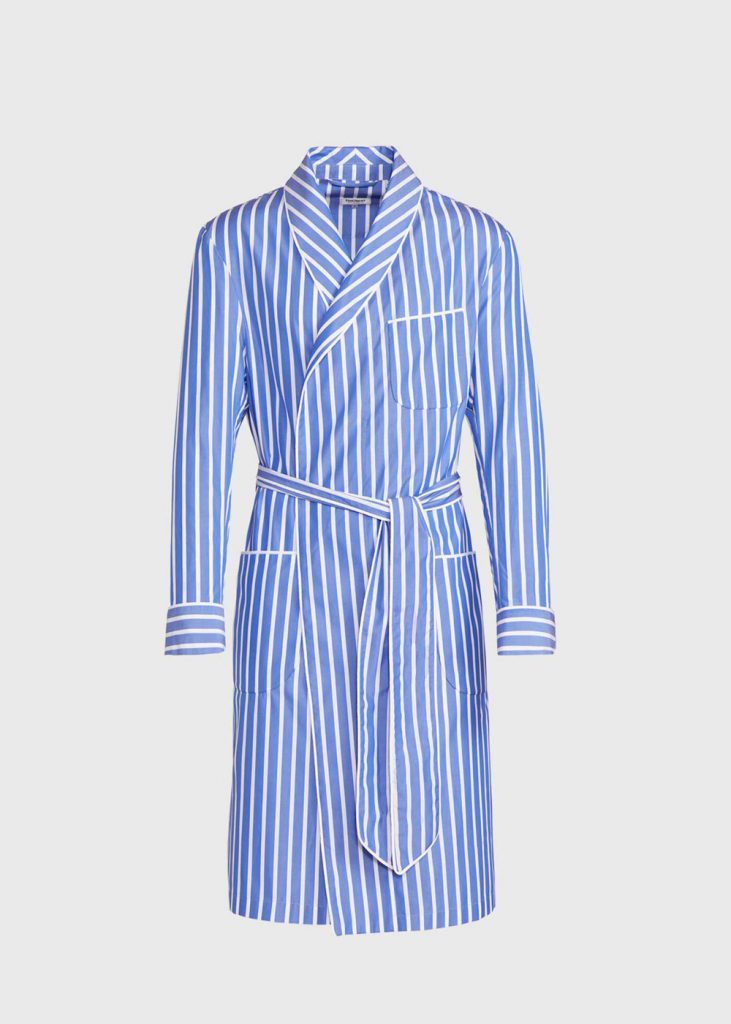 Trick your mind into thinking it's always summer by covering yourself in awning stripes. A pattern inspired by the chaise lounges at grand warm weather hotspot hotels, they're an instant mental pick me up even in the dead of winter. Wear it with a t-shirt on a Sunday and an oxford come Monday.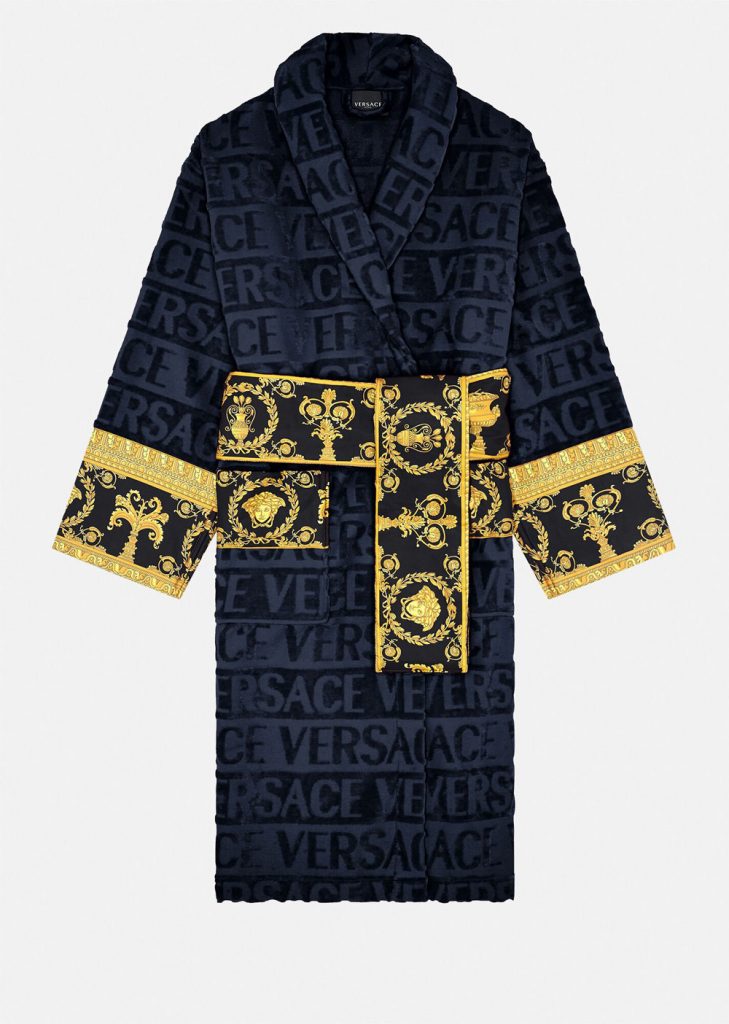 Versace. Because, well, why the hell not?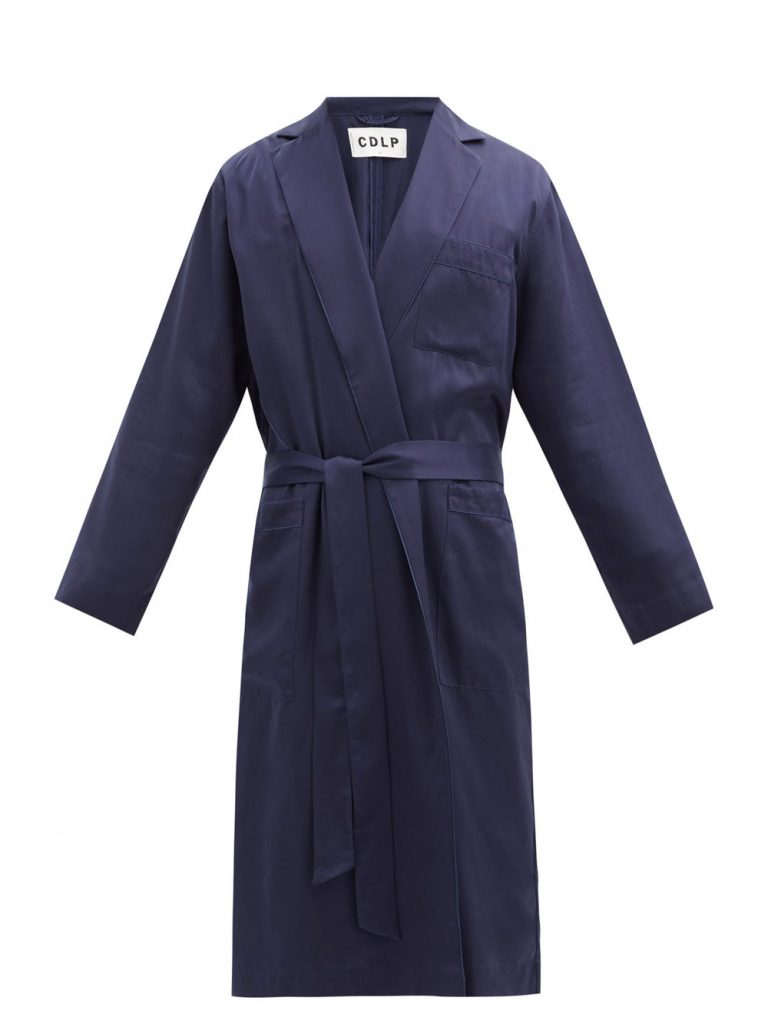 A rich navy hue and peak lapels? It's like wearing a suit without wearing a suit. Pair it with a matching set of pajamas for a quarantine look so good you'll want to wear it forever. For real. Slide this on and have a look at yourself in the mirror—you'll wonder why you ever settled for sweats.