It's more than just a twist 
Does the presentation of a cocktail count as much as the cocktail itself? This is a question we at 1792 Style have found ourselves asking and, though we have yet to come to a unanimous decision, it's definitely something worth thinking about. 
Maybe it's the rise of cocktail culture, maybe it's Instagram, or perhaps even a combination of the two, but there are a ton of images of good looking drinks out there. Each one seems to offer something a little different, but equally memorable. Details. Details like a sliver of orange floating in the middle of a frosty coupe, or a sprig of mint bursting from a Bourbon Summer Sour, or a star anise smoking on ice. Such examples possess that je ne sais quoi  worth documenting—elements of style that transform a drink into a cocktail. 
This is where the art of the "garnish" comes into play. It's like a twofold tool that's fun for anyone who likes to mix up libations. Why? Because a garnish—no matter which one you choose—adds flavor as well as style to whatever it's served with. Here, we talked to a seasoned bartender about some of her favorites ranging from exotic to tried-and-true. 
Citrus Peel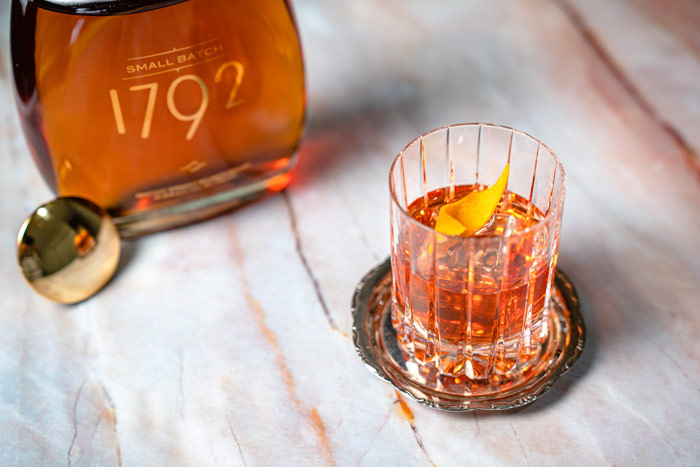 "Citrus and bourbon go hand-in-hand," our bartender said. "Lemons and oranges are readily available and they're cheap, so anyone can use them." Use a potato peeler to slice off a delicate piece of rind to swirl around the rim then float on top of whatever you've made. Old Fashioneds, Sazeracs, and Man o' War's all call for such a garnish, adding flavor as you sip and an easy to achieve touch of elegance to the way things look.  
Cucumber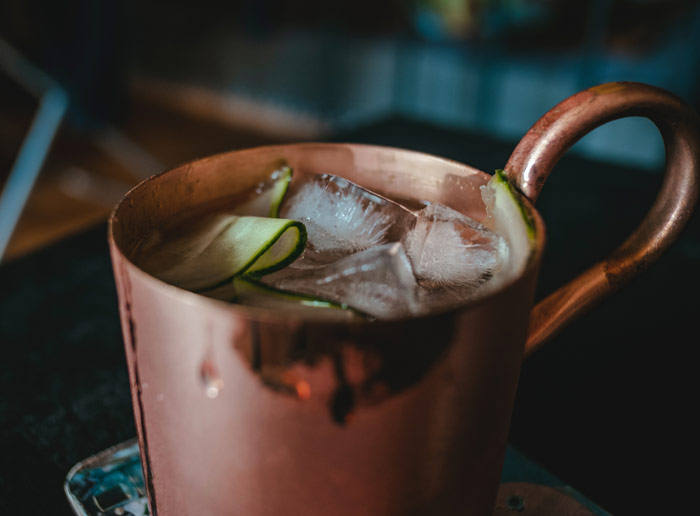 It might not be the first thing you think of, but a slice of cucumber is a refreshing touch perfect for summer. "It's got a cool flavor, which balances out the heat of bourbon quite nicely," our bartender told us. Flavor-wise it tastes good. Visually, it's inventive. Try it with a Georgia smash or use it to update a classic Whiskey Sour. 
Herbs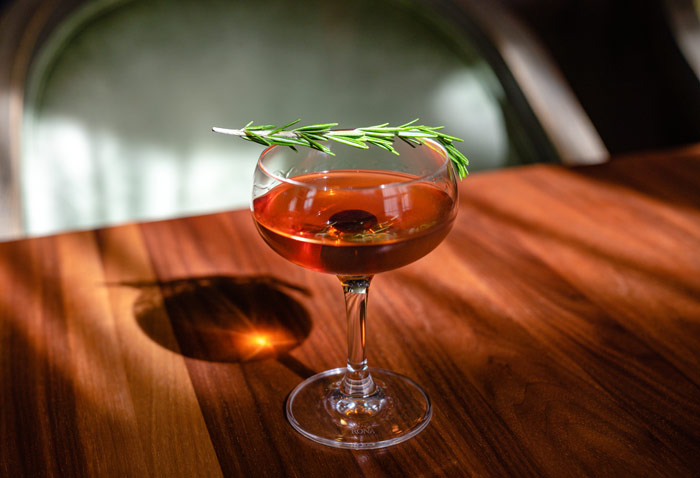 "I don't totally know why, but there's something about drinks made with simple syrup that pair well with rosemary," she said. Take a sprig and "hit it on the counter a few times to release the flavor, then use it to stir your drink." Once you've done that, just stick it in and let it be. 
Mint is also worth trying. Josh Suchan of Ice and Alchemy used it to liven up his 1792 signature cocktail he dubbed a Bourbon Summer Sour. We'd venture to say that it's refreshing in a way that's similar to a slice of cucumber, but with a bit more of a kick. It's also nice to have a bit of greenery gracing your table while it sits in front of you too. 
Star Anis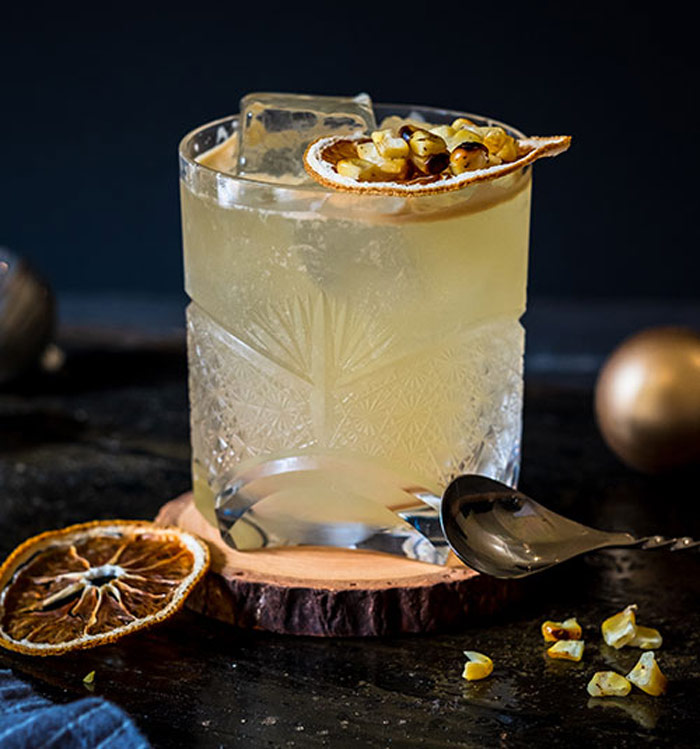 This unusual garnish is typically best served in winter and fall. "I like to take a lighter and make the star anise smoke a little…it makes the drink a bit more of an experience that way." Spicy in flavor, It's what sets such creations as the Mash Bill apart and, oftentimes, gets people reaching for their phones (#cocktails). 
Sugar + Salt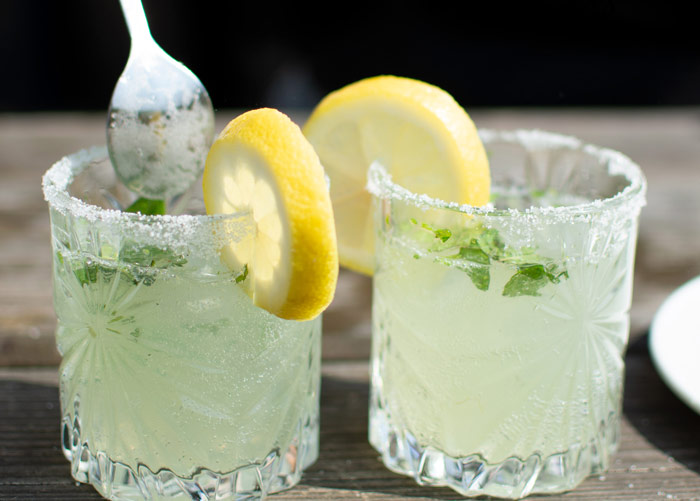 Don't rim your glass with sugar or salt. "Rimming your glass with them is a solid move when it comes to a margarita, but they're really powerful flavors." Rather than adding to the flavor of bourbon, they detract from it. Point taken.
Editor's Note: Top photo by Jia Jia Shum on Unsplash; Cucumber photo by Alex Plesovskich on Unsplash; Sugar + Salt photo by Mikey Harris on Unsplash.